Japanese investors in the city have joined the local business groups in pushing for airline companies to service the Davao-Tokyo route.
Takeyoshi Sumikawa, vice president of the Japanse Chamber, has also called on the local airline companies to service the route Davao-Tokyo and tap the Narita airport because it is the least congested compared with Haneda airport.
"We want to have that (the route become the) first priority for Philippine Airlines," said Sumikawa, adding that the group has made an official request to a top official of the Lucio Tan-led airline company.
He cited the interest of the Japanese tourists on the city as among the Japanese agencies that sent representatives to the Davao Investment Conference last week was the Japan National Tourist Organization, a Japanese agency that is into planning for its tourism sector. The agency just opened its office in Makati City last week.
Sumikawa said the local tourism sector must seize the opportunity in promoting city in particular, and Mindanao in general, to both the Japanese investors and tourists to visit the city and the rest of Mindanao to see for themselves the opportunities here.
The local business sector, the Davao City Chamber of Commerce and Industry, has also been pushing for the opening of an air linkage between the city and Japan.
The group has also been promoting the city to those in their country and elsewhere that it is good for investments.
Ichido Miyake, president of the group, said that the city has been among the best investment areas in the country, although Japanese investors still do not know about this.
"Most of Japanese delegates (to the investment conference before coming)…thought that Mindanao and Davao (were) still dangerous," said Miyake as he pointed out that news stories that were being read by Japanese pictured both the city and Mindanao as under the state of Martial Law.
Miyake said his group has been convincing Japanese investors to consider the city as an investment destination as about 50 Japanese delegates representing big companies were among the about 400 foreigners who attended the event.
He said among the feedbacks that they got from the Japanese investors was that many of them "were surprised to see the developments in the city" as they thought it was still a rural area. "They say Davao is a very nice city and the people are very friendly," he said, as many of the visitors were first timers.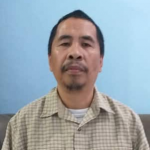 Managing Editor at Mindanao Times