It is still in the soft-opening stage, but the place is now always fully-booked. Nestled under tall coconut trees, facing the blue ocean, we were convinced this is the ultimate destination for everyone who loves the sand, sea and sky.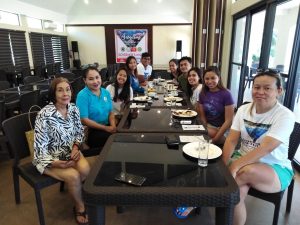 There is no reason to fly out to other destinations to look for a resort, far from Davao Region or Mindanao. We saw for ourselves that finally, we have our own world-class resort without having to fly out of Davao City.
El Don Resort, a premier ecotourism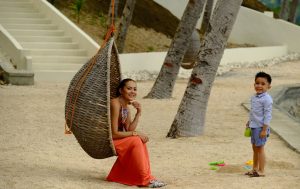 destination, is located in a 21-hectare coconut and mangrove farm in Barangay Pundaguitan, Governor Generoso, Davao Oriental.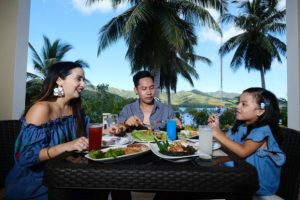 El Don, or "The Gift" in English, represents the rich natural, cultural, and historical assets and resources of Governor Generoso. El Don Resort welcomes every guest to unwrap the gifts of nature, people, and life right at the Southeastern most tip of the archipelago.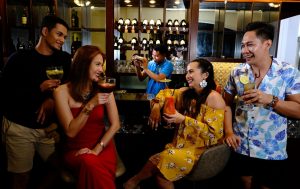 The resort prides itself with a kilometer long white-sand shoreline fronting the Davao Gulf and Celebes Sea, a view of Davao Oriental's mountain ranges, a clean ocean rich in marine resources, and laid-back yet peaceful environs.
Inspired by Mediterranean architectural design, El Don Resort offers 12 spacious bedrooms – "Casa Del Mar" and "Casa La Jardin", and a Pool Cabana that serves as its function and entertainment room. The property is suited for events such as family reunions, weddings, seminars, and small group activities, and can accommodate a total of 100 guests.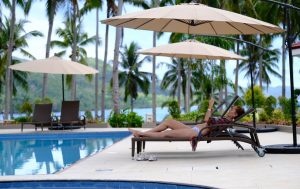 A swimming pool designed for children and adults is situated in the middle of the property. The resort is home of a Spanish-Filipino Restaurante that offers a wide variety of fresh catch, and a rooftop bar -La Parilla, where family and friends can enjoy barbeque and cold beverages at night.
Open spaces along the shoreline and the resort's beach front are in place to accommodate outdoor activities like team building, parties, and other corporate or group events.
This ecotourism facility is just three hours and a half drive away from the Davao City International Airport, making it a perfect spot for relaxation.
Its proximity to other renowned destinations that we have visited in Davao Oriental such as the Mt. Hamiguitan, a UNESCO Heritage Site in the town of San Isidro, the historic light houses in Barangay La Vigan, a 20-kilometer long stretch of white-sand beach that serves as pawikan sanctuary and the international surfing destinatiom, Dahican in Mati City, make the resort generates good tourist influx.
El Don Resort is the first and the only ecotourism and wellness destination in Governor Generoso. It is owned by the Pundaguitan Playa Inc., registered under the Securities and Exchange Commission (SEC), the resort's management team is composed of professionals with strong background in leisure and tourism industry in the Philippines and in the ASEAN region.
The resort provides opportunities for relaxation, experiencing the nature as well as the tradition and culture of the locals. We found out that the employees come from the locality and that were trained for servicing hotel guests right at the resort. Guests may choose the amenities they prefer including the three Villas with 12 spacious rooms, Casa del Mar and Casa la Jardin; fully air-conditioned pool cabana or function hall; a Spanish-Filipino Restaurant and wine bar; swimming pool for children and adults and wide Parking spaces for private vehicles.