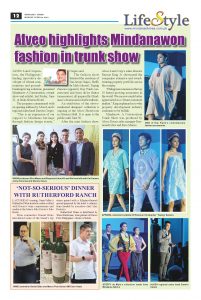 Alveo Land Corporation, the Philippines' leading innovative developer of vibrant communities and groundbreaking living solutions, presented Mindanow: A Conversation, a trunk show and exhibit, last Friday, June 21, at Seda Abreeza Hotel.
The program commenced with an opening address by Alveo Land's regional sales head Darwin Carpio.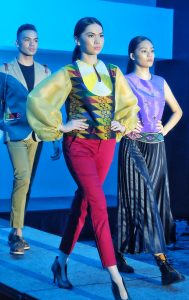 "This is an expression of our support to Mindanao heritage through fashion design events," Carpio said.
The fashion show featured the creations of Jun Artajo (bags), Steffy de Mylo (shoes), Toping Zamora (apparel), Kay Fanlo (accessories) and Amor de los Santos (accessories), all inspired by Mindanao's diverse and colorful cultures.
An exhibition of the above-mentioned designers' collection is ongoing at the Alveo Showroom in Abreeza Mall. It is open to the public until June 30.
After the mini fashion show, Alveo Land Corp's sales director Ramon King Jr. showcased the companies extensive and award-winning property portfolio across the country.
"The Philippines remains in the top 10 fastest growing economies in the world. We are now much better appreciated as a vibrant consumer market," King explained as to why property development industry continues to be bullish.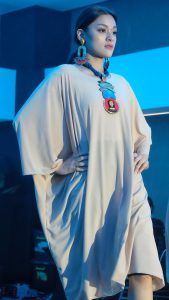 Mindanow: A Conversation Trunk Show was produced by Alveo Davao sales manager Raymund Libre and Rico Manzo.
A "not-so-serious" dinner with Rutherford Ranch
Last Friday evening, Napa Valley's Rutherford Wine hosted a casual cocktail with Davao's wine connoisseurs and media at the Marco Polo Davao's Polo Bistro.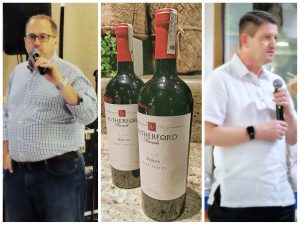 Wine sommelier Daniel Blais introduced some of the brand's top wines paired with a Filipino-themed spread prepared by the hotel's culinary team headed by executive chef Alex Destriza.
Rutherford Wines is distributed by Wine Warehouse, wine partner of Marco Polo Philippines' cluster of hotels.