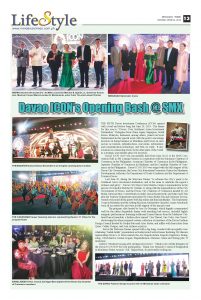 The fifth Davao Investment Conference (ICON) opened with a loud and festive bang last June 20. The theme for this year is "Davao: Your Southeast Asian Investment Destination."
Delegates from China, Japan, Singapore, South Korea, Malaysia, Indonesia, among others, joined our local businessmen in this special event with the goal to encourage investors in doing business in Mindanao and Davao in such sectors as tourism, infrastructures, real estate, information and communication technology, and HALAL trade.
It also envisions in connecting Davao to the other parts of the world as a strategic and suitable place for investors.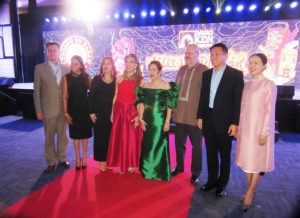 Davao ICON 2019 was successfully held from June 20-21 at the SMX Convention Center in SM Lanang Premier in cooperation with the European Chamber of Commerce in the Philippines, American Chamber of Commerce in the Philippines, Japanese Chamber of Commerce in Mindanao, and the Canadian Chamber of Commerce in the Philippines.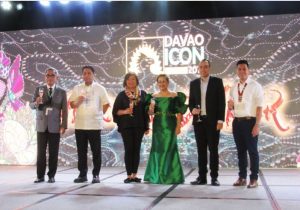 Davao ICON 2019 was staged with the full support of the Davao City Government, the Davao City Investment Promotion Center, the Mindanao Development Authority, the Department of Trade & Industry and the Department of Tourism-Davao.
Last June 20 during the Welcome Dinner "to advance the City's quest to be Southeast Asia's investment destination, and at the same to celebrate the region's richness and glory," Davao City Mayor Sara Duterte-Carpio's representative in the person of Councilor Melchor B. Quitain, Jr. along with the representatives of the City Government of Davao, and the Davao City Chamber of      Commerce headed by Art Milan, Mexican Hon.
Consul Maria Lourdes Garcia Monteverde, and John Carlo Tria plus the Tourism Department represented by Tanya Rabat-Tan and Generose Tecson, warmly welcomed all the guests with big smiles and firm handshakes.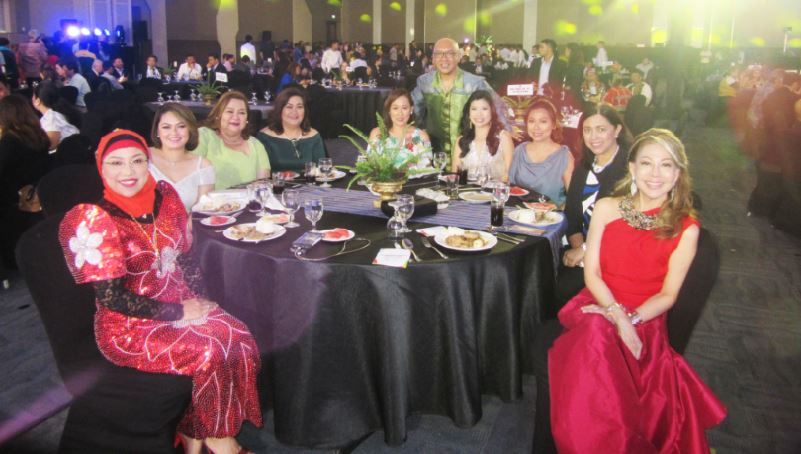 The Diplomatic Corps in Mindanao and the visiting Mexican Ambassador Gerardo Lozano Arredondo were all accounted for and were in full support of the special event.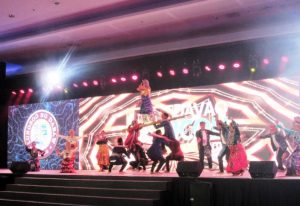 The program, ably hosted by Joey Sy-Domingo, which happily compensated well for the rather forgettable dinner with matching bad service, included highly energetic performances featuring traditional Lumad dances from the Madayaw Cultural Dance Ensemble; a fashion show named "One Thread, One Color, One Vision" showcasing the ethnic-inspired couture collection of members of the Davao Fashion Design Council headed by Dodjie Batu and Aztec Barba; and raffles with free tickets from Qatar, Cathay Dragon, and Asia Airlines as prizes.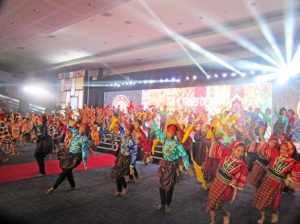 Just as the Welcome Dinner opened with a big bang, it ended with an equally overwhelming "Indak-Indak" presentation as Kadayawan Festival teaser featuring 200 dancers representing Davao's 11 tribes namely the Ata, Bagobo-Klata, Bagobo-Tagabawa, Matigsalug, Obu-Manuvu, Iranun, Kagan, Maguindanaon, Maranao, Sama and Tausug plus 15 musicians.
Indeed, "Madayaw na pag-abot sa lungsod sa Davao." Thank you to all the delegates of the Davao ICON 2019 for your participation. Thank you, Honorary Consul of Bangladesh in Mindanao Purita Arsenia "Joji" Ilagan-Bian, for personally inviting me.