After months of preparation and fundraising activities, 31 delegates from the DS Foundation for the Differently-abled Inc (DS Foundation), including members, parents and workshop facilitators, flew to Macau and attended the 2019 Asia Pacific International Accessible Arts Festival (APAAF) last June 3-5, 2019. The 2019 APAAF was co-sponsored by Caritas Macau and Macau's University of Saint Joseph, and was attended by 41 organizations across 15 countries along with 19 rehabilitation groups in Macau.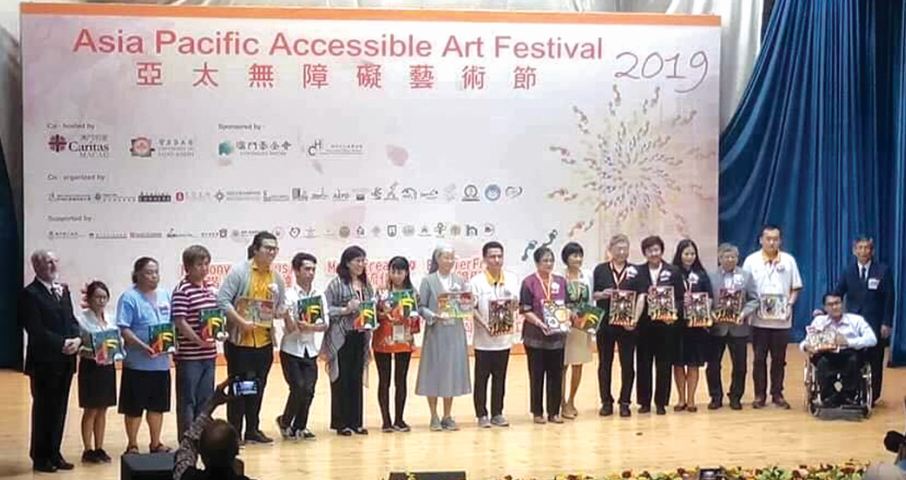 The three-day art festival saw the gathering of various non-profit organizations and support groups from Macau, Hong Kong, Taiwan, Singapore, Laos, Vietnam, Cambodia, China, Laos, Myanmar, Australia, Thailand, Korea, Japan and Philippines in an effort to strengthen ties and relations among each other in pursuit of creating a world of inclusion and equal opportunity for the differently-abled people.
Over 150 pieces of art works in different forms were displayed at University of Saint Joseph, including cultural paintings, patchwork, hand-made pieces, rice paintings, community music, and more. This is the first time that Philippines attended APAAF and the DS Foundation of Davao City is the first Philippine delegation to this year's festival.
The DS Foundation is composed of persons with Down Syndrome, persons in the autism spectrum disorder, persons who have a physical disability such as hearing impairment and people who have other types of intellectual disability. The members who attended the 2019 APAAF are Ronace Coprada, Benrafii Omar, Michael Redoloza, Noben Montederamos, Niño Responso, Jenilyne Tadle, Jose Angelo Patal, Luis Raphael Gumban, Ranuel Nobleza, Louiselynn Sevilla and David Jason Lim. They were accompanied by their parents and siblings and by Mrs. Diana Cuison-Sipaco, the foundation's Executive Director and Ms. Dayenne Sipaco, 2019 APAAF Project Coordinator. Ms. Febe Lybai A. Matthews, Sectoral Council Member of the Parents of Children with Disability under the National Anti-Poverty Commission – PWD sector, also attended the event.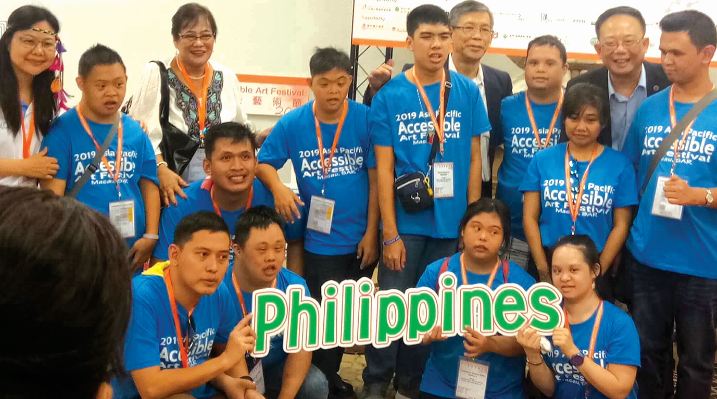 DS Foundation's Executive Director Diane Sipaco said that it is the group's aim to undertake socio-cultural activities that will promote wholesome living with differently-abled persons in the community. This trip is a practice of inclusion and mainstreaming at its best.
"I enjoyed it because it was my first time to travel abroad and I was able to see the Ruins of St. Paul plus the very beautiful and tall buildings of the city," beams 18 year-old Luis Raphael Gumban, who is a person with autism. Benrafii Omar, 27-year-old person with Down Syndrome, also shared his happiness during the trip. "Happy and enjoy [sa laag]. Na amaze ako sa Macau kasi madami lights ang building pag gabi and free foods kaya parati busog." (I felt happy because I was amazed by the city lights at night and there were many free foods, so I never felt hungry).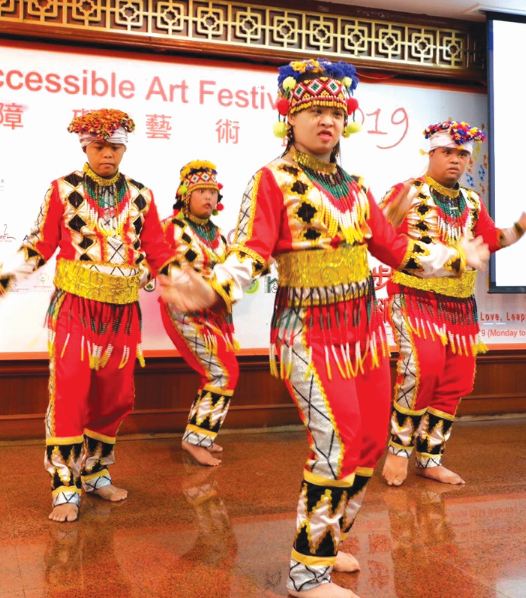 "As a parent, I am thankful to APAAF and its organizers for providing an avenue for people committed to helping PWDs learn from each other. It was a great learning experience, especially for us parents, as this opened our minds to the opportunities we could create for our children to make them independent and self-sustaining in the future," said another parent, Ms. Betty Redoloza, who attended together with her 32-year-old son with Down Syndrome, Michael.
It has been a dream for the DS Foundation to bring their members to international activities to widen their horizons and enable them to meet people from all walks of life. The 2019 APAAF definitely made that dream possible for everyone. We look forward to next year's Asia Pacific Accessible Art Festival in Bangkok, Thailand! By Izza Aima Montederamos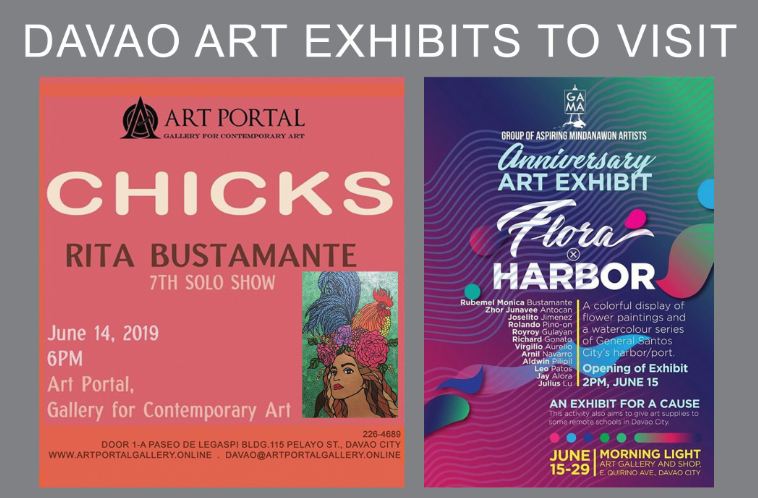 Photos from top clockwise: Mrs Diana Sipaco, 9th from right, along with other co-organizers of the event receives an appreciation token during the opening ceremony. Ronace Coprada, Michael Redoloza, Benrafii Omar and Louiselyn Sevilla performed a neo-ethnic dance during the event's Welcome Dinner. The eleven members of the DS Foundation with the officers of the organizing group, Caritas Macau.