Qatar Airways made a historic landing last Monday, June 18, 6:02 p.m. (originally expected to land at 5:40 p.m.) in Davao City's Francisco Bangoy International Airport. The airline's arrival marked the start of its weekly flight from Doha City in the state of Qatar via Clark to Davao City.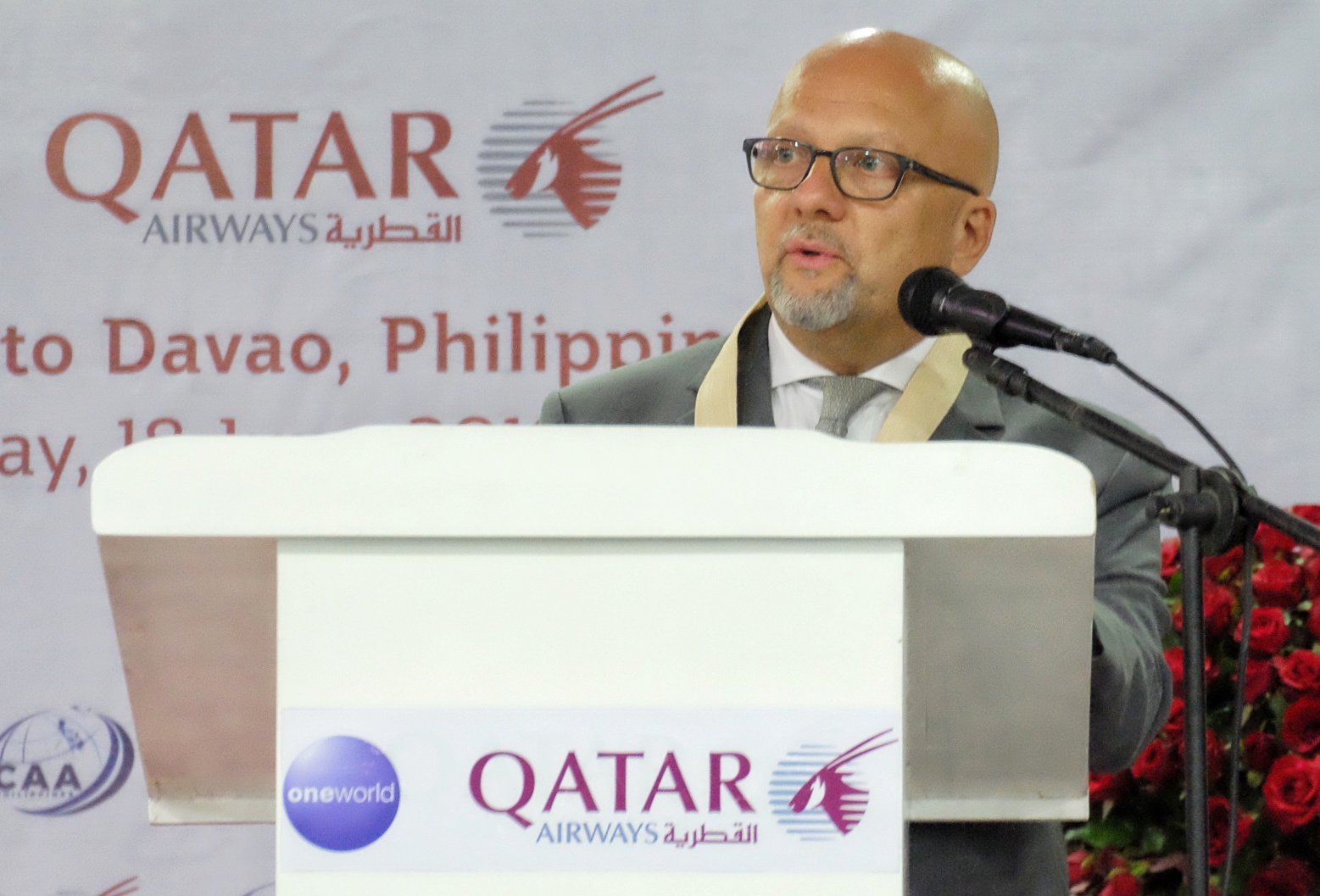 The maiden flight arrived with 133 passengers, composed mostly of Qatar Airways officials and OFWs.
"We are very pleased to add this wonderful city to our global network of more than 160 destinations," said the airline's senior vice president for the Asia Pacific, Manwan Koleilat, who was onboard the inaugural flight with the Ambassador of the Philippines to Qatar Alan Timbayan.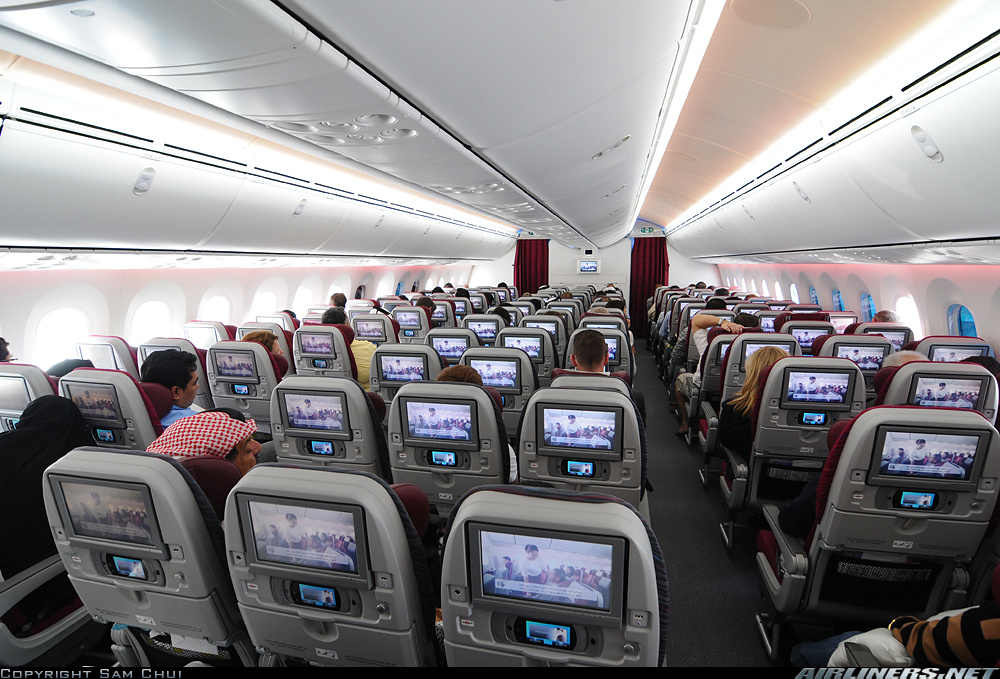 According to Koleilat, Davao City is the airline's 3rd Philippine gateway after Manila and Clark, operating on a Boeing 787-8 Dreamliner. The aircraft is equipped with 22 Business Class seats and 232 Economy Class seats. Qatar Airways currently operates a modern fleet of more than 250 aircraft via its hub in Hamad International Airport, Doha.
He also mentioned that Davao is one of the three Southeast Asian destinations that they are launching this year, along with Langkawi in Malaysia and Da Nang in Vietnam.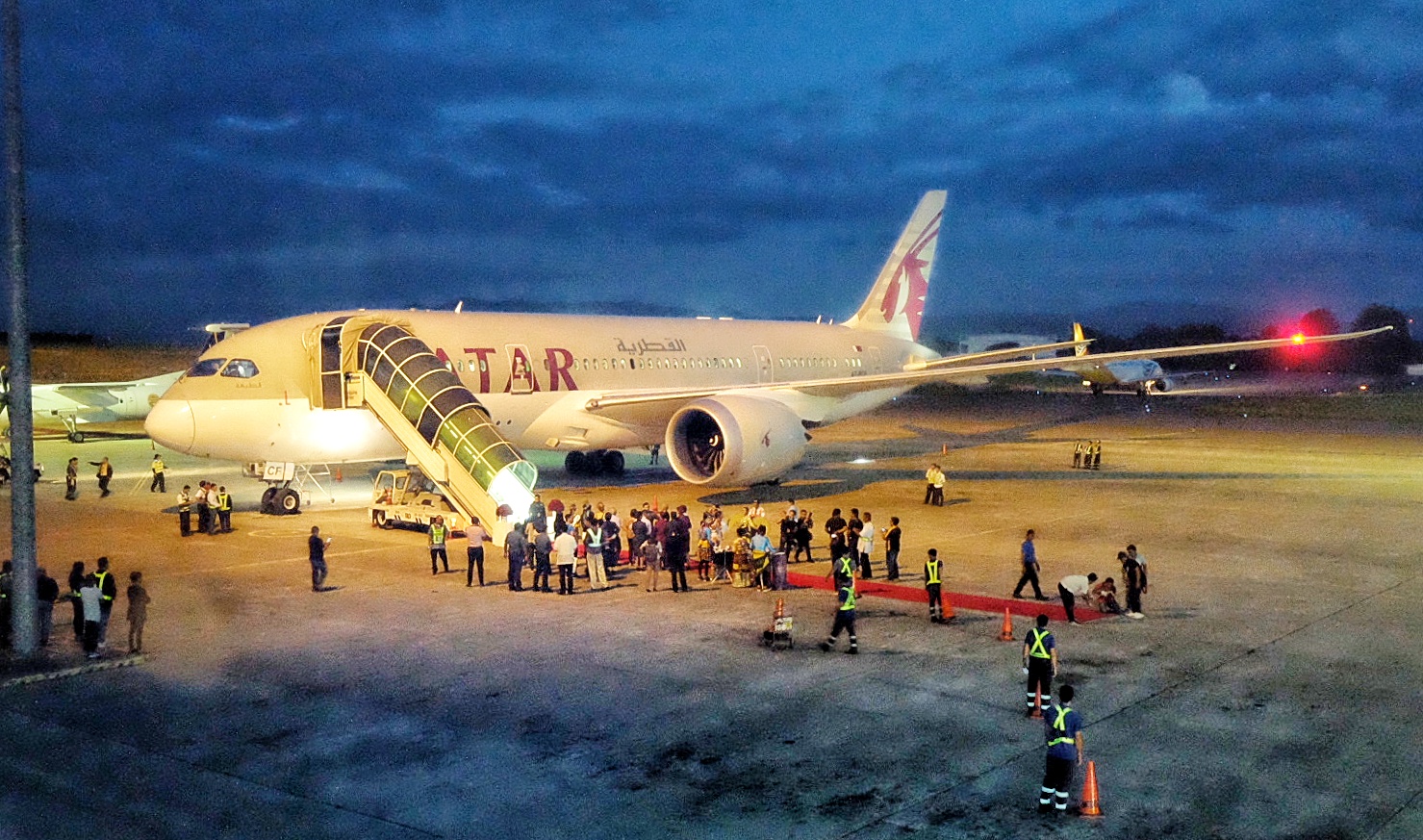 Meanwhile, Civil Aviation Authority of the Philippines deputy director general for operation Captain Donaldo A. Mendoza, who represented director general Captain Jim C. Sydiongco, expressed his gratitude for servicing another international flight out of Davao.
"Qatar Airways is giving greater exposure and bringing more passengers to Davao and the rest of the country, " said Mendoza.
The airline's group chief executive Akbar Al Baker said in a press statement that the inclusion of Davao into their global network further demonstrates their commitment to the Far East region, an important market for Qatar Airways.
*With 50 weekly passenger flights to and from the Philippines, we take great pride in our role of enabling trade and connecting international businesses," he said .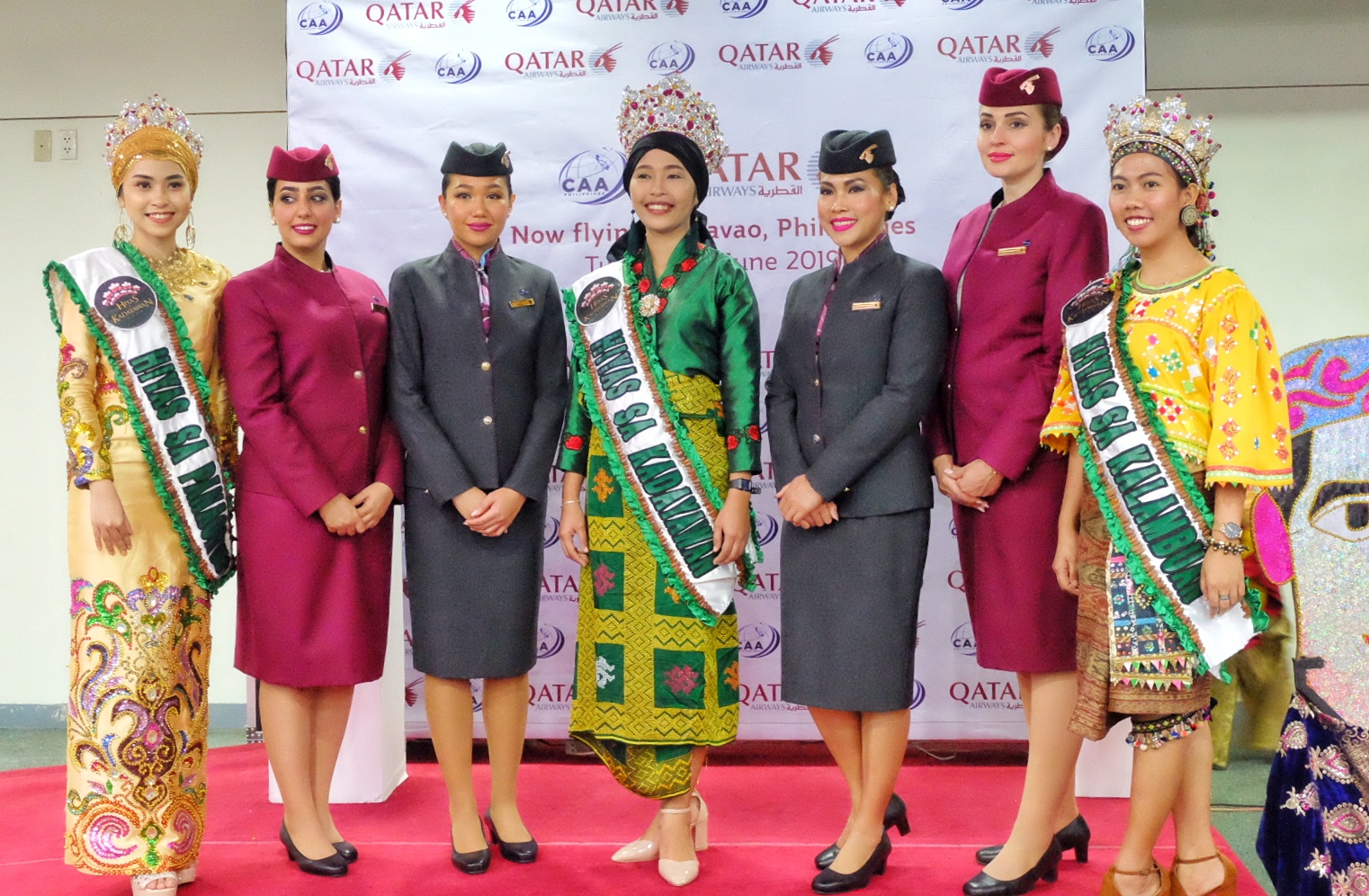 Passenger Eloisa Fe Balagat, who's en route to Norway via Doha, is travelling with her mother in the maiden flight to visit her sister. "It's much easier now for us to travel especially that our mother is a wheelchair user", she said.
Another passenger, Yurie Gabasan, a Doha-based aeronautic mechanic for Qatar Airways in Doha, sees the convenience with the new route. "For two years, I have been traveling to Doha via Manila. Now, it's much faster, less expensive and much easier to travel back and forth. When we learned about it, a lot of us, Mindanaoans, immediately booked a flight for our next holiday," Gabasan shared.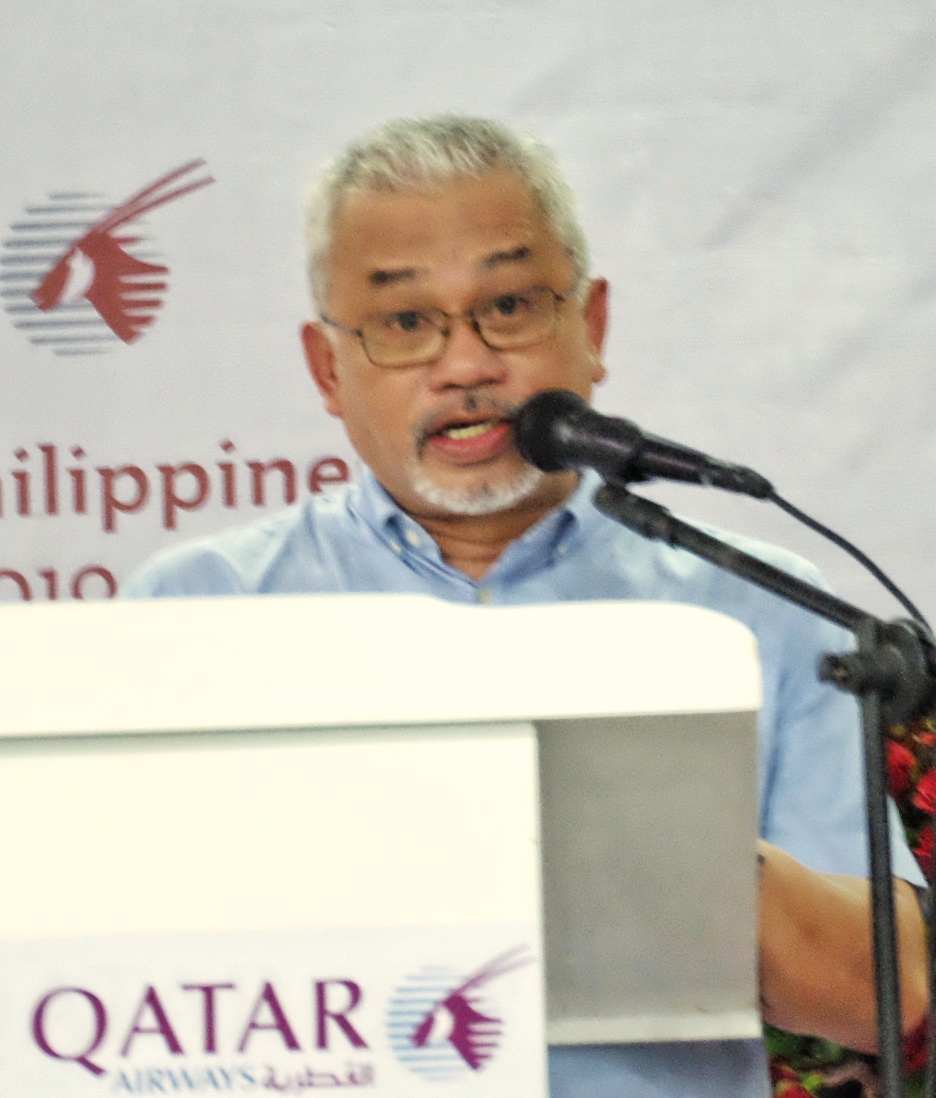 Qatar Airways' new route's flight schedule: Doha-Davao Friday (QR936): Departs Doha at 2:45 p.m. /Arrives in Davao at 8:50 p.m.; Davao-Doha Friday (QR936): Departs Davao at 10:20 A.M./Arrives in Doha at 03:15 PM.