Davao City – Philippine Airlines Interclub mainstay and a member of team Mizuno All-Stars Den-den de Castro heads Apo Golf and Country Club's hopes in the fourth edition of the Mindanao Meet golf tournament played at the Rancho Palos Verdes Golf and Country Club.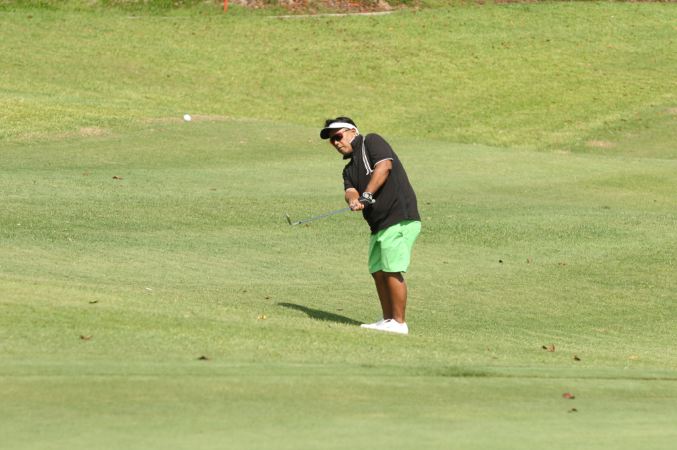 De Castro who sports as the club's team captain will be joined by Jing Gavino, Toffee Tionko, Leo Fusilero, Rene Diago and JJ Saavedra for team Apo Regular A in the Regular Division. They join other teams from all over Mindanao in the three-day tournament which follows the Stableford format of play.
"We hope will have a good run in this year's competition," De Castro said.
Apo Golf also parades four other teams with Paul Garcia, Pittjun Batu, Leo Yap, Miguel Fusilero Ian Dagatan and Enrique Romero-Salas for Apo Regular B; Dennis Capa, Bong Cabang, Felix Enofre, Tony Gumapac, Isamu Ikeda and Jun Horfilla for Apo Seniors A.
For team Apo Senior Agway, they are Larry Pasquil, Teody Barnuevo, Quintin Singson, Alrey Ceniza and Alimar Etrone and the cast of Kenneth Dabi, Benjie Menor, Al Batao, John Oberio, Orly Ang, and Jun Pedro for team Apo FTS-OTOG.
Apo Golf is joined by other city bets – host Rancho Palos Verdes Golf and Country Club and Davao City Golf Club. They play teams from Zamboanga City (Edwin Andrews Air Base Golf Club), Iligan City (Paraiso Team), Marawi City (MSU-Marawi), Bukidnon (Del Monte Golf and Country Club), South Cotabato (Brittannika Golf Club), Cagayan deo Oro City (Camp Evangelista Golf and Country Club and Pueblo de Oro Golf) and Saranggani Province (DOLE-Kalsangi Golf and Country Club).
The tournament which started Wednesday, June 19 runs until June 21.