The Damosa Land Inc. will promote the economic zones in Mindanao, particularly its Anflo Industrial Estate (AIE), during the two-day Davao Investment Conference at the SMX Convention Center which will open on June 20.
Ricardo F. Lagdameo, company vice president, will present during the event the opportunities for foreign companies to locate in economic zones in Mindanao, including the AIE which has become the main location in Mindanao of foreign companies.
AIE has attracted locators from other countries, among them Japan, US, China and the Netherlands as the company has been promoting its special economic zone and the rest of Mindanao to both local and foreign investors.
In the same event two years ago, Lagdameo also made a similar presentation which highlighted Philippine Economic Zone Authority-accredited special economic zones in Mindanao, including the AIE.
The company said the presentation has become the indication that the company is committed to promote Mindanao, similar to the objective of the event, so that investors will realize its potentials.
Expected to attend the event are about 40 members of the Japanese delegation, the Japanese Chamber of Commerce of Mindanao.
A Japanese company Packwell Inc., a global leader in the design, manufacturing and sale of quality paper packaging containers, announced that it is joining the event. The company has also signed an agreement with the DLI as it will soon start its project that will be located at the AIE.
The organizing Davao City Chamber of Commerce and Industry also said that a Chinese delegation will also join the event and among them are executives of the Alibaba group. Also expected to join the event are diplomats and investors from South Korea, Singapore, Malaysia, Austria, the Netherlands and Sweden.
The event is held every two years to serve as venue in promoting the Davao Region and the rest of Mindanao to possible investors. It also has become the place to discuss issues affecting the business sector in the country.
This year, the event will focus on investment opportunities in the areas of Halal trade and tourism, infrastructure and real estate, information technology and business process management and tourism.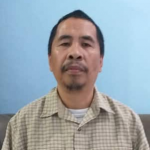 Managing Editor at Mindanao Times