Discovering your talent at a young age is indeed an advantage, and honing it is the way to your feats.

When summer comes, vacation is the first thing that comes into one's mind. Despite most learners being fond of enjoying summer getaways, aspiring artists of Moriah Faith Christian School in Compostela Valley were different.
They spent their break productively through molding their talents to become even better especially in the field of visual arts.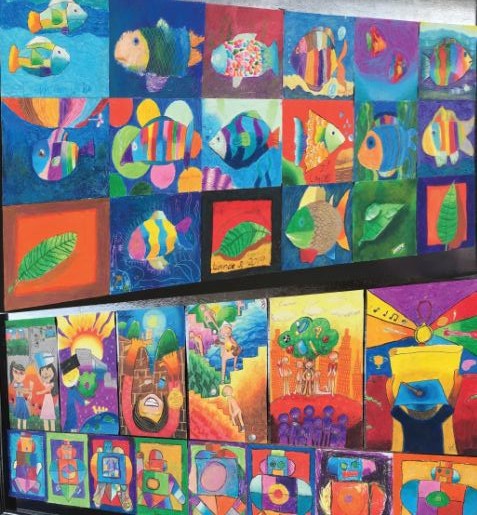 Participated by 20 young artists aged from 6 -12 years old, the said school conducted its 1st summer Art Class last May 9-22, 2019. Continuing the family tradition, Mr. Doie Aurelio along with his children: Darryl Doie Aurelio, Belle Angeline Aurelio and Davi Gabriel Aurelio who competed in international and local art contests were the trainers of the said art class.
On the first session of class, participants were asked to draw something of their own. Its purpose was to determine each students' strengths and weaknesses and to see who were already advanced and beginners. His way of teaching also included searching for their comfort zones, since this would help push where their capabilities really were. He checked each piece to know which part they were lacking and on the following day, the actual sessions started.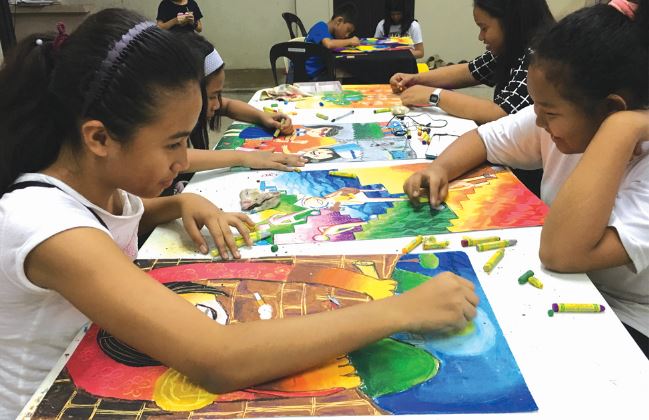 Besides learning the basic things in poster touches, Aurelio guided the kids to know how to make not just a piece but a winning piece.  Reminding the Do's and Don't's in creating a masterpiece, Mr. Aurelio also gave advice and instructions regarding what aspect they need to improve. An actual sketch or drawing detail by detail was also shown to let them know the sequence for creating a satisfactory aftereffect. They incorporated poster touches which are styles and techniques in drawing, commonly considered a secret for a winning output. Mr. Dinky Munda, a visual artist of Tabula Rasa Art Group Davao, was asked to deliver an inspirational talk. He encouraged the young artists to nurture their artistic abilities through workshops.
With the classes that the young artists have gone through, time came wherein they were able to showcase the fruits of their labor. An art exhibit was held last May 24, 2019 displaying their output during the summer art classes which was supported and attended by Moriah admin, parents and visitors. In connection to this, the said guest speaker was proud and inspired after seeing the kids' artworks.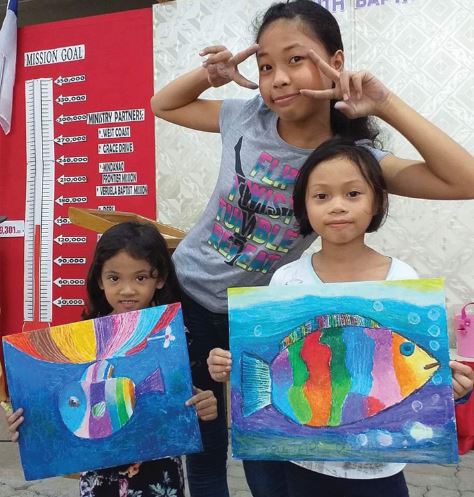 Additionally, he said that we don't know what lies ahead of us, one kid might become a famous national or international artist someday. "Ang kabataan ang pag-asa ng bayan", this is a famous quote by our very own Dr. Jose Rizal. Nourishing the skills and talents of the young ones is very essential for they are the hope of the world. The future lies in their hands. The Summer Art Class was a great avenue in fostering the skills of the young artists especially enhancing their God-given talents. By Joana Mae Fernandez
Photos from top: The works of the Moriah Faith Christian School on display after the art workshop led by artist Doie Aurelio. Young artist Belle Angeline M. Aurelio with two students she guided during the activity. Some of the kids working on their plates. (Left) Doie Aurelio and Dinky Munda. Jr. of Tabula Rasa with the staff of Moriah Faith Christian School.