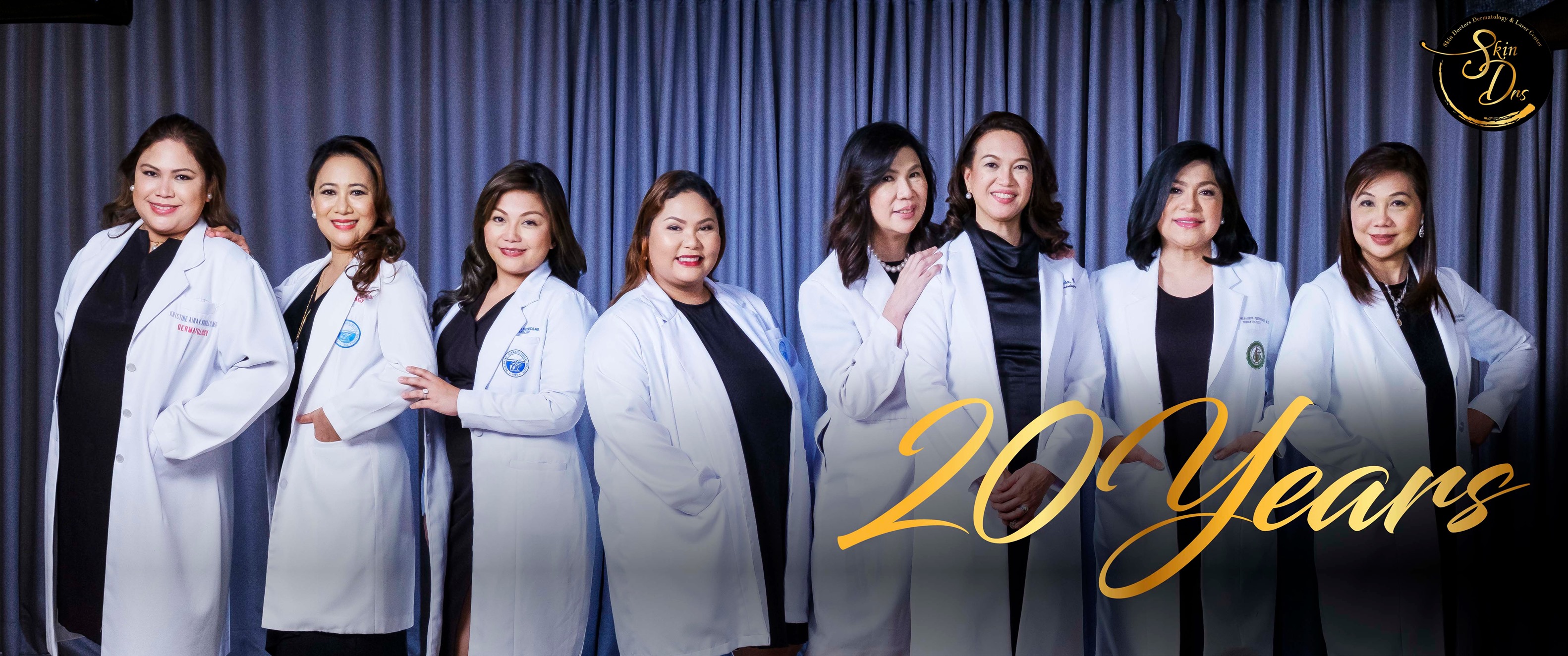 Skin Doctors Dermatology Clinic was established in 1998 by a team of well-trained and board certified dermatologists of Davao City. Oh yes, the doctoras are all legit members of the Philippine Medical Association and the Philippine Dermatological Society. The Skin Doctors' resident dermatologists include Dr. Ma. Pacita S. Belisario, Dr. Maria Cecilia Assumpta R. Serrano, Dr. Lalaine Rabe-Visitacion, Dr. Karen Lee P. Alabado, Dr. Christine Calolot and Dr. Jennifer Aileen Ang-Tangtatco. Doctors Belisario, Serrano, Calolot and Alabado are graduates of the U.P. College of Medicine; while Doctors Visitacion and Tangtatco graduated from the UST College of Medicine. The sleek clinics these dermatologists operate aim to provide a full range of advanced medical and cosmetic dermatological services to all its patients.
Yes, for two decades now, the first Skin Doctors Dermatology Clinic found at the fourth level of the Gaisano Mall of Davao along J.P. Laurel Avenue has been catering to both men and women of all ages providing such basic services as Facial (rejuvenating treatments with deep cleansing and mild exfoliation); Peels (mechanical and chemical exfoliation to remove dead skin cells, dirt, and excess oil to reveal radiant and healthy skin); Hair Removal (advanced and painless hair removal technology that targets hair follicles to effectively disrupt hair growth); Electrocautery CO2 Laser (removal of warts, syringoma, skin tags and other skin growths); and Laser Resurfacing (improves deep acne scars, age spots, stretch marks, fine lines and wrinkles, and skin laxity).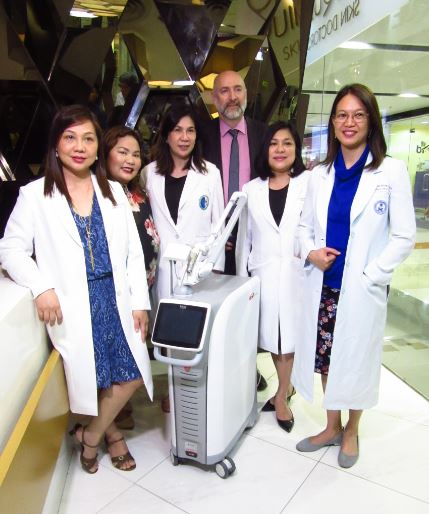 The Skin Doctors Dermatology Clinic also offers treatments for Acne Treatment; Refirme Skin Tightening; Botox Treatment for wrinkles and excessive armpit sweating; Injectible Fillers to reduce facial lines and wrinkles; Mesotherapy treatment to reduce and contour body fat and eliminate love handles,; and Sclerotherapy for the treatment of varicose and spider veins.
Just last month, the Quinque Skin Doctors Dermatology & Laser Center located at the basement level of SM Lanang Premier, Davao City, unveiled its latest laser machine called the StarWalker. "StarWalker offers a full range of treatments for pigmented lesions and skin whitening," said Dr. Belisario as she offered complimentary treatment for some Davao media members to try.
"This expensive machine targets skin discolorations such as keratoses, moles, sun spots, and melasma while giving the patient a lighter and clearer complexion one will definitely love," Dr. Serrano pointed out.
"Skin revitalization and lightening is guaranteed with the StarWalker's 4D Angel Whitening Treatment. Through the StarWalker's Pigmented Lesion Treatment, hard to remove dark pigmentation is targeted assuring the patient of a clear and bright looking skin," informed Dr. Alabado.
"Frequent plucking and shaving plus the use of deodorants may cause underarm skin to darken. With the DeoLase Treatment, your dark underarm skin will be brightened; and you will have the confidence to show off your underarms when wearing sleeveless blouse or dress. With Body Bright treatment, you can have an effective full body brightening procedure that will give you that youthful and radiant glow once again. And yes, the StarWalker with its powerful ablative laser also offers easy tattoo removal for just a few sessions." volunteered Dr. Calolot.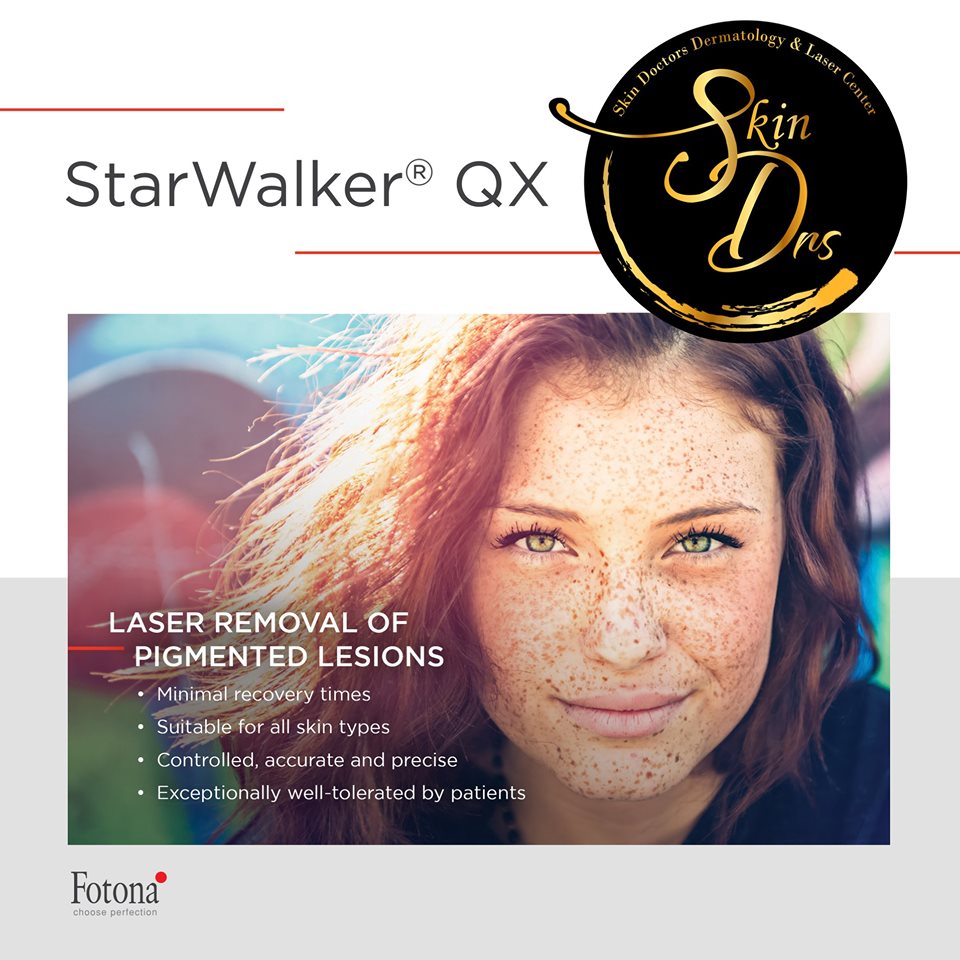 Visit the Skin Doctors Dermatology & Laser Center for your various skin needs. Congratulations Skin Doctors on your 20th Anniversary.