At present, the trending word in the Davao Region, or in Mindanao in general, is payout, something that connotes movement of money between an institution offering double or more interest on investments  and an investor.
Of course, payout is, at present, the result of investments in the so-called poverty-fighting schemes that have proliferated since last year.
These get-rich-quick schemes, however, has sowed anxiety among government agencies, including the Department of Interior and Local Government (DILG) and the Police Regional Office as both agencies have ordered their local offices to close down those that did not have proper business permits to operate.
Regional Director Alex Roldan, has submitted the agency's consolidated reports on these schemes as it has urged the Securities and Exchange Commission (SEC) to look into these groups.
In one report, Roldan said it is up to SEC to close down the operations of those schemes that have defied the order of the agency to stop operations for failure to provide documents that make their existence legal.
Police Regional Director Marcelo Morales warned that the police will close down offices of those that do not have permits and put behind bars the people behind the scam. He also urged the public to be mindful in investing their money and be cautious as to whether the existence of these is legal based on government guidelines.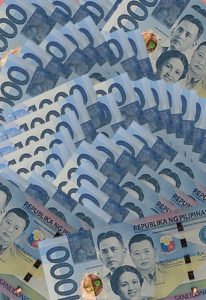 Sale of security
In its order on May 28, this year, the SEC alerted the public about schemes that were not registered with the agency but have been soliciting money as investments that recruit investors.
It said companies that go into using money, cryptocurrency and other similar instruments that are considered as securities "are subject to the regulatory authority of this Commission."
"The recruitment of investor member in the guise of sponsoring a person into the system is considered a form of investment solicitation or a sale of security," it added.
Offering securities to the public without permit from the agency, it said, violates Section 8.1 of the Securities Regulation Code.
The agency said that among the telltale signs that the investment is a scam is when the promise is "too good to be true."  "Any investment that sounds too good to be true probably is," it said, adding that opportunities that promise high returns "could be highly risky – or an outright fraud."
In April, the agency also issued a cease and desist order on the Kapa Community Ministry, as it claimed that the group, which was headed by a pastor, was collecting investments from the public in the guise of donations with returns, or similar to securities even when it did not have licensed to do so.
It was not known whether the order has been implemented.
Economic impact
In General Santos City, the General Santos City Chamber of Commerce and Industry, early this year warned the public about schemes like that of Kapa, which stands for Kabus Padatuon, because it has impacted on the economy of the city, particularly its banking system.
"Bankers in Gensan (General Santos City ) have already noted drastic withdrawals by depositors as many residents go crazy in investing on Kapa (Kabus Padatuon), Almamico (Alabel Maasim Small Scale Mining Cooperative), AlamCco (Alabel Maasim Credit Cooperative), and other groups representing themselves as legitimate religious ministries and government-accredited cooperatives out to liberate people from financial miseries," said Elmer V. Catulpos, chamber president, in his letter on January 21 asking President Rodrigo Duterte to order an investigation into these investments.
Catulpos said in his letter to the President that these investment schemes have also resulted in uncontrollable (circulation of money) and can cause huge financial and economic damage to our locality and to the country's economy."
The biggest problem, he added, is that these schemes have also "abet the deterioration of our moral fiber of our society, teaching people to be lazy and encourage discord among and between people."
To maintain their popularity, aside from massive recruitment, these have also used both the traditional and the social media in making their existence more prominent, he said.
Replying to the claim of the business association, the founder of Kapa, Pastor Joel Apolinario, through its official Facebook page of its main office in Alabel, Sarangani, claimed that the business group was circulating "fool information (sic).
"This is how the media and those companies work together to manipulate us. For almost four decades of doing this to the people. They don't want us to grow and be financially free," it said, adding that what it was doing was pulling its 1.3 million members out of poverty by giving them "love gifts."
It will result in temporary inflation as those who have received the payouts would have immediate money on hand will look for goods and services to splurge on. A banking expert, who did not want to be named, told TIMES that those behind these schemes can even launder their dirty money.
"For example, instead of depositing their large amount of money in the banks and face questions from AMLC (Anti-Money Laundering Council), they just resort into these schemes to make their dirty money clean by using it in the payout, anyway they will still get the returns through the pay-in (of their members)," the expert said.
Under the Anti-Money Laundering Act of 2001, anyone who deposits at least P500,000 must report his or her source of the money to the council.
Ponzi scheme
He explained that schemes like these, which are usually scams, have victimized so many people since 1919 when Charles Ponzi developed the Ponzi scheme, a scheme that allows a huge return for an investment provided the first investors are able to recruit more members as the latter will pay for the returns of the earlier investors and creating a vicious cycle.
Most of those who invest in these schemes, despite the knowledge on scams, have continued to fall for it because "the proof of the pudding is in the eating," he said.
So when can they learn the lesson? His curt reply was: "When payout becomes a rarity."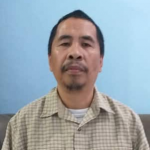 Managing Editor at Mindanao Times