Davao City – Three-belt heavyweight and top contender Ronald Clyde "The American Dream" Johnson of the United States goes for the knockout win when he faces Bolivia's Saul "The Phoenix Assasin" Farah on June 15 for the vacant Global Boxing Organization heavyweight dubbed as "Thrilla in Davao".
"It will be over in two. He'll never know what hit him," said the 34 year-old Johnson who boldly announced on Thursday's Davao Sportswriters Association (DSA) Forum at the SM City Davao.
Johnson who sports a 15-1-0 win-loss-draw record has been waiting patiently for an opportunity to stake his claim as a future world titlist, according to Ray Rodis, chairman of the RED Boxing International, promoter of the event which will be held at the Azuela Cove Enderun Tent.
"I'm in tip-top shape and our team has a fight plan that we will apply against Farah. I have no problems with warm temperature. I can easily adapt," added the American boxer who is practicing at the Elorde gym.
"Johnson is not a pushover. He was the USNBC light heavyweight champion in 2009 over Billy Baily. But he cannot take his opponent for granted. He needs to have a definite fight plan if he wants to win," Rodis added.
Farah on the other hand, sports a 69-23-3 win-loss-draw record noting 60 by win of knockouts. The 36 year-old Farah has won the WBC Latino heavyweight and the Bolivian cruiserweight championship.
"Farah's fight style is more like a Mike Tyson who comes surging forward to put down his opponent, the earlier the better," said Rodis.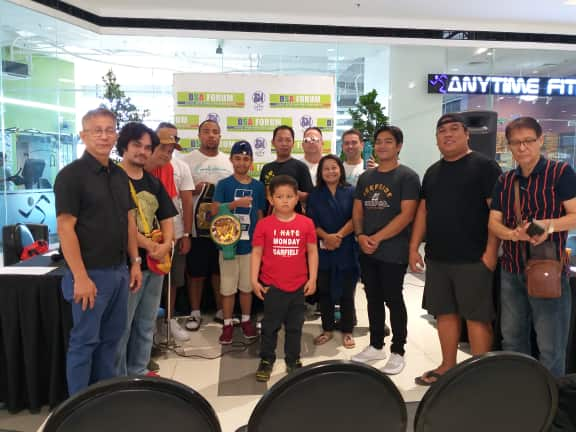 "We cannot say who is "llamado or dehado," added Rodis, adding that the fight might not last the distance as most heavyweight bouts usually end.
The Global Boxing Organization-sanctioned heavyweight title bout "Thrilla in Davao" which being held for the first time in Davao City in coordination with the Office of City Mayor Sara Duterte and the City Government of Davao. It is per invitation only with part of the proceeds go the poor retired and disabled boxers belonging to the Buhay Kamao Foundation.