Waterfront Insular Hotel Davao's unprecedented staging of three fashion shows in one major spectacle proved the abundance of talents and richness of cultures in Davao and Mindanao. Dubbed as "Insulares de Mayo," the fashion trilogy held last May 31 started with the yearly staple Flores de Mayo and Weddings at the Waterfront. However, it was the third and final segment that roused the audience's senses, perfectly capping the fashion extravaganza, Maguindanao's Inaul Tapestry.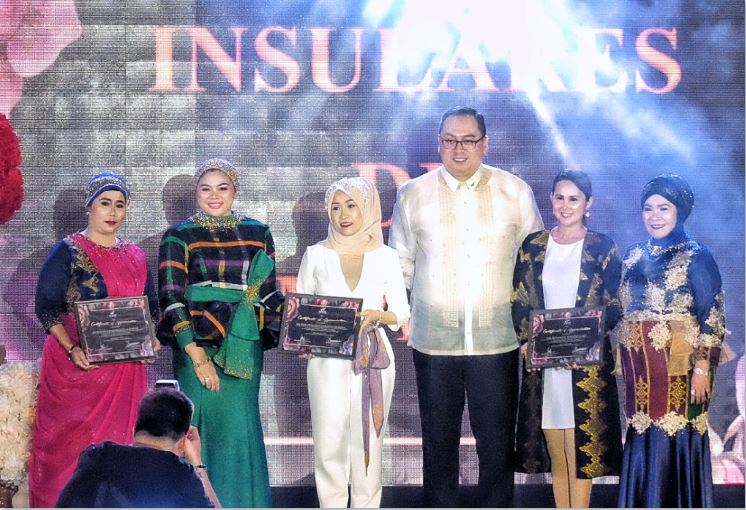 The word "inaul" is a Maguindanaoan term that means "woven," which also pertains to their colorful traditional textile.
For the longest time, a number of people have mistakenly associated the fabric as a product of Cotabato, where Maguindanaoan weavers and traders often hawk their goods. But since the province started celebrating the Inaul Festival, Maguindanao has regained the fabric back to its birthplace. Inaul was believed to have started in Barangay Katidtuan in the municipality of Sultan Kudarat.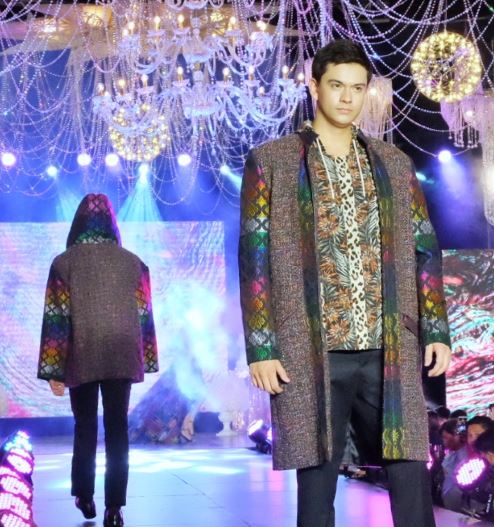 The fabric's earliest form was traced back during the time when Islam was introduced in Maguindanao. Pioneering indonesian inaul weavers traveled with Johore-born Shariff Mohammed Kabungsuwan, who later became Maguindanao's first Sultan, in the early 16th century.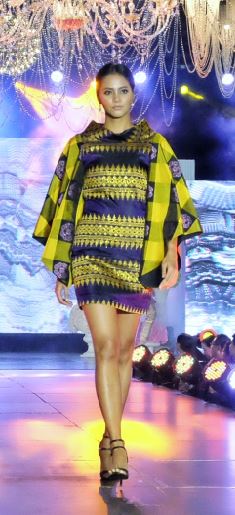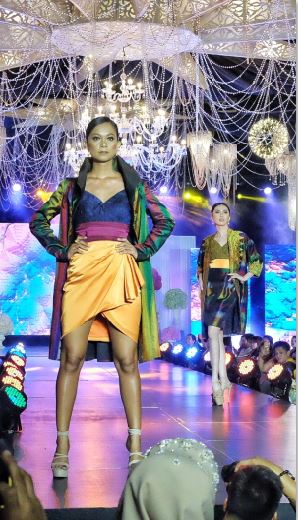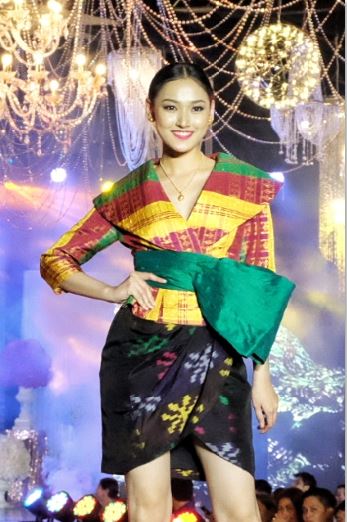 The inaul, reimagined by the modern designs by renowned fashion guru Renee Salud, was presented on the Inaul Tapestry runway by Binibining Supranational 2014 Yvette Santigo, Mutya ng Pilipinas Top Model of the World 2017 Hannah Iglesia, Miss Philippines Earth 2012 and Miss Earth Air International 2012 Stephany Stefanowitz, Binibining Pilipinas Supranational 2012 and Miss Supranational 3rd runner up Elaine Moll, Mutya ng Pilipinas 2018 and Miss Asia Pacific International 2018 Sharifa Areef Mohammad Omar Akeel, Mrs. Asia International runner up and busineswoman Jessie Victor Malotes, Mrs. International Global Ambassador, Mrs. Tourism International and dermatologist Dr. Riza Caldoza, and the former Department of Tourism Sec. Wanda Tulfo Teo.
As a gesture of appreciation for Maguindanao's support in this year's Insulares de Mayo, Waterfront general manager Bryan Yves Lasala presented certificates of appreciation to the province's representatives led by Maguibdanao Women's Organization head Bai Jennah Mangudadatu Lumawan, on behalf of Bai Elizabeth Mangudadatu Tayuan, chair of Palamata Nu Maguindanao, Bai Emarie Mangudadatu Ampatuan, Bai Divine Mangudadatu, supervising tourism operations officer Cheryll Ojeda, and provincial HRMO head Monina Macarongon. The group also represented outgoing Maguindanao governor and incoming Congressman Esmael "Toto" Mangudadatu, who initiated the preservation of the inaul.