WOLE or Women Loving Earth met on the third year for the Green & Pink Movement Davao as it poses its challenge to women "Be the guiding inspiration for men to actively contribute to nation building".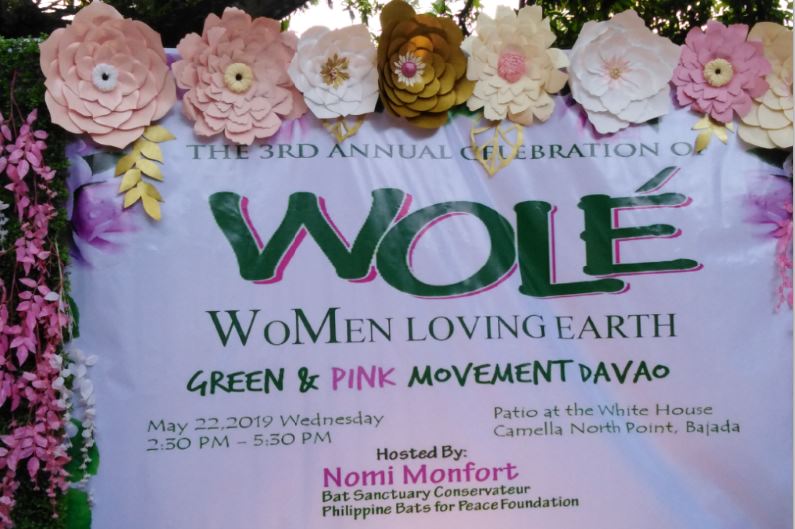 Hosting the event at the White House Patio, Camella North Point in Bajada, Davao City was Nomi Monfort, Bat Sanctuary Conservateur of Philippine Bats for Peace Foundation.
Annie Faye Singson, Rotary Club of South Davao Vice-President-Elect delivered the Welcome Address, while Director Nikki Caminero Razonable-de Torres introduced the guests and participants.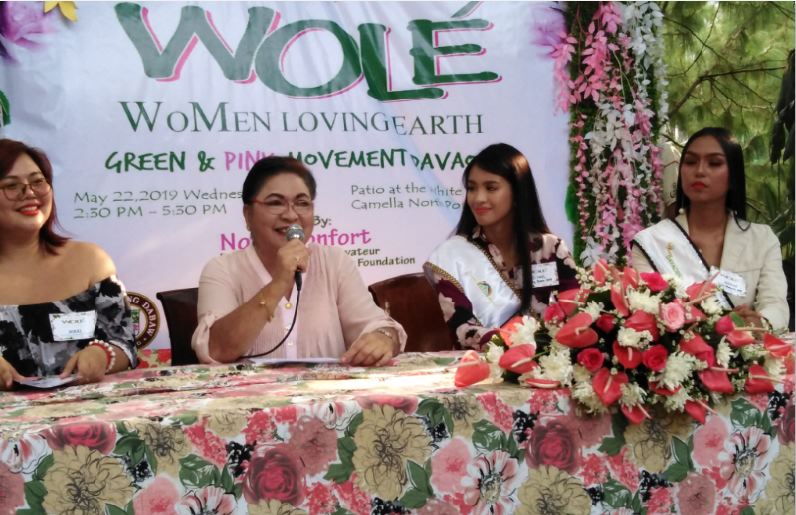 Pressing issues on saving the environment from the effects of climate change, global warming, plastic wastes and other concerns were tackled by the invited speakers. Clydel June Tabacolde, 2019 Mutya ng Davao talked on "Advocacy on Environmental Protection with focus on Climate Change. Rojean Venus Buhain, First- ever Reyna Davaoena 2019 spoke on "Advocacy on Equality and Equal Opportunities for Women and Men. Ms. Aina del Rosario, First Lady of Davao del Norte Province talked on the subject "Women behind successful men step forward and be the inspiration".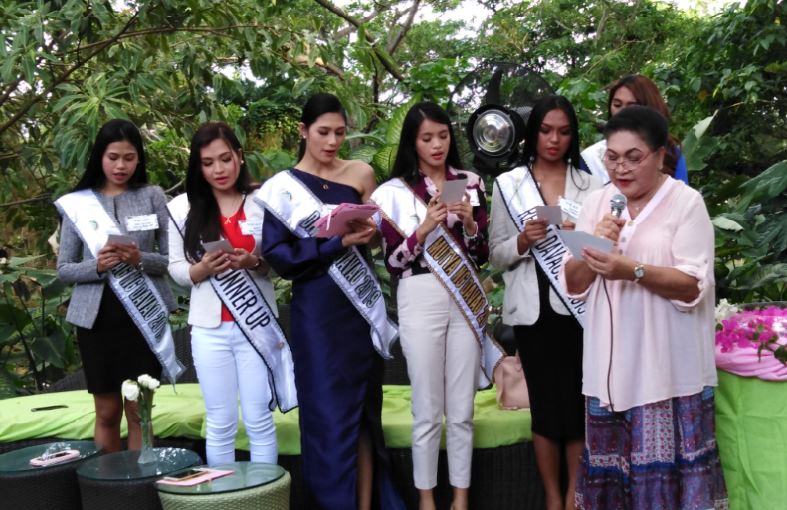 A panel discussion and interaction with the audience took place after the speakers were done with the topic they chose to bring up. The gathering ended with the Women Solidarity Circle Dance.