Mandaya weaver Felicitas Gabriel Amodayon had to leave her family behind in Andap, New Bataan, Compostela Valley for 4 days in order to join the Heritage Fashion Commune and Artisan Fashion Market and Crafts Buffet events of the Fashion Weekend Davao last May 24 to 26 at Abreeza Mall.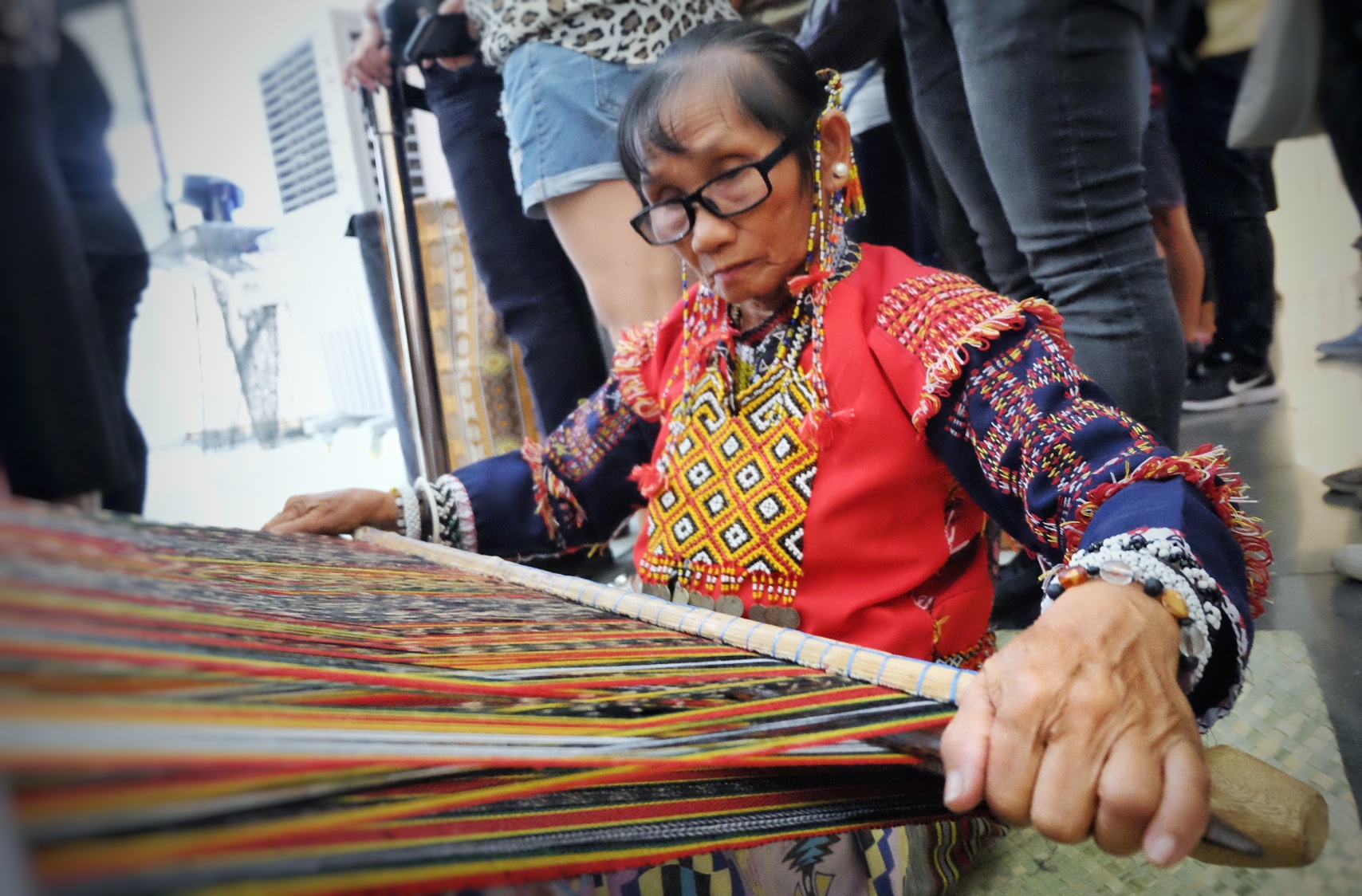 Fashion Weekend Davao is an annual collaborative endeavor of the Davao Fashion and Design Council and Abreeza Ayala Mall.
The 59 year-old weaver believed that it was important for her to be present in the event to showcase their traditional "dagmay" fabric.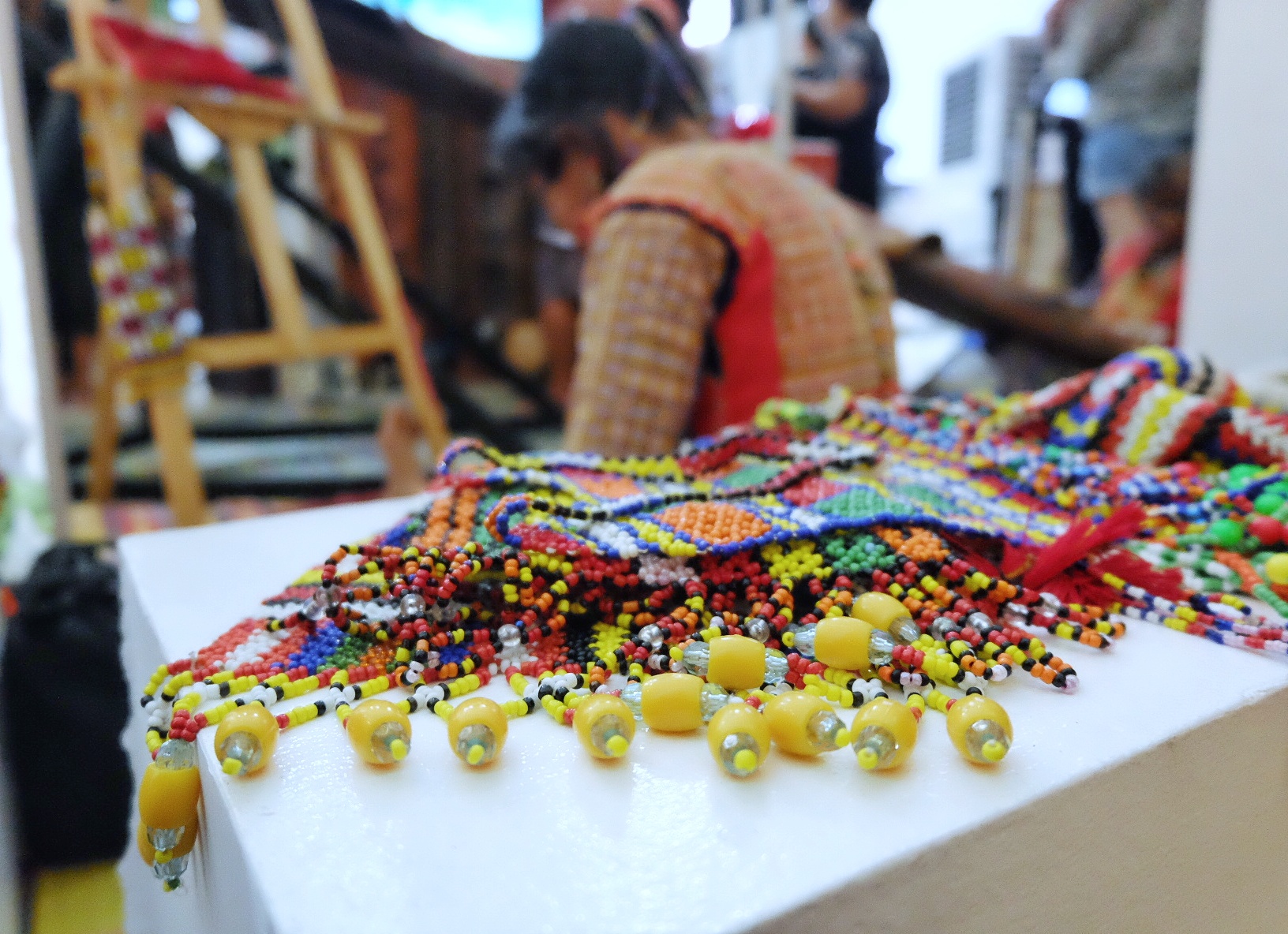 "Dagmay" is a handwoven textile made from abaca. Making it involves a mud-dyeing technique wherein tribe members soak their tannin-dyed yarns into iron-rich mud for  days. The Mandaya women then weave the fiber into intricate figures and patterns depicting their folklores and beliefs. More often, "dagmay" carries the human and crocodile motifs to their highest expression. The reptile is revered as shown by the regularity which it appears in their design. This skill and art is handed down from one generation to the next, where each design made is a showcase of the weaver's expressions.
"However, there are only a few of us left in our tribe who do traditional weaving," the 59 year old weaver said in the vernacular.
Even her daughters and granddaughters are seemingly uninterested in the craft that she inherited from her forebears. "They keep themselves pre-occupied with other matters. Some are also still in school though," she added.
But not all is lost. The provincial government is persistent in keeping their indigenous traditions alive.
"We are partnering with the Department of Education in training our Mandaya students and teachers to weave. After they get trained, we hire them as co-trainers to teach more members of their tribes. This way the skill is passed on to the next generation," shared Zenith Maceda, provincial women development coordinator of Compostela Valley.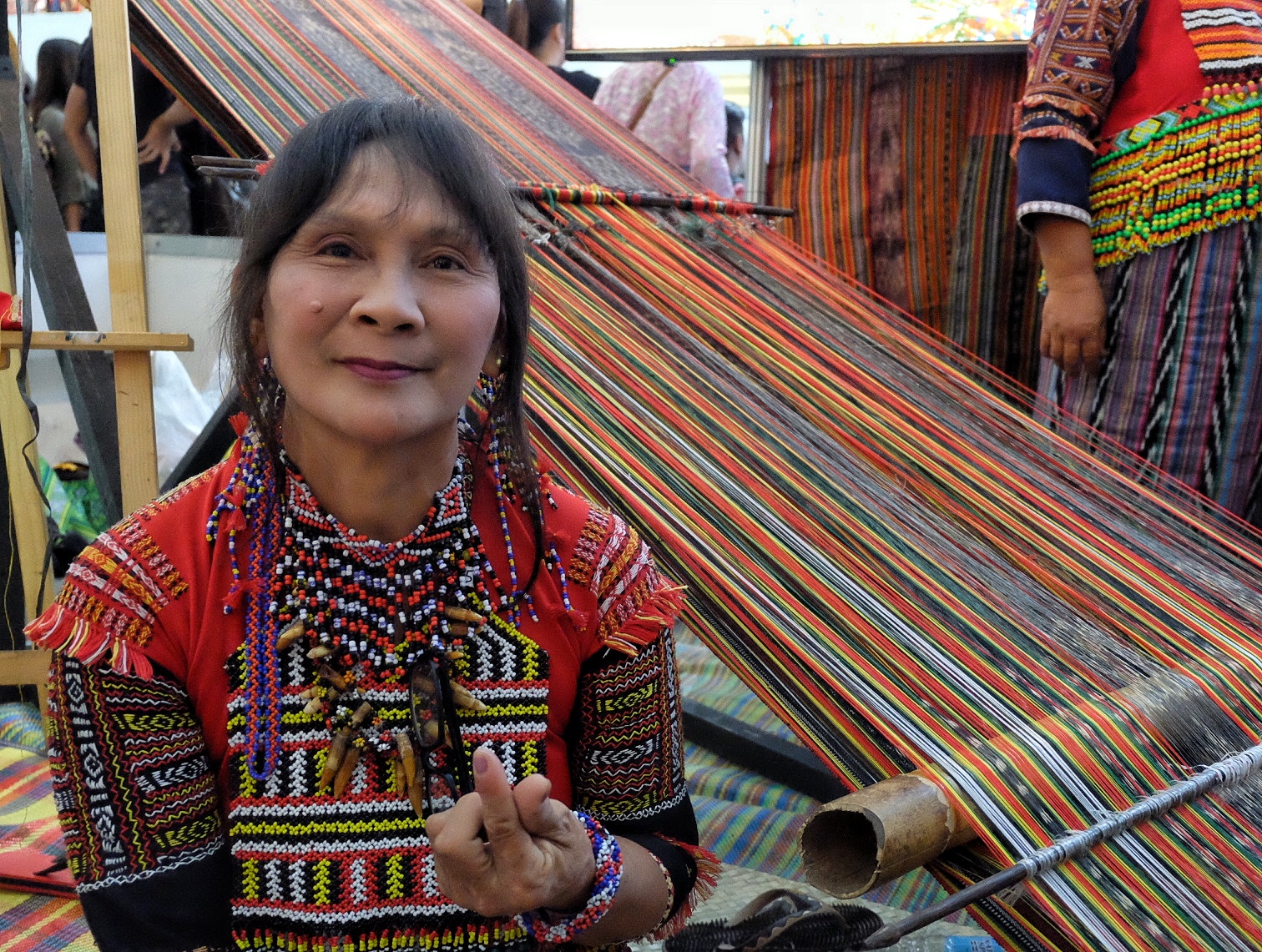 This endeavor was even boosted after Andap was devastated by Typhoon Pablo in 2012.
"We are working with the Department of Trade and Industry and Technical Education and Skills Development Authority in providing workshops and training on how they can make "dagmay" more commercially viable," Maceda added.
To bring back the interest, especially of the young members of the Mandaya tribe, the local government provided them with starter kits for their series of product development trainings. They also introduced modern techniques in weaving and beadworks that can help make them work faster and more efficient. Some members of the tribe were also invited to expositions and trade fairs, such as the Fashion Weekend Davao, to give their works added exposure.
"They also taught us about costing, pricing and labelling. These innovations have certainly gave our "dagmay" products more appealing to our customers," Amodayon said.
Today, even fashion designers purchase "dagmay" from their group on a regular basis, especially with the renaissance of heritage fashion in the Philippines.Just recently, the British Council visited their workshop in Andap in preparation for this year's Fashion Icon event in London, UK, where the humble "dagmay" first made its foray in the international fashion scene in 2018.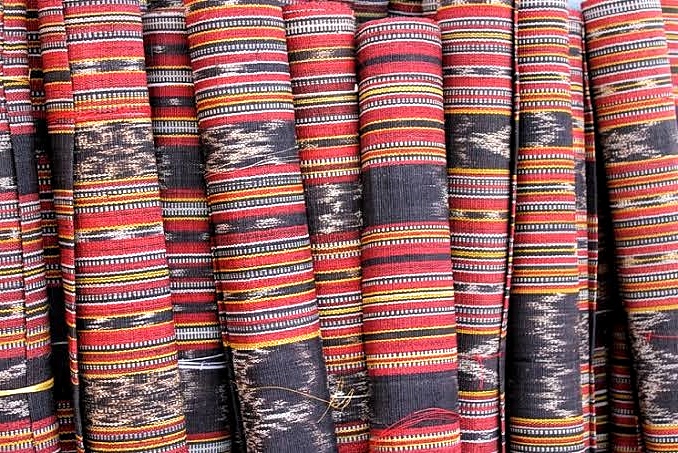 "Ultimately, we want them to keep their traditions alive. In effect, what they earn from this practice can also help augment their needs, and they can live sustainably in their respective communities while their works are being accepted and appreciated abroad," Maceda added.
"Dagmay" may not be there yet on the global fabric map but it's definitely on its way.
"Whenever I feel disheartened when my own daughters are uninterested with weaving, I just think of my mother who taught me the skill when I was just 15 years old. Today, pshe's 105 years, alive and still weaving back in her home in Andao," said Amodayon .