Davao City – University of Mindanao's karatedo team garnered most medals in the 2019 National PRISAA Meet which wrapped up recently played at the MTS (Matina Town Square) grounds.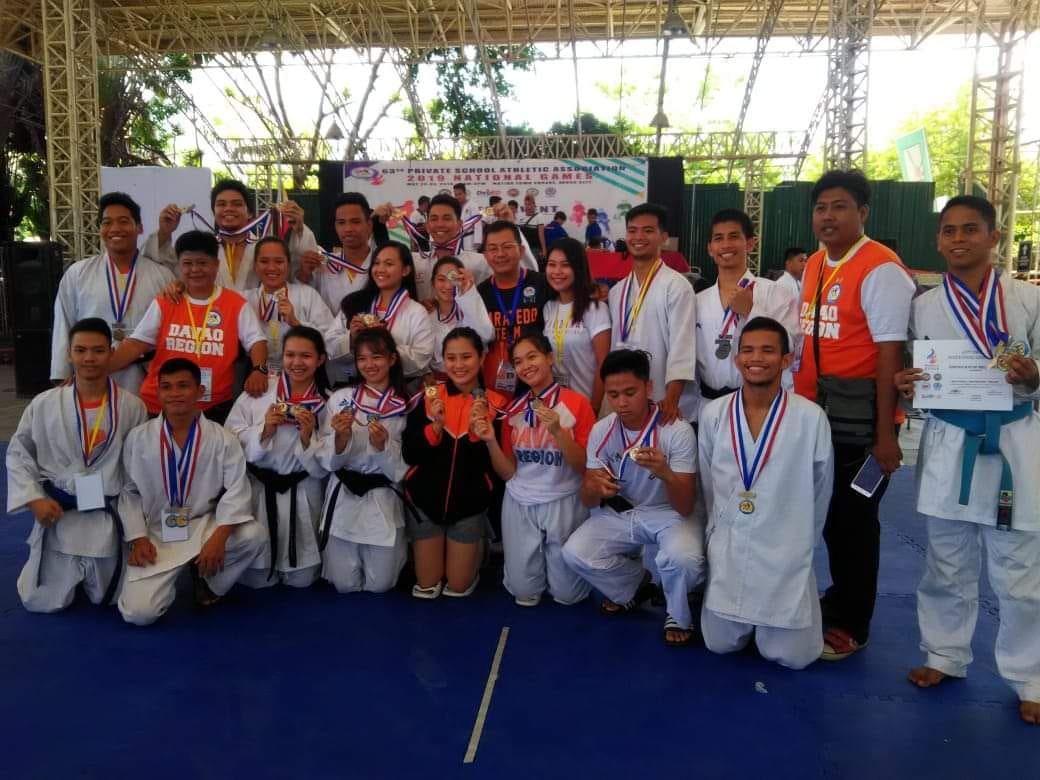 UM which fielded entries from Tagum and a lone kicker from Davao Doctors College which comprised Region XI finished their campaign with 13 golds, 15 silvers and a lone bronze medal anchored by best coach awardee Eduardo Berco Jr. and best player Jammel Taunan.
Tauan had two gold medals won in the senior individual and team kumite.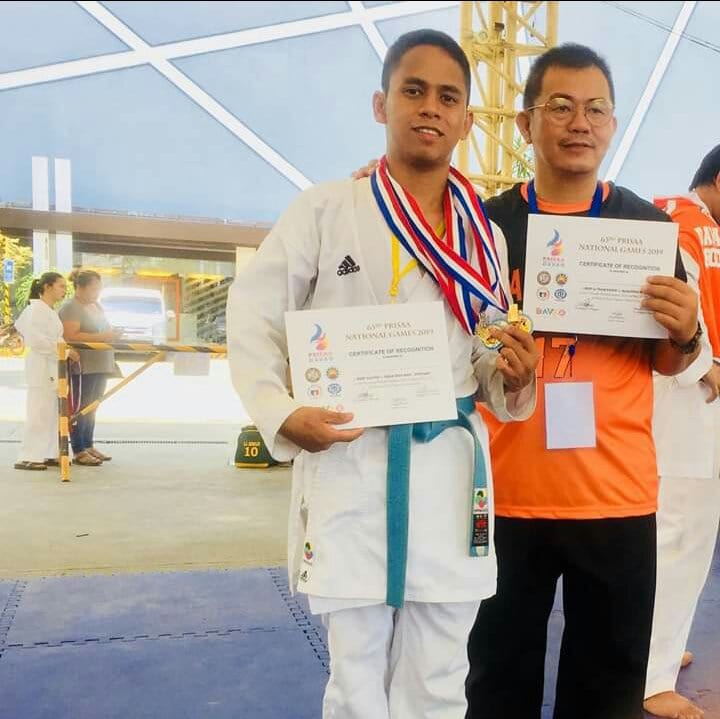 Those who contributed medals for the University of Mindanao/Region XI are: Senior Men Karatedo Individual Kumite – Vincent Layog (gold), Lester Salamanca (silver), Louise Deripito (silver), Shinji Tacay (silver), Vincent Requinto (bronze); Senior Men Karate team kumite – Vincent Layog (gold), Shinji Tacay (gold), John Davie Escala (gold), Louise Decripto (gold), Lester Salamanca (gold), Marcelino Buscabus (gold); Individual Kata – Mark Gil Yriarte (silver); Team Kata – Mark Gil Yriarte (silver), Jammel Taunan (silver), Errol John Ponce (silver); Senior Women Karatdeo Individiual Kumite – Idel Grace Flores (gold), Ethel Grace Flores (silver), Jan Lottery Sambade (silver); Senior Women Karatedo Team Kumite – Ethel Grace Flores (silver), Idel Grace Flores (silver), Maridel Flores (silver), Darlene Ross Maramara of Davao Doctors College (silver), Lyren Baudto (silver); Senior Women Karatedo Individual Kata – Maridel Flores (silver); Senior Women Karatedo Team Kata- Maridel Flores (gold), Ethel Grace Flores (gold) and Idel Grace Flores (gold). (with reports from Ella Ray Quiocho)