A captivating and picturesque display of the underwater world with a touch of enchanting lights, these are the words to describe TADECO Home's exhibit booth as they joined for the first time this year's Philippine Building and Construction Exposition-Davao (PHILBEX). Organized by Worldbex Services International, PHILBEX positions itself as an ultimate platform for the Mindanaoan construction and design community. TADECO Home showcased their intricate and unique products for everyone to see at the SMX Convention Center in SM Lanang, Davao City, where the annual construction trade show was held.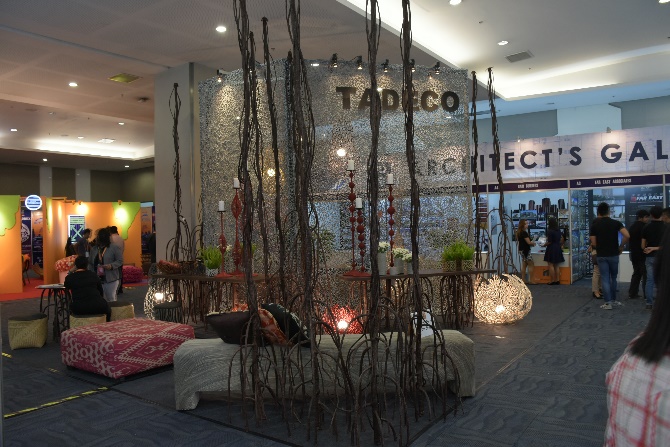 TADECO Home's creations mystify PHILBEX 2019 with their "Under The Sea" collectionThe booth featured furniture and decors from TADECO Home's Under the Sea collection. The exhibition stood out as everyone was greeted by a tall brain coral wall panel surrounded by decorations inspired by mangrove trees. The centerpiece of the exhibit was a unique mangrove table. On top were refined bubble-inspired decorative candelabras along with their brain coral vases. As our eyes traveled underneath, we saw the distinct fan coral-inspired floor lamps. Looking up we saw the stunning coral ceiling light illuminating the whole booth. TADECO Home also highlighted their Bench Bark made with T'nalak strips patterned to depict a tree bark, the creation that won them the prestigious Manila Fame Best Product award.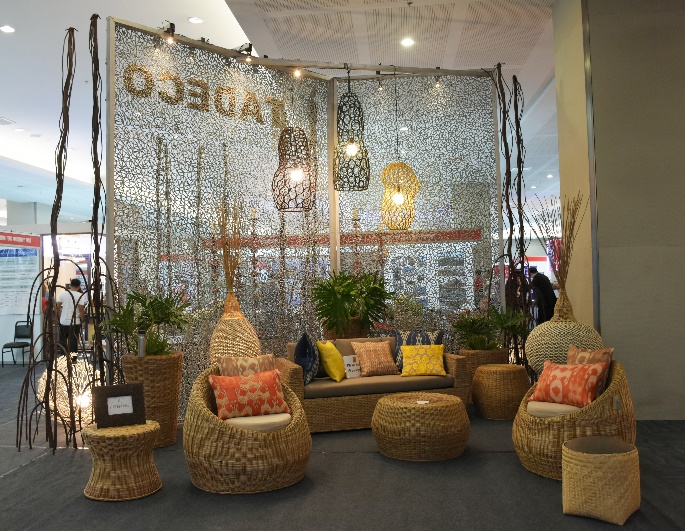 TADECO Home is a globally known handicraft-manufacturing business in the Philippines and is headed by its creative director, Ms. Maricris Floirendo-Brias. The program uses only all-natural abaca fibers that are intricately handwoven by the women of the T'boli tribe in South Cotabato to produce the T'nalak fabric. This unique fabric is converted into contemporary home accents and lighting pieces by seasoned artisans of Mindanao. TADECO Home has been a regular participant in exhibits and trade shows here and abroad since 1998. Since then, they have continued showcasing the beauty and culture of Mindanaoan handicrafts.
"If given an opportunity, this would be a great platform to spread social awareness in the restoration of the culture and tradition of the Mindanaoan ethnic tribes," Juvenal Fernandez, TADECO Home Sales and Marketing Manager, said.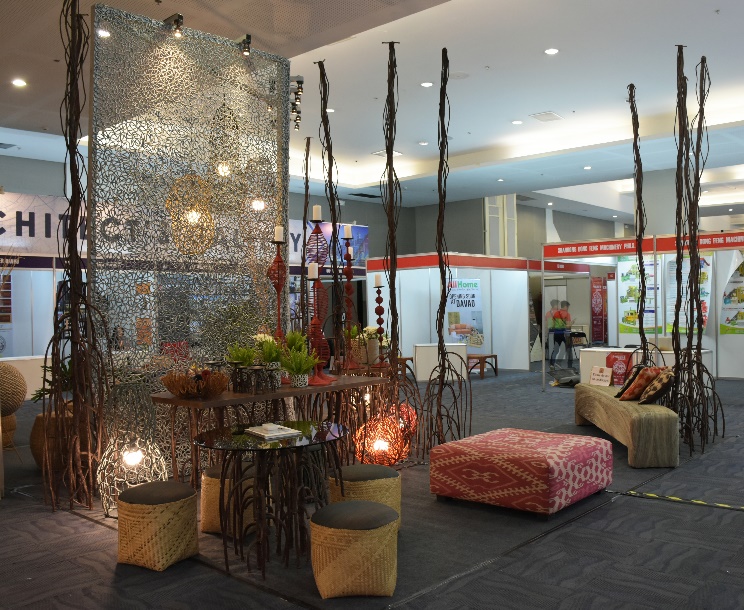 The trade show opened on May 9 until May 12.
TADECO Home is a livelihood development program established for the dependents of the employees of Tagum Agricultural Development Company, Inc. or TADECO, the flagship company of the Anflo Group of Companies engaged in banana production and export.