After swinging our lungs out with their SkySwing and their SkyRider (zipline) and had a surge of adrenaline with their Skycycle, Eden Nature Park and Resort has unleashed another energy-busting attraction with their SkyWheel.
The latest attraction allows guest to take control of a wheel (think hamster running wheels), securely attached on industrial-grade cables at 60 feet above ground. That's not including the fact that the resort is situated at around 3,000 feet above sea level. Before you get acrophobic, just imagine the spectacular view at the top.
"Guests only need to roll the wheel by simply treading and pushing the handle bar forward for a distance of 200 meters (round-trip), which takes about 15 minutes," said Brenda Ocampo, the resort's director of marketing.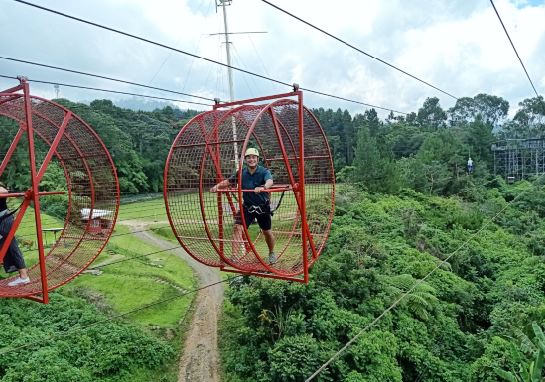 One also needs to weigh, at least, 50 kilograms to have the force and energy to move the wheel.
It's definitely a nail-biting experience, that is, if you can afford to let go of the bars to bite your nail. Once you get the hang of it, probably when you're halfway through the first leg, you'll start to enjoy the view and start taking endless selfies. Trust me.
As safety is always given prime importance, SkyWheel riders are obliged to wear safety gears, such as body harness and helmet, which the resort purchased from France.
"We properly trained our staff and operators to ensure safety and that our guests will enjoy the ride," Engineer Jun Mangahas said.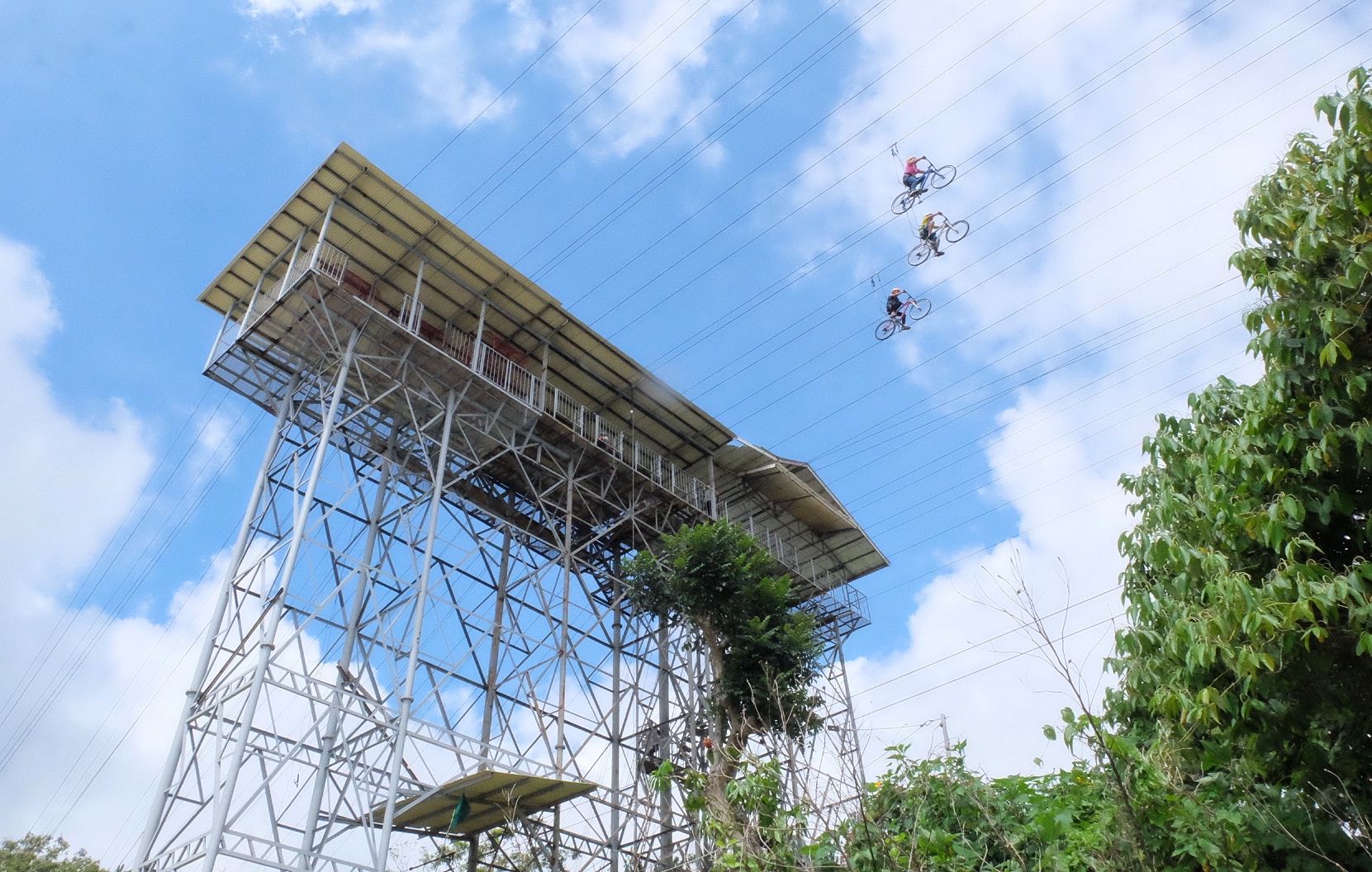 Mangahas also designed the resort's SkyWheel, SkyRider, SkyCycle, SkySwing, and their signature Indiana Jones ride.
"After eco-tourism and agri-tourism, Eden Nature Park is now into adventure tourism to cater to the younger generation," shared Ocampo.
According to Ocampo, every two to three years, the resort  always comes up with something new to offer to their perpetually growing number of visitors.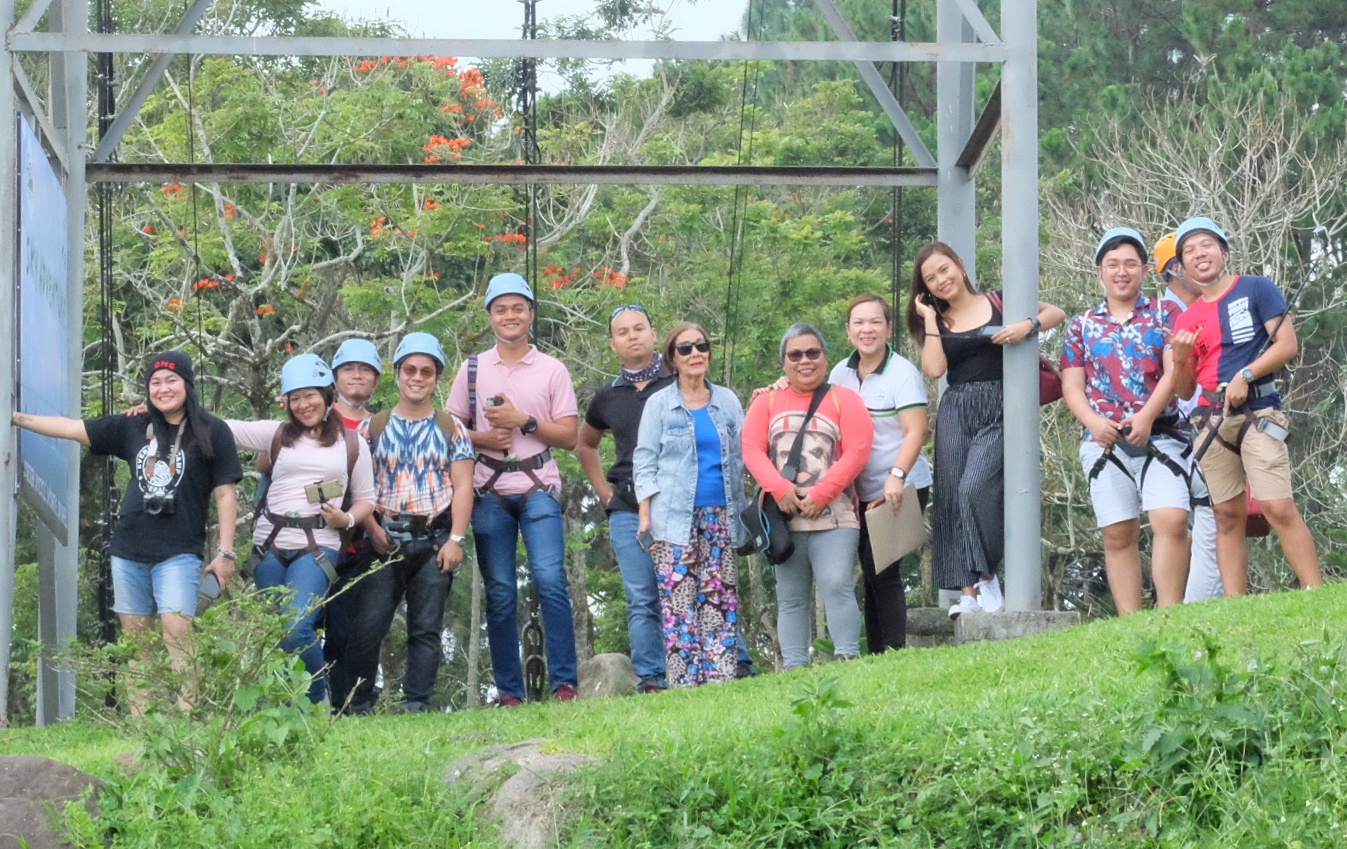 Eden Fields alone, the open area across the main resort where most of its adventure attractions are situated, receives almost 4,500 visitors on weekends, reaching to as high as 5,800 visitors during the peak season (March, April, May, August, and December).
"Eden is a work in progress. We are always on the lookout for better ways to ensure our guests' memorable stay," she said.
The Skywheel is open daily from 1 to 5 p.m. from Monday to Thursday, and 8 a.m. to 5 p.m. from Friday to Sunday.