The newly elected Indigenous Peoples Mandatory Representative (IPMR) can't assume his city council post pending the court decision of the case filed by disqualified representative Bai Cherry Ann Codilla.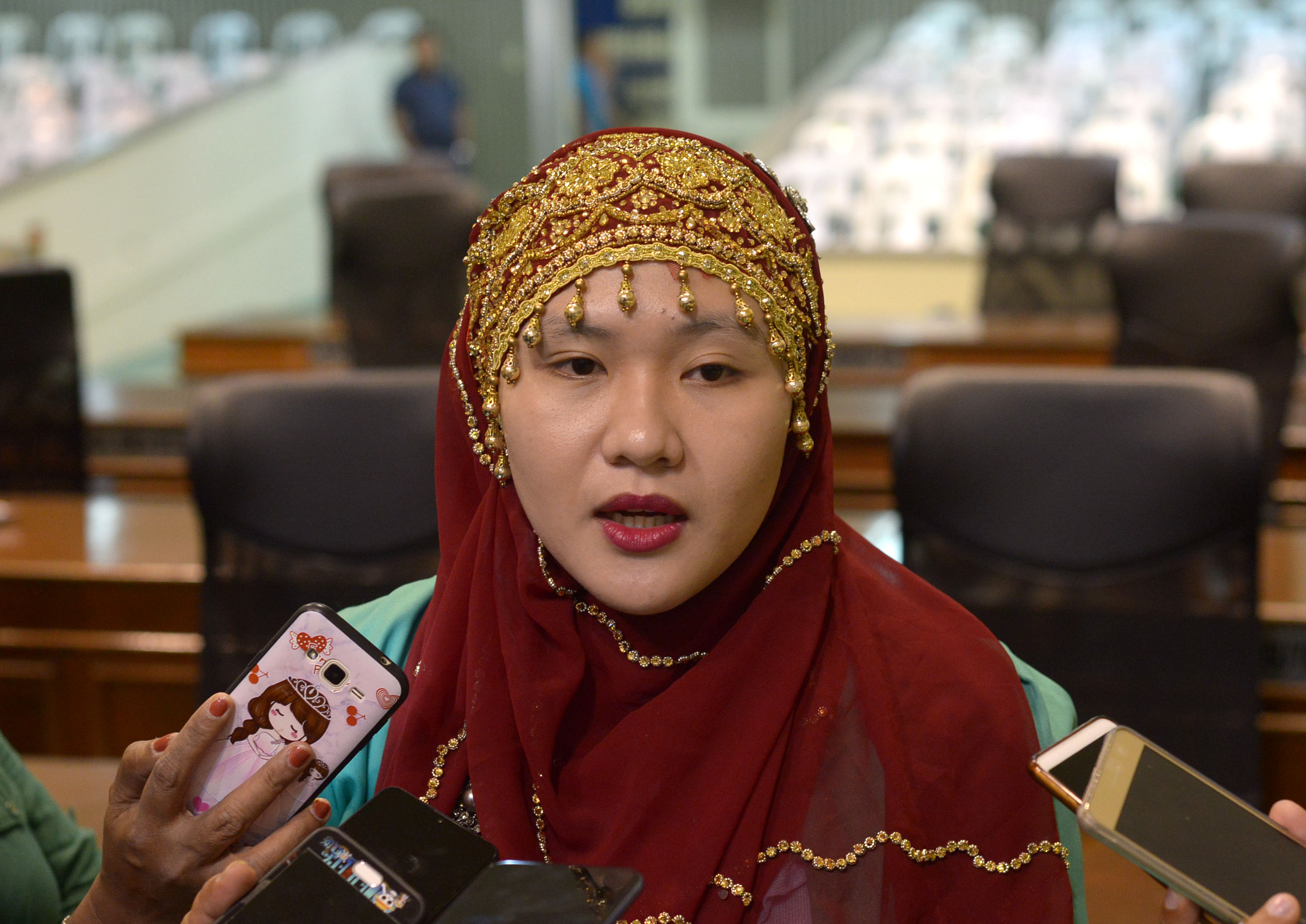 With this, outgoing IPMR Bai Halila Sudagar said she will continue to hold the position via holdover capacity despite the selection of Datu Demetrio Bolo as IPMR last May 23.
"Because of the pending case lodged by Codilla before the court, they are (still) waiting for the final judgement. In the meantime, since there is no resolution yet, I am still the IPMR," Sudagar said.
The National Commission on Indigenous Peoples (NCIP) with the leadership of the Bagobo-Klata tribe conducted the new selection last Thursday. City Hall refused to participate and recognize the selection pending the decision of the court filed by Codilla.
Codilla was initially selected by members of the Bagobo-Klata tribe last year to represent the Lumad groups in the city council for a three-year term.
But the NCIP disqualified Codilla for her alleged lack of genealogical qualification. The government agency claimed the IPMR should have at least 25% tribal blood ancestry, which Codilla allegedly failed to qualify.
After her disqualification, Codilla filed a mandamus case against the NCIP before the Regional Trial Court (RTC).
Sudagar was then directed by the NCIP to continue acting as IPMR in a holdover capacity.
Sudagar said the NCIP-issued holdover certificate ordered her to continue holding the position "as long as there is still no qualified IPMR yet and no new certificate of affirmation issued to the newly selected IPMR."
Initially, Sudagar said the new selection processed was schedule because the court case was already dismissed.
But Codilla, she said, filed an appeal.
"I was told last year that a selection process will push through this year because the case filed before the RTC was already dismissed. I was already prepared to step down. However, according to my source, two days prior to the selection process, the court issued summon to the NCIP to hold the selection process because Codilla filed an appeal," Sudagar explained.
"The newly selected IPMR will have to stand by as we await for the final decision of the court," she added.
Sudagar said Bolo was already informed that he could not be issued with a Certificate of Affirmation yet.
"Had Codilla not filed an appeal, Bolo would be able to seat in the 19th City Council come June 30 when they (new councilors) assume their seats," she said.
Sudagar, a Kagan, said she is very much willing to step down once a legitimate IPMR will be formally be installed.  Sudagar ran as city councilor in the second district in the last election but she lost.
Yesterday, Bolo visited the city council purportedly to meet the city councilors who were set to hold a regular session.
However, the session did not push through due to lack of quorum.