The Davao City Ancillary Service Unit (ASU) warns store owners and homeowners of illegal constructions above canals and drainage systems.
ASU chief Paul Previldo E. Bermejo said they continue to roam around the city to make sure the drainage and open canals are free of any obstructions. The owners will be given a chance to voluntarily take down the structures and vacate the area.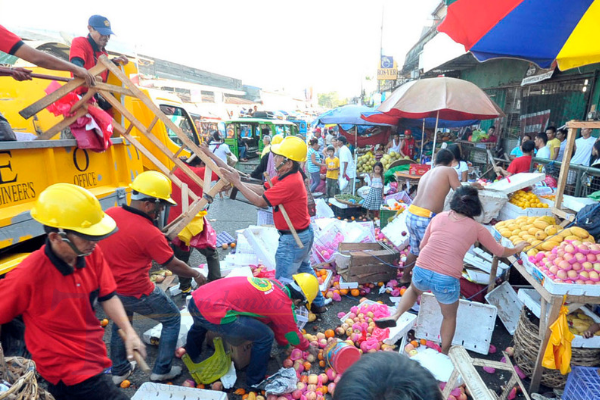 "So if they cannot self-demolish, that's the time we will give them a warning and then we will demolish the store," Bermejo said.
The ASU will coordinate with the City Engineer's Office for the demolition of the structures.
Previously, the ASU conducted an operation to clear all obstructions in the drainage system in Puan and Talomo Proper. They also strictly implemented the city's 1/3-2/3 policy on sidewalks.
In a previous interview, Bermejo said Mayor Sara Duterte mandated them to clear the sidewalks—or stalls within the 100-meter radius from schools and churches–of unauthorized stalls such as STL outlets.
Aside from that, the ASU is also actively mobilizing its "night shift" team consisting of 14 personnel since January to immediately respond to the overflowing of canals.
"Usually the overflowing of canals happens at night during heavy rain. Our night shift team will be there to respond to the public's concerns," he said, adding that they receive at least three nighttime calls for assistance per week.