When Seda Abreeza opened its glass doors in the "crown jewel of Mindanao" on June, 2013, the urban lifestyle hotel then truly captured the undeniable feel of Davao City's progressiveness under the leadership of then Davao City Mayor, Rodrigo Roa Duterte. Seda Abreeza valiantly set a new standard in the City's hotel industry with its modern accommodation, state-of-the-art technology, personal yet unobtrusive service, and still other plus points to assure a traveler's comfortable, convenient and seamless experience throughout his stay in the country's "Land of Promise" being realized.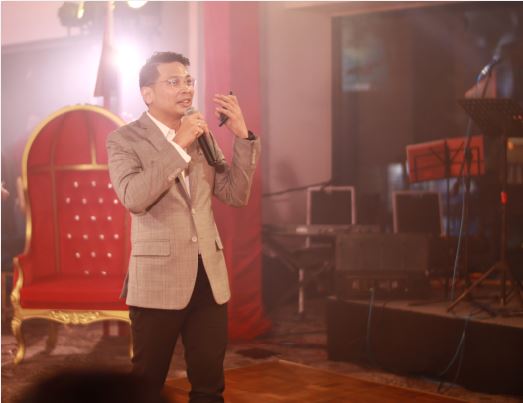 Seda Abreeza is the third in a continuing series of Seda hotels by the Ayala Land Hotels and Resorts Corporation. The hotel is in partnership with the Anflo Group of the Floirendo family of Davao City.
Seda is the Spanish word for "silk." And like the precious "Queen of Fibers," Seda Abreeza may be a small luxury but it is big in the best of traditional hospitality a Filipino has to offer. Like the feeling of silk, Seda Abreeza gives the "best feelings in the world" as the hotel threw a festive night in a 1950s carnival setting for its highly valued guests and partners in the industry last May 22 to celebrate its sixth anniversary. Dubbed as "Spectacular at Six: The Vintage Carnival," the event was a showcase of food, entertainment, and a jovial gathering. Definitely, the event was one of the highlights for the year.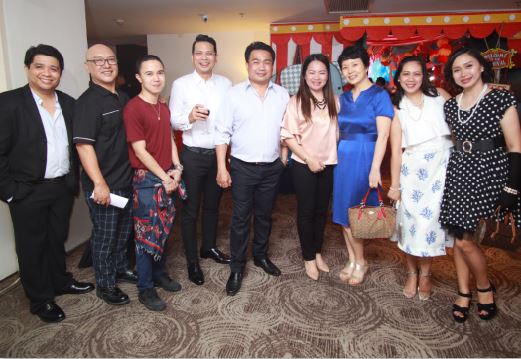 "Six years in Davao, and as the name Seda suggests, we had a seamless and smooth journey being here. We can claim that we have been successful in making our hotel your second home, whether you are in business or merely taking a break with a staycation, because you are all still here celebrating with us. We owe it all to you," said Seda Abreeza's bright and friendly General Manager Ken Kapulong who personally expressed his gratitude and appreciation to all the guests that special night hopping from one table to the other. The Seda Abreeza GM, as usual, looked really cool in his bespoke, well-fitting suit. "The Seda Abreeza team is all excited to spend more years of memorable service and accommodations, exquisite food and stronger partnerships with you all," GM Ken promises.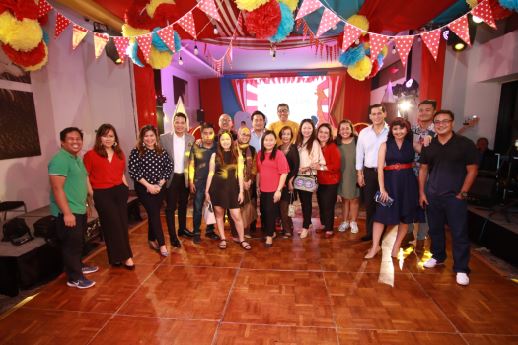 Seda Abreeza's sexennial celebration was made more exciting with circus-inspired production numbers, energetic performances from Arnold Alvarez's SiningTala Dance Company plus live music provided by the Muzicskool's Gap 69 plus Abet Padilla & Rochelle Venutti which had the guests grooving on the dance floor led by no less than GM Ken Kapulong and his Seda Abreeza family. Yes, GM Ken had his hidden talent exposed that evening.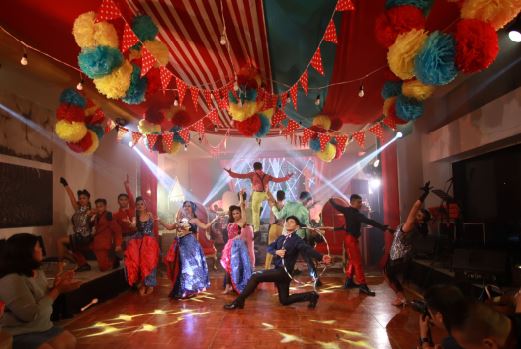 Naturally, Seda Abreeza Exec. Sous Chef Giovanna "Bang" Flores-Sibala was in her element providing nourishment for the guests with Misto's well-loved dishes which included roasted Angus beef short plate, roasted French cut chops, Cajun bourbon chicken wings, shrimp satay with peanut sauce, salmon meatballs with avocado cream, just to mention some. Her desserts of Bailey's coffee chocolate crepe cake, angel cake trifle, pistachio green tea bars with macha frosting, peanut butter chocolate mousse cake, mangomisu, Earl Grey lavender panna cotta and carnival theme cake were just heavenly to sugar-toothed diners like the Puyod sisters and myself, all certified sugar-loving Ilonggos who were well-fed in Sugarlandia once upon a time.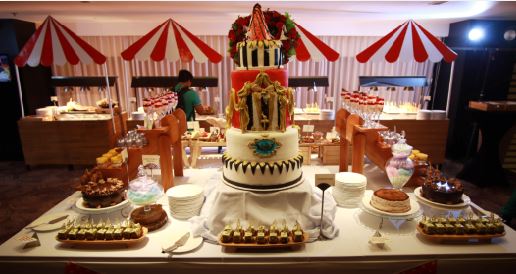 As expected, it was a night of "kodakan" with the lovable selfie queen of Davao City named Cherry B. Al-ag, the beloved one of Vice Mayor Bernie Al-ag. Davao's most popular event and party host, Joey Sy-Domingo, looked lovely as a 50s Shanghai maven in her Stunning Creations gown.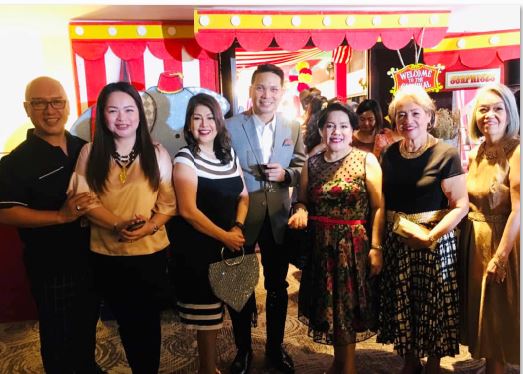 It was truly a night to remember; and I thank Seda Abreeza and GM Ken Kapulong for inviting me. Thank you, Seda Communications Officer, Faith Dimaano, for the pictures used on this page.
May you have more anniversaries to celebrate, Seda Abreeza of Davao City.