When it comes to divergent thinking of creative solutions, Tagum City always comes first to mind. The rise of modern government buildings and public infrastructure coupled with having the vision in addressing possible problems of this bustling city only confirm the Tagumenyos' gift of foresight.
Another team of visionary Tagumenyos is joining the Palm City's economic dynamism as they launch today a new platform that aims to make Tagum a cashless society.
"It all started during my trip to Guangzhou, China three years ago where I first encountered my Chinese friends using WeChat app on their mobile phones in making payments," said TagumPay Network Solutions Corporation chief executive officer Cromwell Bonghanoy.
What made him more baffled was how the same phone, via NFC or near-field communication, a set of communication protocols that enable two electronic devices to establish communication, was able to allow them to use e-bikes and check a product's price, source, and condition in a local 7-11.
"It got me thinking if we, in the Philippines, are left behind in this kind of technology," he said.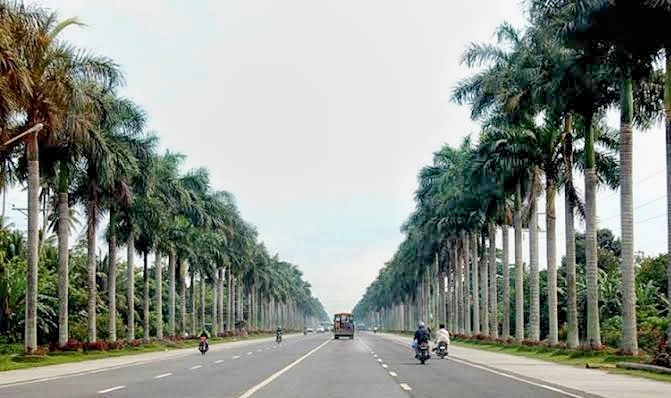 The idea began to arouse him that he started to discuss possibilities with a friend who's abreast with building financial technology ecosystem and popped the thought of doing something similar for Tagum.
After less than six months of brainstorming, they finally came up with TagumPay, a localized digital payment and payroll system, that's also a virtual ATM and e-wallet.
"We came up with TagumPay not only because this system is proudly homegrown but also "tagumpay" (success) is a powerful and inspiring word to us Filipinos," disclosed the CEO.
Today, May 27, marks the launch of their mobile application, which can be downloaded for free in Google Play, and the opening of their business center at the Central Warehouse building in Briz District, Tagum City. A TagumPay office will also open at Bonifacio Global City in Taguig City.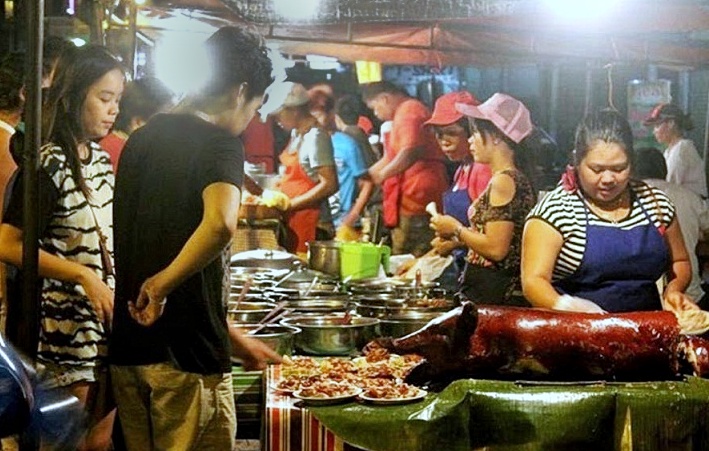 "We want to properly introduce our product to the market and push to educate potential subscribers about our mobile app's uses and functionalities. A month from now, we will integrate the app with CTBC Bank (he is currently negotiating with other partner banks and utilities) and issue cash card to our subscribers," disclosed Bonghanoy.
The physical Visa-powered cash card, when activated, will function as ATM card and debit card for purchases even outside the country.
Meanwhile, the business center will be a venue for loading cash to the subscribers' accounts. As soon as they initiate the integration of fund transfers, subscribers can use the mobile app for payment of utilities, insurance, and even tuition fees. Subscribers will also be able to make fund transfers themselves digitally by just scanning one's unique QR code. This takes away the added expenses for commuting and burden of queueing.
"We will also encourage our SMEs to use TagumPay in their business. We will test pilot this in our night market where vendors can use the e-wallet for selling and for customers for payment. This affords them the convenience of not having to look for loose change. It also allows both to receive payment or change down to the last centavo. TagumPay will also help prevent pilferage and theft since everything's done digitally, " he explained.
Sale or transaction history can be then viewed via ATM, through bank partners and even in the mobile app itself.
"We envision this to be the most affordable e-wallet with very minimal charges per transaction", assured the young entrepreneur.
According to Bonghanoy, the bigger challenge now is in convincing people to download their app and to create a need. "Maybe it's high time to motivate them to download mobile apps that can help our economy."
They initially aimed for 5,000 subscribers a month, but with their latest projection, especially with the response they received from social media, they could raise as many as 20,000 or more for the first phase alone.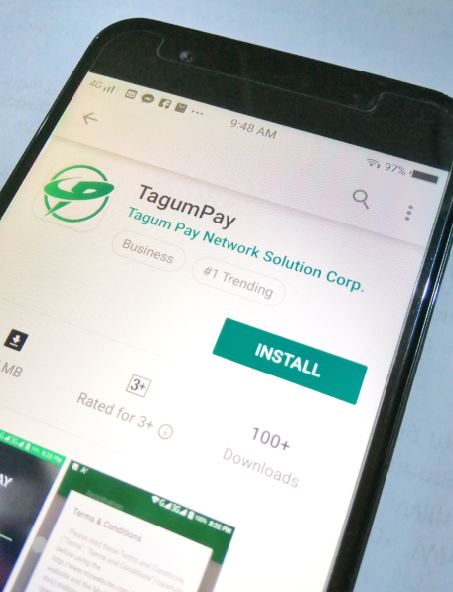 "That's how excited we are in introducing this new platform. We are confident that our cashless transactions are secure, convenient, and transparent, especially that we're working with Bangko Sentral ng Pilipinas and Securities and Exchange Commission -regulated institutions, " he said.
TagumPay's groundbreaking initiative will certainly help foster Tagum's economic growth and give it a sense of identity and pride as they chart a path towards making the city a digital metropolis. They're certainly not reinventing the wheel, just making it roll smoother, faster and more cost-efficient.
COO Dr. Asterio Ramiscal and Chairman King Paul Bryan Auditor join Bonghanoy in this digital endeavor.