The University of Mindanao topped the Licensure Examination for Teachers (LET) once again as results were released by the Professional Regulation Commission last Saturday.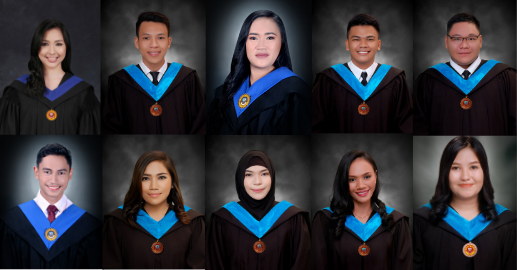 Honey Grace Baclayo scored the first spot in the Secondary Education category with a score of 93.40%. Other Top 10 placers from UM are Joseph Pre Enero (second place with 92.80%), Jezzel Rabe (third spot with 92.60%), Christian Baway (fifth place with 91.80%), Janreve Odango (sixth spot with 91.60%), and Emerson Silutan (eighth place with 91.20%).
For the Elementary Education category, UM has Emily Ligue in the top second spot with a score of 93%, Steffie Lamalan at the fifth spot with 92%, Butchick Refulle at the seventh spot with 91.60% and Estella Alicante at the eighth place with 91.40%.
Their feat has enabled the UM to rank a score of 93.48% rating for first time takers of the Secondary Education category, compared to the national average passing rate of only 39.36%. First time takers in the Elementary Education category meanwhile ranked 78.50% compared to the national average passing rate of 49.10%.
It is also worth noting that the Top 10 spots in the March 2019 LET is mostly occupied by students coming from schools in Mindanao.