Proclamation of winning candidates, post – election rallies, lost candidates seeking recounts, and elected candidates preparing for their take over, are just some of the scenarios after the May 13 elections.
More of this is the public calling out candidates for immediate removal of their campaign materials displayed ubiquitously along the streets, establishments even in school premises. During clean-up drives, tons of posters and tarpaulins have been recovered which surely adds to the plastic pollution of the city.
These wastes are neither biodegradable nor combustible which is why an environmental group, Ecowaste Coalition, has warned the public of the harmful effects on the environment and the potential toxic chemicals these wastes contain.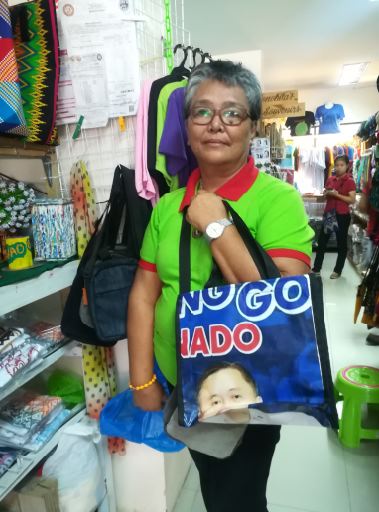 Plastic products normally take a thousand year to properly decompose and burning them can only triple its threat to the environment. The best way to deal with this dilemma is to resort to recycling.
The Toril Kalambuan Association has been recycling wastes since 2012, turning scraps into something useful and profitable. Elena Mabano, head of the association and a 2017 Lunhaw Awardee said she's been collecting recyclable wastes for years. Most people look at them as nothing but waste but Mabano explained that trash from the recent elections, referring to the posters and tarpaulins, is apple to her eyes.
"After election, there are a lot of tarpaulins. I am sewing them into bags," she said adding that there are people and candidates who donate the collected tarpaulins to the association.
With the knowledge she gained from various trainings she have attended especially during the incubation period of the Magnegosyo 'Ta Day, a livelihood program for women initiated by Mayor Sara Duterte, she is now an expert in turning garbage into handicraft items, a skill she imparted to her members and other women.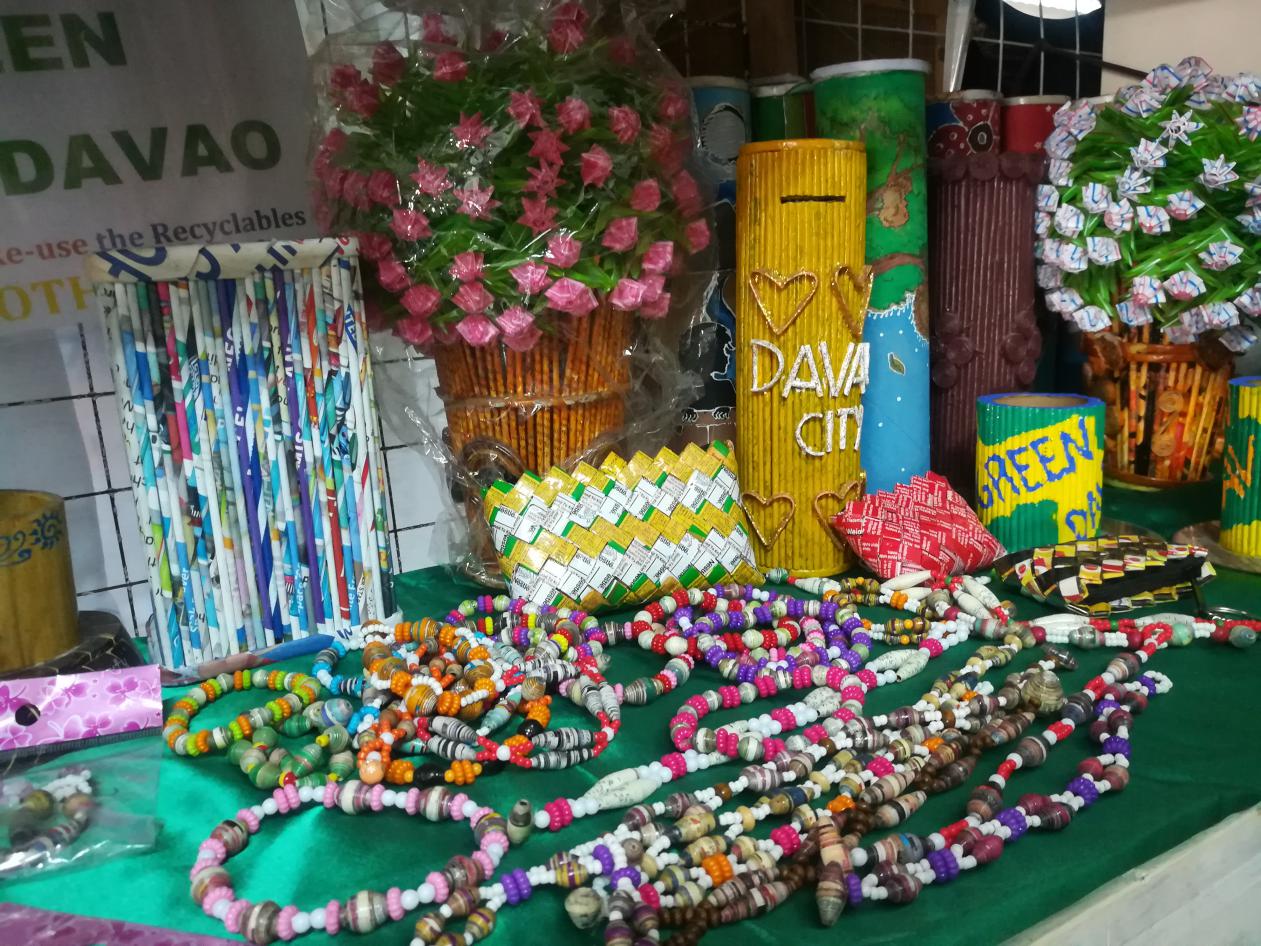 The prices of her latest product, the bags made from election materials which she described as "pampalengke lang" ranges from P50 to P100. She said she can produce at least 15 bags a day depending on the available resources. Her products can be found in Pasalubong Center, Ecoland terminal and the Davao International Airport. She is also selling other handmade accessories and other valuable products.
She admitted that the income from selling their crafts is not enough to support a family which is why the members of the association come and go "but because of the mission of our association to support the solid waste management program of the government, I always try hard to maintain it".
"Sometimes, I give my income to them because I am hopeful that in the long run, all of this will be appreciated. As what I have seen, there should be someone who will give importance in recycling wastes, if (there is) none, our environment will suffer," Mabano said.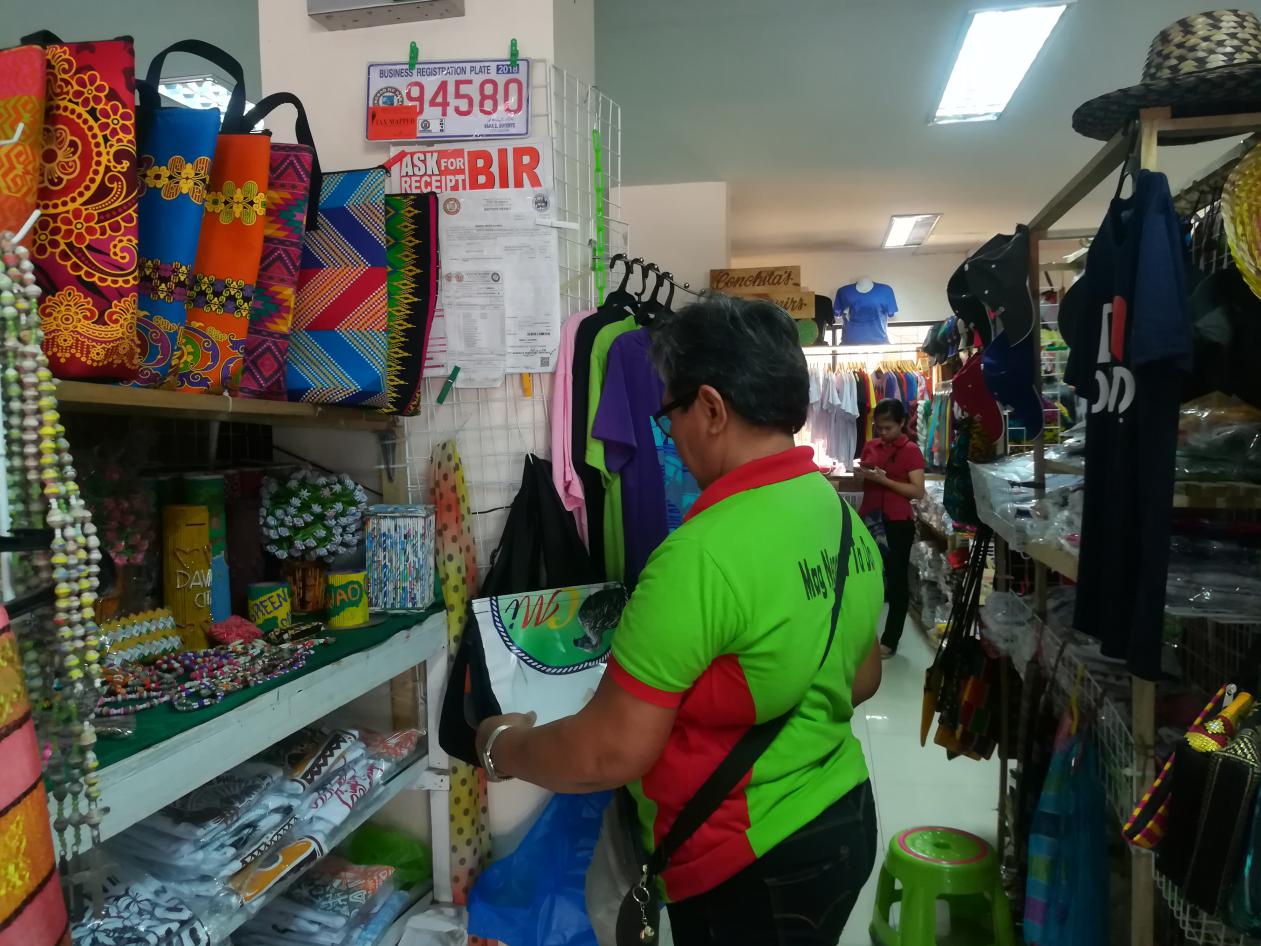 Mabano is currently active in providing free training to high school students wherein the income from their outputs will go to their own pockets. She said she is planning to expand her productivity area in her home in Toril to cater to more students who are willing to learn the skill.
It takes a lot of effort to reduce the garbage but as Mabano explained, it takes a great passion to actually act on it.