With all the challenges she has hurdled over the past four years, finally holding a diploma in Education is a hope fulfilled not only for Melody Adjiari, the first Badjao who finished a degree, but also to the entire coastal community of Seaside 2, Brgy. Matina Aplaya, here.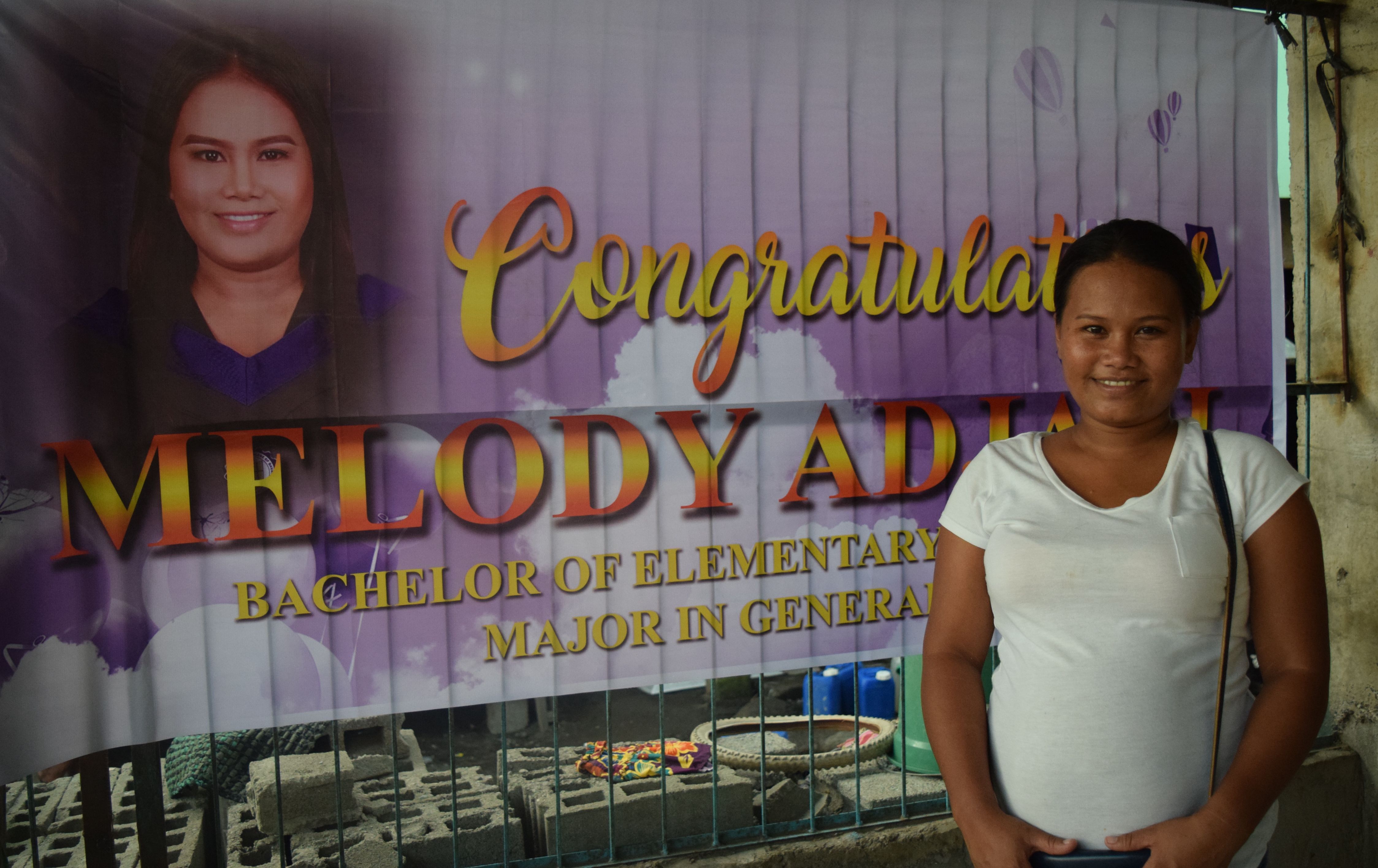 This is a testament that no matter the odds, persevering to break the cycle of want and discrimination is possible.
From the beginning, going to school as a young girl was difficult for Melody as she was bullied without let-up by her classmates. She said she used to come home crying but her parents always told her to go back the following day and to study harder.
"Some of them (kids) ran after me and taunted me by saying 'Badjao, badjao' to my face. My classmates were quite cruel and never for one day did they make me forget that I was different from them, that I was sort of inferior," she said.
She said in High School, her classmates were not as bad because discrimination was not very well tolerated by teachers. But she still occasionally gets to be at the end of a bad joke. It was at the Daniel R. Aguinaldo National High School when she began thinking of finishing school and working abroad to help her family.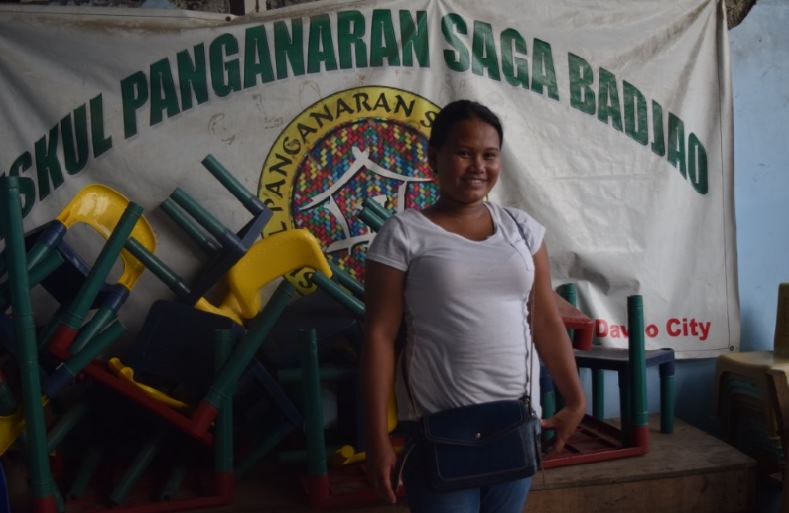 The eldest child of couple Pastor Edjie and Lolita, Melody said she went to college when she was 26 years old, after giving birth to two kids.
"I married quite late at 19 years old. Following our practice, it was an arranged marriage to a Badjao from Sta. Cruz, Davao del Sur," she said.
Badjaos marry as early as 14 years old so Melody said she was considered old when she made a family with husband Goldam Turani.
In 2015, Angely Chi, an artist and social activist had a project in the community and as Melody's father, Pastor Edjie, was the leader, they talked about the possibility of her continuing studies at the John Paul II College as scholar. At first, she planned on taking up a tech-voc education on Caregiving so that she can find a job outside the country but her father dissuaded her, saying that he did not want Melody to return in a box.
Melody enrolled June of that year, preferring to go to school on weekends so that she can still take care of her young kids and help augment the family's income. She said her mother Lolita is a barangay healthworker and she assists by doing the documentation work and in following up health cases in the community.
In College, Melody found her classmates to be kind and never felt discriminated. She faced a lot of difficulty in fulfilling the school requirements but she trudged on, focusing on her dream to change her life and show the community that anyone can get an education even if they feel they are in society's margins.
Her mother Lolita, used to be the only one in the community who finished Grade 6. Most of the Badjaos do not go to school or drop out before finishing grade school due to many factors, among them the lack of parents' interest in sending their children to school, the bullying and discrimination the children experience in school and the lack of birth certificates which is a necessary requirement of the Department of Education.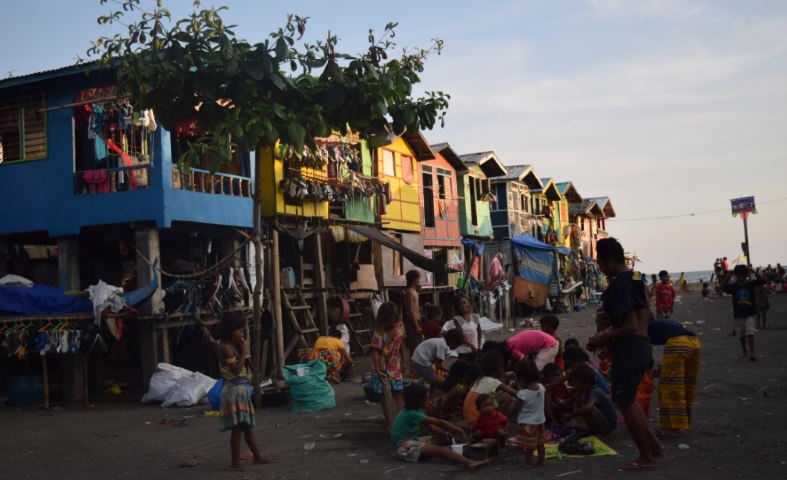 In this Badjao community they call Canaan, there are about 150 families living close to the sea where they get their food and income. The community is well organized, its inception as an association supported by the late Councilor Leo Avila. The row houses are multi colored and kept clean, with a pre-school inside the premises of the gated community. Most of the Badjao women sell ukay-ukay (pre-loved) clothes and shoes as their livelihood.
Melody said there is one other Badjao in college, Jonathan Erales, taking up Education major in English. She said this will hopefully be the beginning of a new hope for her people who, for the longest time, have been left in the margins of development. She is the Badjao community's gem, and there will be more like her to light up this community's existence.