As the country celebrates National Heritage Month this May, Ayala Malls Abreeza and the Davao Fashion Design Council join forces for a common goal: to bring to the fore fashion artistry and enterprise that are rooted in the region's rich cultural identity.
Fashion Weekend Davao (FWD), the region's premier fashion and design platform, makes its return to Ayala Malls Abreeza's Activity Center on May 24 to 26. Launched in 2016 by Ayala Malls Abreeza and the Davao Fashion Design Council, this year's installment is more ambitious than the last as it gathers the region's traditional and contemporary designers, makers, artisans, and creative entrepreneurs in one cultural convergence. As a catalyst for innovation and creative enterprise, FWD seeks to recognize the value of diversity in crafting Mindanao's distinct local-global design identity.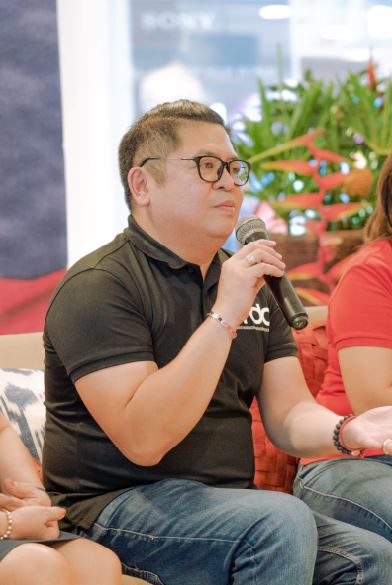 This year's edition of FWD kicks off with its opening salvo, Tambayayong Dabawenyo: Annual Convergence of Traditional and Contemporary Arts, Design, and Performances on May 24 at 4 p.m. This signature event of the Department of Tourism's Visit Davao Summer Festival weaves fashion, music, dance, and theatre performances across a plethora of ethnic-modern opus by contemporary and indigenous music artists from all over the Davao Region. Also taking center stage in this cultural celebration is authentic tribal garb as worn by muses from 11 tribal communities, as well as indigenous-inspired ready-to-wear garments by Stellar: Mindanao Heritage Fashion Designers Competition 2016 winner Wilson Limon.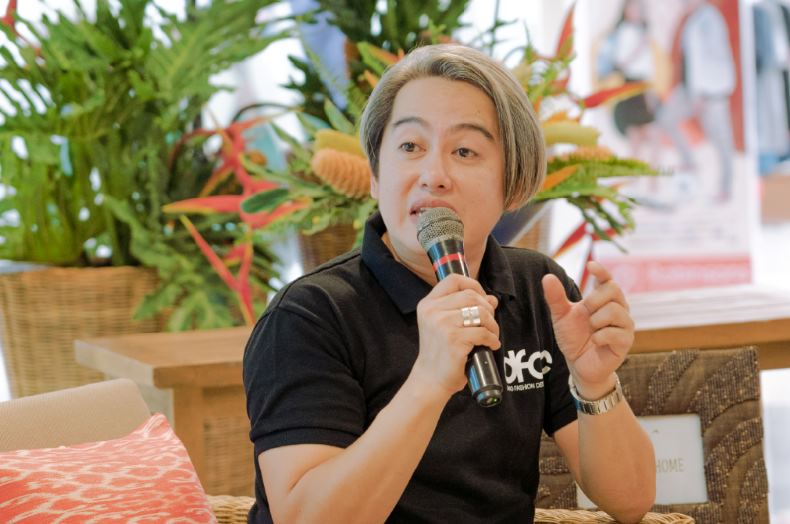 FWD 2019's main highlight takes place on May 25, 4 p.m. with the second edition of Stellar: Mindanao Heritage Fashion Designers Competition. Besides vying for the grand prize of P100,000 in start-up capital, the participating up-and-coming Mindanaoan designers take part in heritage fashion design ideation and business incubation, which will encourage them to create harmonious partnerships with traditional and emerging communities in building their enterprises.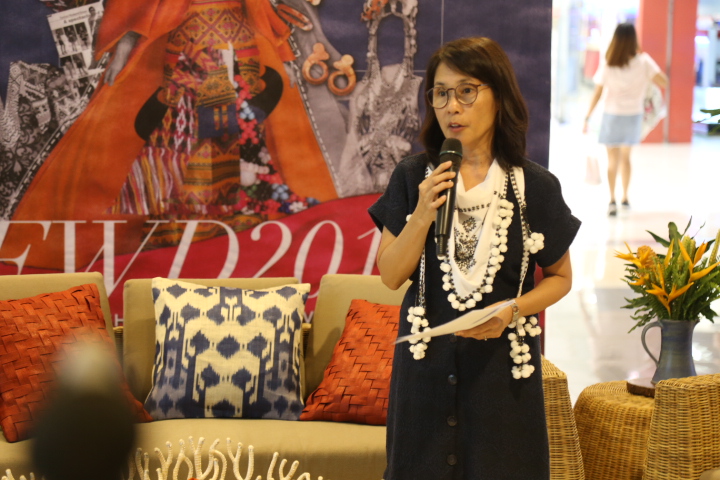 Other FWD 2019 component events that further fuse fashion and heritage are A: Artisan Fashion Market and Crafts Buffet – Weekend Market for Artisanal Fashion Products from Indigenous Communities in Davao Region on May 26, Heritage Fashion Commune: Live Interactive Showcase of the Region's Indigenous High Arts on May 24-26, Gama | Gawa: Vignette of Award-winning Davao Fashion Design and Designers on May 24-26, and FASHION+ Co-Lab: Curated Pop-up Stores Featuring Davao's IP Community-collaborated Fashion Brands on May 24-26.
Ayala Malls Abreeza and the Davao Fashion Design Council have welcomed a powerhouse of collaborators for such an ambitious undertaking. These include as co-operators the National Commission for Culture and the Arts, the Department of Tourism, the Visit Davao Summer Festival, and the Department of Trade & Industry. The local government units of Davao City, Davao del Sur, Davao del Norte, Davao Oriental, Davao Occidental, and Compostela Valley also take part in the project. Curating partners consist of the Philippine Women's College of Davao's Artisanal Heritage Studies & Creative Enterprise Center, the Creative Innovators Programme of the British Council, and the Commission on Higher Education's Institutional Development & Innovation Grants. Also pledging its support is creative industry partner Mindanao Trade Expo Foundation Inc.
Photo credits: Ambo Mesias/Abreeza