The Davao Police Regional Office is investigating whether the families inside the UCCP Haran are being held against their will.
This, after 31 people reportedly escaped the compound on May 18 by climbing over the fence. They are now back with their families in Kapalong, Davao del Norte.
Meanwhile, left-leaning group, Pasaka, claimed that the "escape" was a mere publicity stunt.
Speaking in yesterday's AFP-PNP press briefing held at The Royal Mandaya Hotel, Maj. Jason Baria, the spokesperson of PRO XI, said the police are looking at violations on human trafficking, IPRA law, serious illegal detention, and violation of RA 7610 (Child Abuse Law).
"The discussion was not limited to the Haran 31 but all other incidents involving UCCP haran," Baria said.
He said the investigators will interview the 31 Lumad who escaped to give significant information. One of the priorities right now is to identify the leaders inside the UCCP Haran, Baria said.
Baria said there are 21 children and 10 adults rescued last Saturday.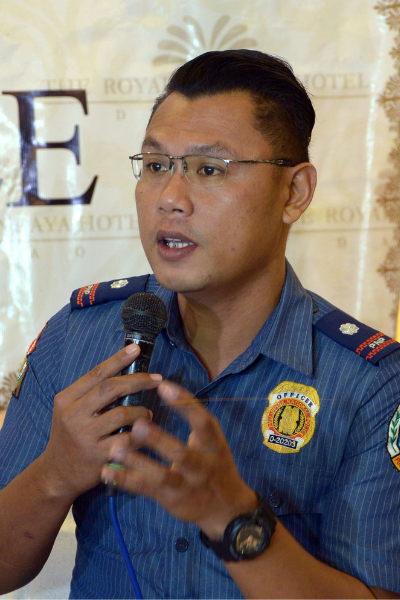 Capt. Jerry Lamosao, spokesperson of 10th Infantry Division, said that the Lumads inside the compound came from Davao del Norte, North Cotabato, Davao del sur, Arakan Valley, and Kitaotao, Bukidnon. However, a large majority of the population has come from Davao del Norte, particularly Talaingod.
"But their numbers mostly came from Davao del Norte," Lamosao said.
"It's the decision of the Lumad that they believed in the propaganda that their ancestral domain is already owned by the investors," Lamosao said.
The officer said they received reports that the families inside the compound are forced to stay even if they really want to go back home. Meanwhile, he said some groups continue to convince the Lumads in the hinterland communities to go stay in Haran.
"That was based on the previous revelations from those who already escaped from the inside, " he added.
In its Facebook page, the Pasaka, a group composed of Lumad, claimed that plainclothes soldiers accompanied Datu Basing Balanban, Dol-om Tumagsa, Jovelyn Tiklunay—who were described as members of the Alamara—to force some families to leave the compound.
"Even if we want to go home, we are alarmed at how the Alamara, the military, and the state are forcing us to do so," the group said in a statement.
"Even if we want to return to our communities, would there be peace if the Alamara and the military will continue to harass us? This is the very reason why we evacuated from our communities."