Forty-five passengers and four crew members were rescued by the coast guard when their motorized outrigger boat sank near the Sta. Ana wharf Sunday morning.
In a phone interview, Lt. Commander George Maganto, the commander of Coast Guard Station Davao, said the chartered banca, Sam Christopher, was departing the wharf for island hopping around 7:55 a.m.
"However, during its maneuver from the Sta. Ana pier, its propeller (got entangled) with the rope underneath," he said, adding that the crew didn't notice it right away because the rope was tethered to a sinker.
He said the banca was approximately 150 meters away from the pier when it sank.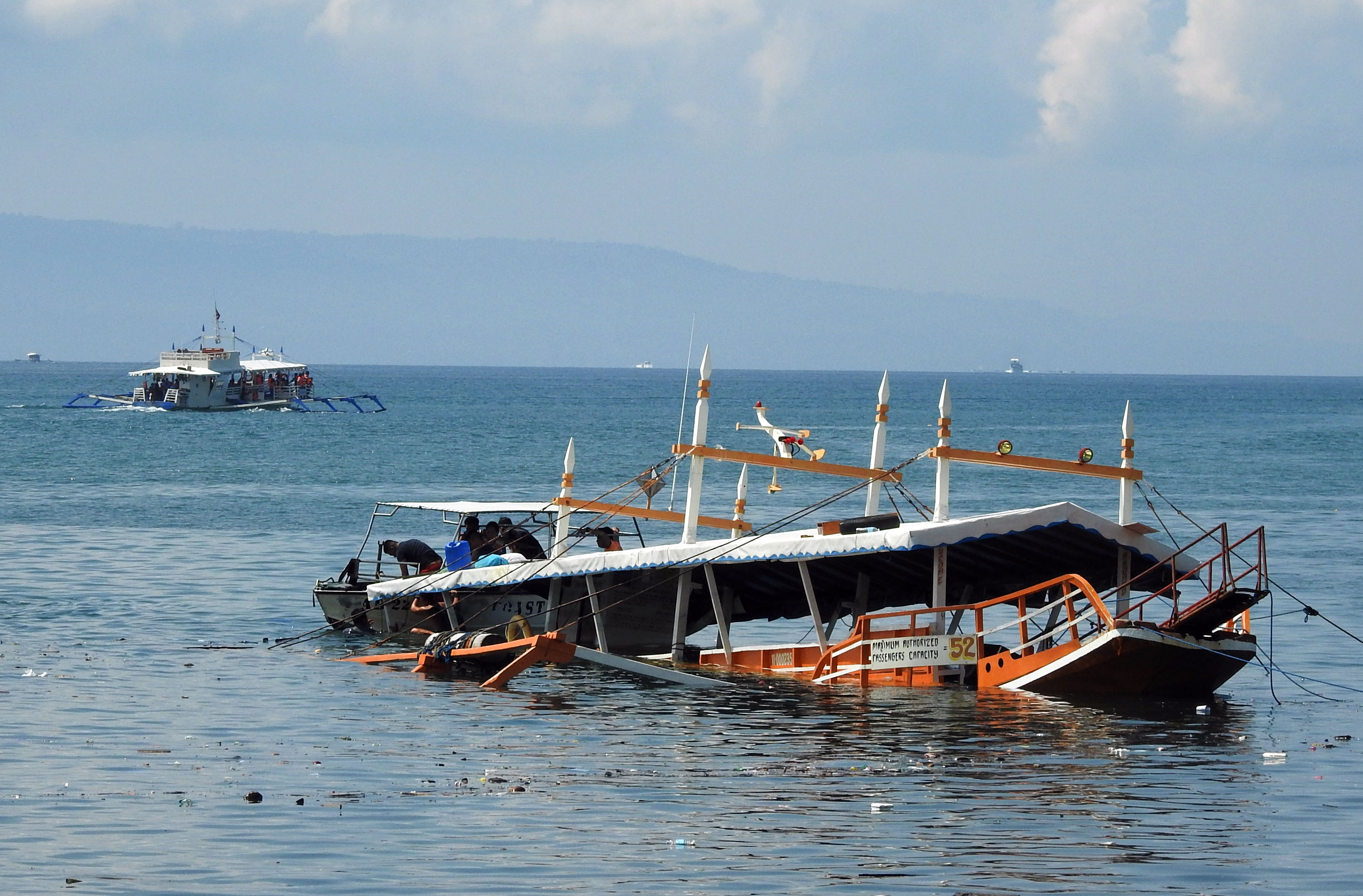 "The tension between the propeler and the rope caused a hole underneath the banca and that was where the water came in resulting in the banca slowly submerging," Maganto added.
Immediately, personnel of the Coast Guard Station Davao responded to the area, together with the Central 911, Task Force Davao, Maritime Group, and personnel from Bureau of Fire.
"They immediately came over so we rescued them," he said.
Maganto said there were 10 children out of the 45 passengers on board the motorized outrigger. But he clarified that the vessel wasn't overloaded because its capacity was 56.
"They were not overloaded," he added. "All 45 passengers were rescued and there was no one reported missing."
He also said the passengers were all wearing their life vests, which helped save their lives. There were some who sustained minor injuries but they were immediately treated by the medical team of the Central 911 and Coast Guard.
For now, Coast Guard personnel are still conducting underwater search to retrieve some belongings of the passengers.
Maganto said the Coast Guard will work with Marina to investigate the actual cause of the incident to make sure it doesn't happen again in the future.
Motor bancas are being inspected annually by the Marina to ensure they are sea worthy. The Coast Guard, meanwhile, will make sure that all the passengers are wearing their life vests before the vessels would be allowed to sail.
For now, the situation in the area is back to normal.
"Some passengers who went Island hopping still continued to do so, there were no delayed trips since the weather is good, no big waves and it's not windy, the sea is good," he said. "What happened earlier was unexpected."