First, the bad news. The whole process of raising cattle and poultry – from fertilizing grain for feeds to raising cows, pigs and chicken to shipping milk, meat and eggs – is considered an intensive ecological endeavor that produces 15%  of all human-generated greenhouse gasses.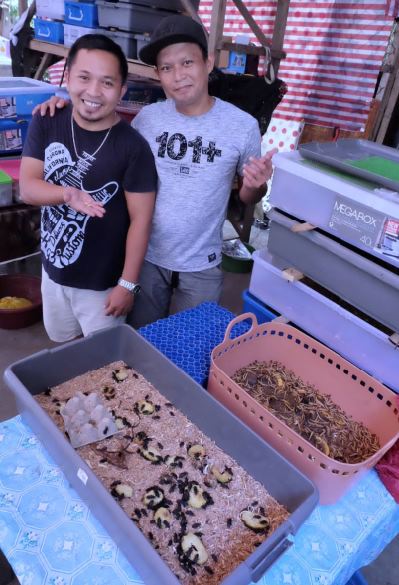 The good news: switching to a more plant-based diet as an aide to reduce harmful emissions can still keep our needed animal protein on the menu. And guess what, your flowerhorn meal might soon replace livestock and do the work.
This is what inspired cousins Neal Echavia Sarabia, 40, and Alexis Dahan Echavia, 39, in their start-up venture."After my 5-year contract in Busan, Korea ended, I told my former co-workers that I want to invest my earnings in setting up an indoor farm. When they asked me what I want to raise, I replied 'worms', and they all just laughed," shared Neal.
Superworm is actually the larval stage of the darkling beetle (Zophobas morio). They're not really worms but insects undergoing a metamorphic stage.
After seeing and learning how superworms were grown and consumed like regular food (freeze-dried and canned with kimchi) in Korea and in other parts of the world, their reaction failed to dishearten the former OFW. Instead, he got his cousin Alex on board to partner with him in raising what people only knew then as fishfood in their family's property in downtown Toril.
To start off their venture, they easily  sourced out 2,000 worms from a pet shop but struggled to learn on how to cultivate them.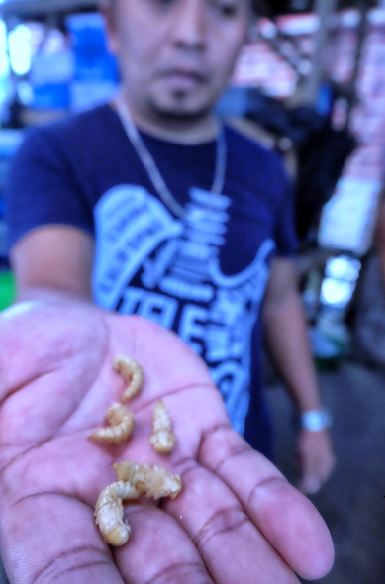 "Nobody wanted to help us or give us information, so we just experimented. Starting from scratch wasn't easy and it didn't come cheap either," Alex said.
There was a time when they didn't know that the vegetables they fed to their worms had pesticides. It nearly wiped out their entire superworm farm. Placing them in overcrowded containers also suffocated a number of them.
"One time, we received an order for 1,000 packs of our deep fried superworms, which we call 'chichaworm' (sold at PhP25 a pack), but we cooked it the wrong way. We had to throw everything to the garbage," said Neal.
Until, finally, they got the recipe right. Now, marketing them was a different story.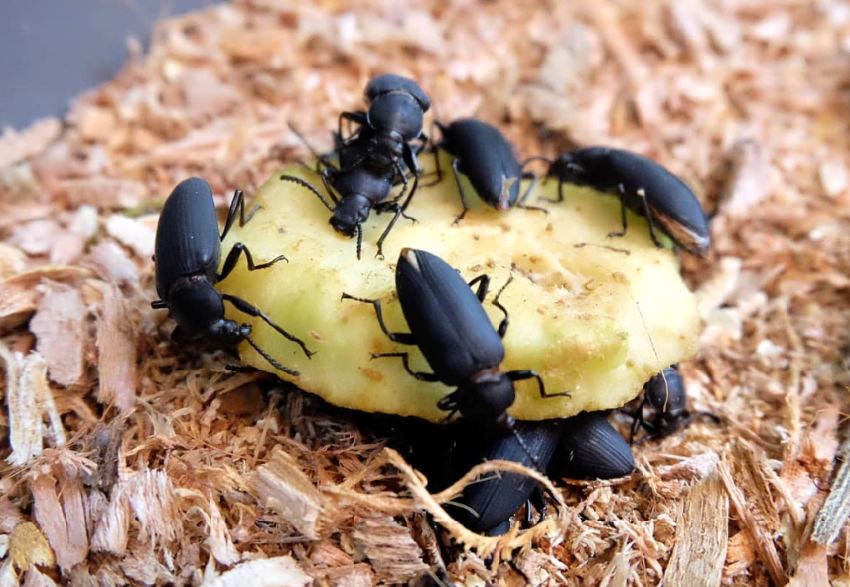 "Since they are consumed best as 'pulutan' (bar chow), we vend them to bars in downtown Davao but there were no takers even if they haven't even tasted our product," disclosed Alex.
To describe its taste, it's just like eating a tasty deep fried shrimp. Or peanuts sauteed with garlic. Something that's actually suited to the Filipino palate.
Then one day, a friend from Japan ordered some, took video of the himself eating the crunchy superworms, and the next thing they knew, more orders started to pour in.
"We now have resellers in Manila, Pampanga ane Bulacan. They discovered our product on Facebook. Hopefully, we can convince more Dabawenyos to enjoy them as wellx especially that we're the only one doing this in Mindanao," said Neal. Not bad for business that only started last September 11, 2018.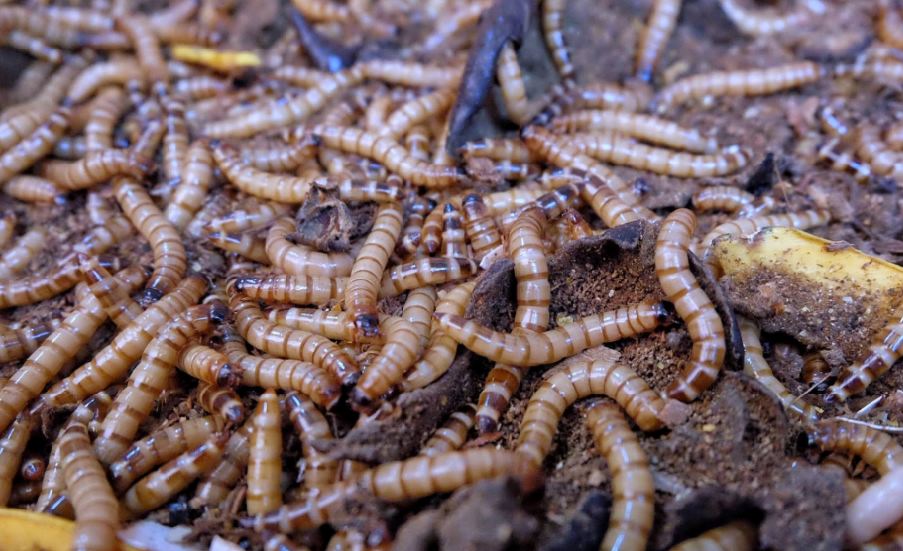 Health wise, superworms are rich sources of protein, calcium and amino acids. Aside from having no allergens, it also appears that they pass on the beta carotene and fiber from the fruits and vegetables that they feed on.
For the environment, superworms do not produce earth-warming methane and only have minute manure, which is far less than the standard livestock yield.
"They're even healthier if you eat them raw. It has milky texture similar to tamilok (shipworm), kuhol (snail) or shellfish. But it's better if we sell them fried so people will feel less icky about it," shared Alex.
"Education and awareness take time but it's better to start educating the kids since they're the future generation," added Neal.
Their superworm chichaworm comes in salted and spicy flavors. Check out their Facebook page at E & S Organic, Exotic Chichacorns.