Two drivers of utility vehicles were tested positive in the surprise drug test in yesterday's Oplan Harabas conducted by the Philippine Drug Enforcement Agency XI (PDEA) in three areas of the city.
PDEA officials refused to reveal the names of the two suspected drug users – a jeepney driver and a passenger van driver.
Atty. Benh Joseph Tesiorna, PDEA XI assistant regional director, said they conducted the random drug testing to 116 tricycle drivers at Agdao public market, 36 van drivers at Gaisano Mall terminal and 61 jeepney drivers in Bankerohan area.
PDEA XI Director Antonio Rivera said Oplan Narabas is a "harm reduction program" initiated by PDEA Director General Aaron Aquino to ensure that those who are in transport sectors are free from the influence of illegal drugs while they are at work.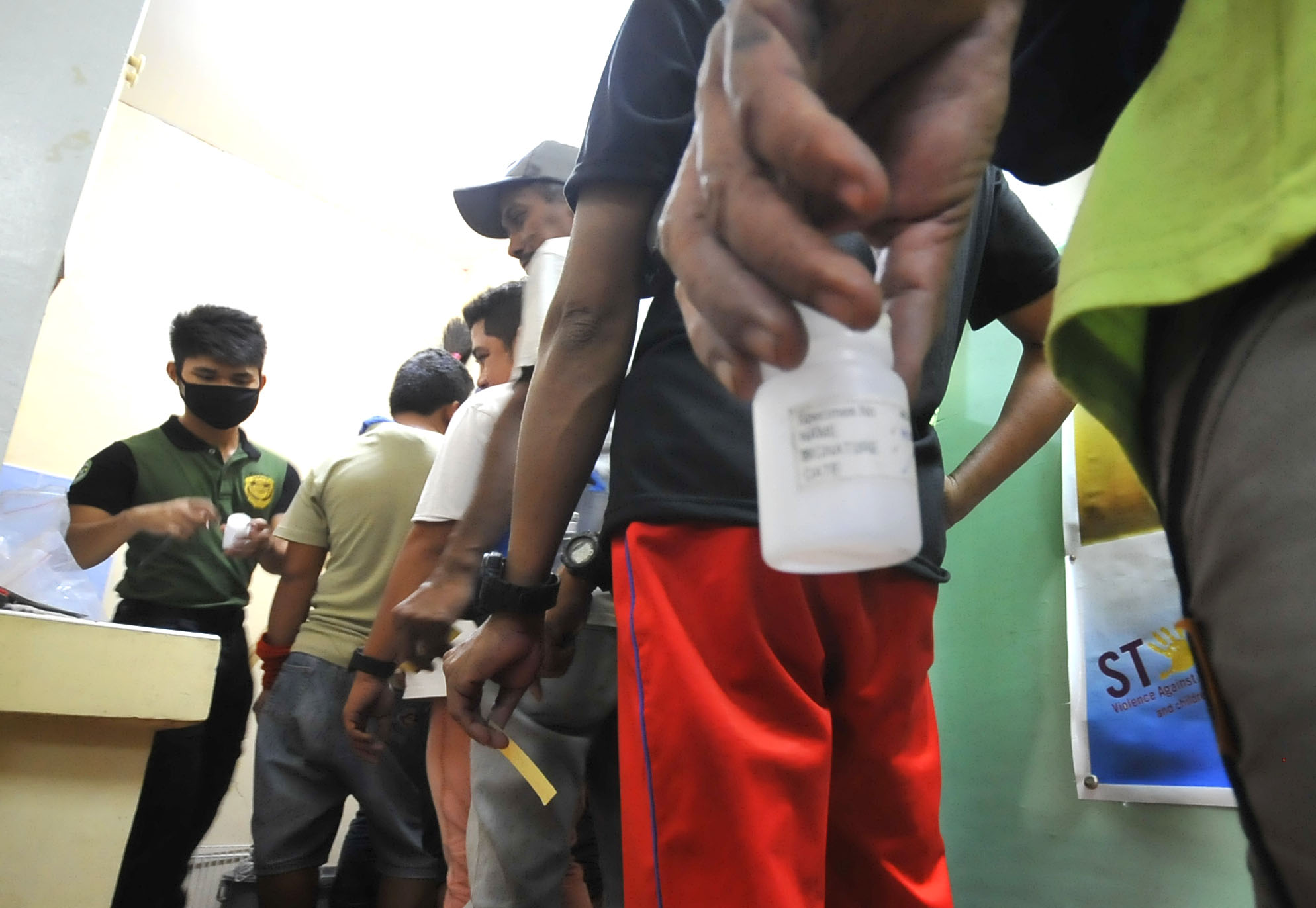 These include drivers of bus, taxi, van, and even tricycle.
"This is nationwide and simultaneous activities," Rivera said. "This is part of one-whole nation approach on our fight or war against illegal drugs."
Rivera said intervention will be given to those who are found positive as they will probably undergo community-based rehabilitation program (CBRAP).
"Their driver's licenses are temporarily held by LTO (Land Transportation Office) to be released if they have already undergone CBRAP," he added.
The operation was conducted in pursuant to Section 84 of Republic Act 9165 (Comprehensive Dangerous Drugs Act 2002), Section 15 of Republic Act 10586 and the Dangerous Drugs Board Regulation No. 2, Series of 2004.
Other agencies joining the PDEA and the LTO in the operation include Land Transportation Franchise and Regulatory Board XI, Regional Highway Patrol Group XI, Davao City Police Office and City Transport and Traffic Management Office.
Last month, four bus drivers and four bus assistants were also found positive for illegal drug use during a surprise drug test conducted at the Davao City Overland Transport Terminal (DCOTT) in Barangay 76-A as part of the government's Oplan Huli Week.
In March, three taxi drivers tested positive in the Oplan Harabas conducted by the authorities at the Davao International Airport.