In its unrelenting determination to "preserve our very own Filipino culinary traditions in a celebration of Filipino flavors and admiration for the skillful hands behind each delicious dish, the Department of Tourism XI headed by the its indefatigable Director, Tanya Rabat-Tan, in cooperation with the National Commission for Culture and the Arts (NCAA) and the Department of Agriculture represented by Direcor RD Onate and Secretary Emmanuel F. Pinol, presented the "Buwan ng Kalutong Pilipino" at the Waterfront Insular Hotel-Davao last April 30 at 6:00 p.m.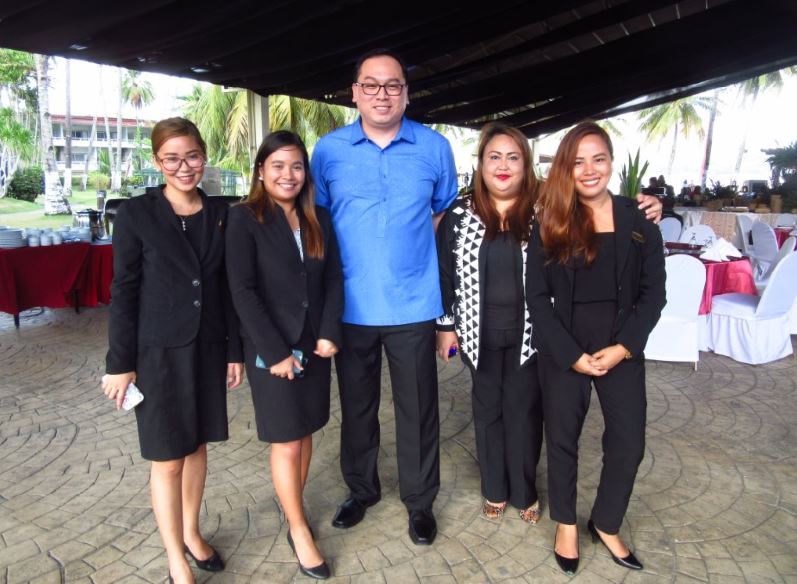 The well-attended culinary event had the participation of such establishments as the Seda Abreeza Hotel, Waterfront Insular Hotel, Dusit Thani D2, Marco Polo Davao, Lao Integrated Farms, Joji Ilagan-Bian's I-CHEF, Consul Mary Ann Maceda-Montemayor's Villa Margarita, Gatchi Gatchalian's Saging Republic, Hijo Resort, and culinary representatives from Davao del Sur, Davao Occidental, and Davao Oriental.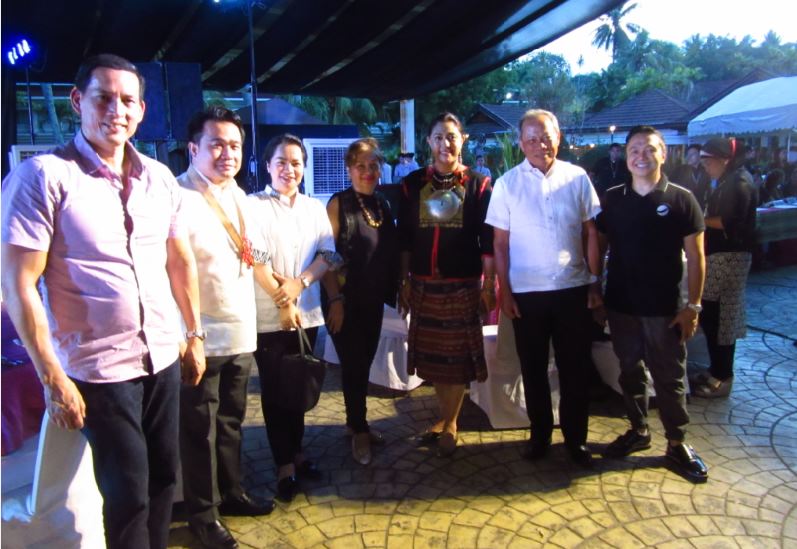 In attendance were Department of Agriculture Secretary Emmanuel Pinol, Vice Mayor & Madam Bernie Al-ag (representing Mayor Sara Duterte-Carpio), Chinese Consul General & Madam Li Lin, Japanese Consul General Yoshiaki Miwa, Indonesian Consul Endali Rachmi Yuliarti, Hungarian Consul Mary Ann Maceda-Montemayor, Cong. Mylene Garcia-Albano, and representatives of National Government Agencies, local government units, tourism associations, media representatives, among so many others.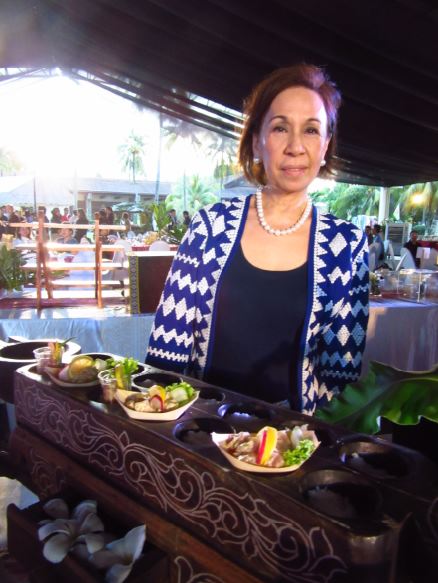 In Mayor Sara Duterte-Carpio's speech read by Vice Mayor Bernie Al-ag, she mentioned, "It is always exciting to taste foreign delicacies but there's nothing like Lutong Pinoy which is a constant in the palate of every Filipino…With this initiative pursuant to Presidential Proclamation No. 469 of 2018 declaring the month of April of every year as 'Buwan ng Kalutong Pilipino,' or 'Filipino Food Month,' may there be great appreciation of our culinary traditions from this generation and beyond.  With how Filipino chefs are gaining popularity among foreign countries today and how renowned international chefs are likewise indulging in Filipino food, we believe that Lutong Pinoy is more than seasoned to be savored by the rest of the globe—from our savory adobo and crispy lechon to our sisig and sinigang from our halo-halo to our decadent chocolates…Thus, let the aroma and flavours of the best Filipino delicacies satisfy your senses."
"The Philippine culinary tradition is recognized as an integral part of the Filipino cultural heritage.  It may be used to highlight a nation's character and foster national pride and sense of belonging. This culinary food fest hopes to bring focus and interest on Mindanao's rich food and culture, its unique cuisine, similarities and differences among the provinces and regions," said  DOT Regional Director XI Tanya Rabat-Tan in her speech.
Hungarian Consul Mary Ann Maceda-Montemayor, a certified chef herself who owns and manages the Villa Margarita Catering service, presented the Davao Wow Kinilaw, a staple appetizer of Davao.  Davao Wow Kinilaw though incorporated salted eggs on the Malasugue fish seasoned with vinegar, lime and lemon to give it a richer and distinct flavor.  Waterfront Insular Hotel's Exec. Chef Nino Ante dished out Pastil (a Muslim dish that is said to have originated in Maguindano and has gained popularity throughout the other parts of Mindanao); Sayur Nangka (chicken, goat meat, beef, mutton or seafood cooked in a spicy curry-like sauce commonly found in Southeast Asia); and Beef Kulma (succulent beef curry with coconut milk, lemon juice and lemon grass).  Marco Polo Davao's Exec. Chef Alex Destriza offered the guests his Piyaren Udang of grilled prawns on a tumeric-flavored yellow rice.  Lao Integrated Farms served its Native Chicken Adobo.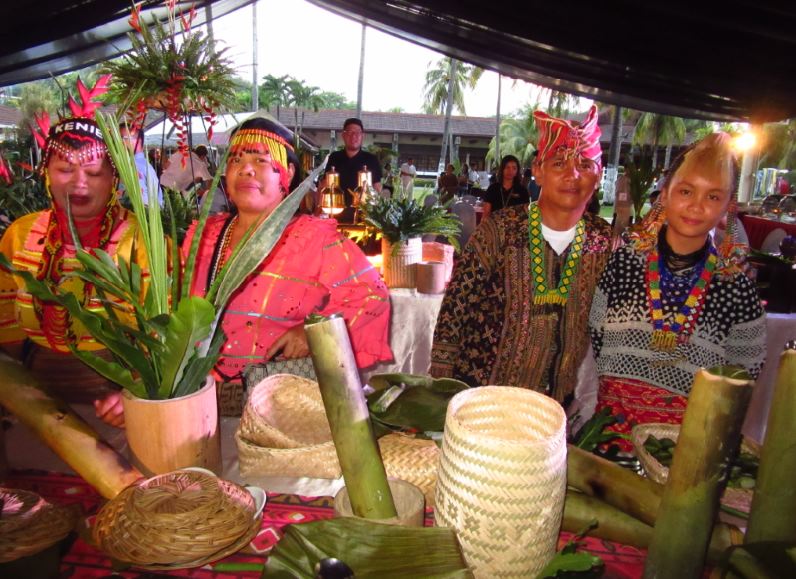 Joji Ilagan-Bian's I-CHEF, on the other hand, had Marang Puff and Flourless Davao Chocolate Cake for dessert.  In addition, Seda Abreeza's Exec. Chef Bang Flores-Sibala offered Durian Panna Cotta and Mangosteen Peanut Butter Bars.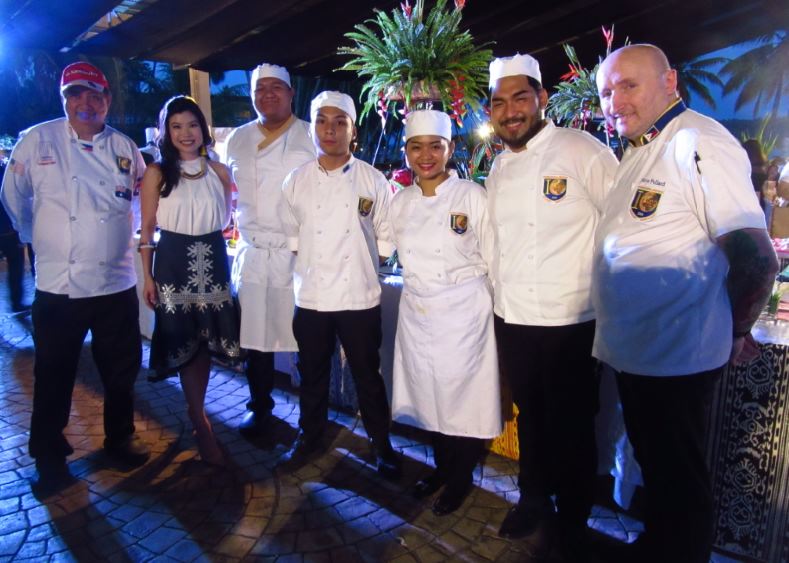 My congratulations to DOT Region XI Director Tanya Rabat-Tan for a job well done.  Mabuhay and Lutong Pilipino!