The LTS Retail Specialists Inc., the supermarket arm of the Lim-owned New City Commercial Corp. (NCCC), is targeting to use banana leaves in packaging all the vegetables in its 22 supermarkets, information from the company said.
Although there is no timetable for the complete rollout of the "Go Green" project yet as it is in the pilot stage, John Senia, manager of Helen's Farm, the plan is to use banana leaves in all its supermarkets as part of its advocacy.
"(This is) part of our advocacy to use eco-friend materials," said Senia, whose farm, which is part of the NCCC group, supplies some of the vegetables to the supermarkets as well as the banana leaves that are being used to wrap these vegetables.
Senia said the advocacy started when the homegrown company started the advocacy by using paper trays for its eggs. This was followed by the piloting of the use of banana leaves in
"It (the project) also reduces our cost by not buying plastic packaging," he added as the project coincided with the international campaign to reduce the use of plastic materials.
Senia added that based on the estimate of the company, its farms in Calinan in the city and in Panabo City in Davao del Norte can supply the demand for the use of banana leaves as wrapper of vegetables in the supermarkets.
"We have ample banana plants," he said, adding that it has also started gathering some organic farmers of the city "to help us out with the supply and demand (of banana leaves).
In late March, the holding company announced its takeover of the nine-hectare Victoria Plaza Mall, the first mall that opened in the city in 1993.
Sharlene Faye A. Lim, NCCC Malls president, said during the takeover program that her company will set up a mixed-use project in the property which will have residential, commercial and office components.
Lim added that the company will also retain, but spruce up, the mall which also has its own supermarket component.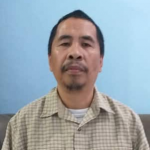 Managing Editor at Mindanao Times