Indeed, many women love the idea of "that amazing 1960's vintage dress," not to fail to mention the fantastic sounds of the 1960's.  "I like looking back at the 1960's, whenever I can help it, because my happiest memories of my childhood are all tied up with my loving parents, Federico and Marcela Puyod," so revealed Architect Sylvia Marcela Puyod-Rieta, the lucky number seven of 10 children of the Ilonggo Puyod couple. So, Sylvia cordially invited her family and close friends to attend her 60th happy birthday celebration in the 60's fashion held at the reception room of the Seda Abreeza Hotel last May 10 at 6:30 p.m.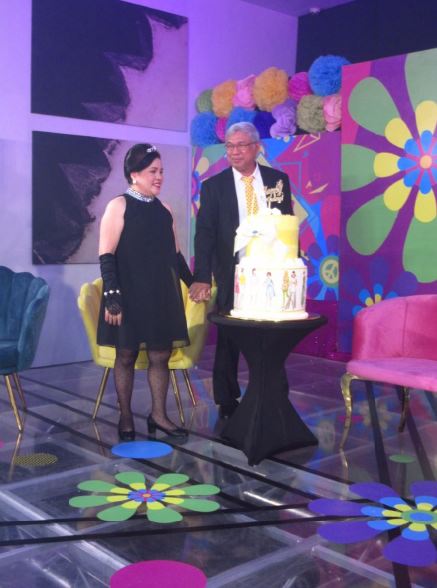 "It would have been easier if my husband, Rene, and I just left for a trip abroad to celebrate.  But I find it more meaningful at this point in my life to have a more memorable celebration of precious relationships with family and friends who have touched my life and have helped me become who and what I am today." For indeed, Sylvia's celebration was a flashback to the happy days of yesteryears with the able help of Davao's numero uno event planner, Annie Paz Lim.  Annie, perhaps, is the only one who could handle and translate Sylvia's Obsessive- Compulsive ways when it comes to lifestyle.
In jubilant attendance were Sylvia's siblings namely Myrna, Dayday, Bing, B-yen, Jojo, Sonya, Jackie and Mao who helped their beloved sister welcome guests from the Gawad Kalinga group; Philippine Womens College of Davao Batches 66, 67, 68, 70, 75, 77 and 78; to Sylvias relatives, nieces, nephews and grandchildren, and special friends.
It was Msgr. Paul Cuison, the Spiritual Director of the Archdiocesan Council of the Lay Apostolate and Integrated Movements who heads the Archdiocese, who quieted the excited guests to pray and sing with him the popular spiritual song, "In His time."  After which, the Happy Birthday Song was sang by everybody to Sylvia who made her grand entrance dressed as an Audrey Hepburn look-a-like going for Breakfast at Tiffany's.  Sylvia immediately blew the candles on her beautifully made birthday cake by Annie Pie Bakeshop.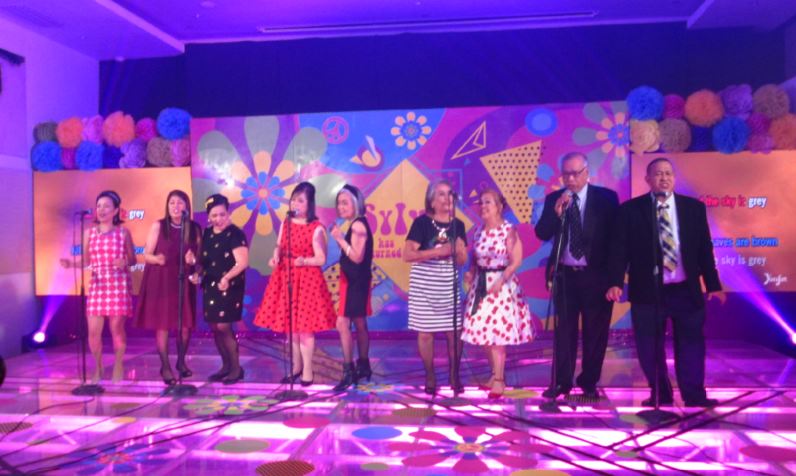 Dinner followed with Seda Exec. Chef Giovanna "Bang" Flores-Sibala serving Heirloom Tomato Salad, Cream of Mushroom with Truffle Oil, Crispy Pork Belly with Hoisin Sauce, Roasted Chicken with 40 cloves of Garlic, Grilled Fish Malasugue in Lemon-Basil Sauce, Calamari Fritti with Garlic Mayo, and Pasta Putanesca.  For dessert, Chef Bang impressed the guests with her White Chocolate Cherry Cheesecake and Pistachio Sans Rival.  Indeed, it was a sumptuous dinner any food-loving Ilongga host would be proud of.
Like in any Puyod party, there was a musical programme prepared to entertain the guests.  But this time, about 80% of the guests were the performers.  Yes, the GK ladies and gentlemen; Puyod nephews, nieces and grandchildren; the Puyod siblings; PWC batches 75,76 and 78; among others still, mightily performed their best like it was the greatest performance of their lives in honor of their dear Sylvia.  They all rocked that night with hit songs of yesteryears interpreted with much feelings.  And how the ladies grooved reminding me of Helen Gamboa during her Bang Shang A Lang days.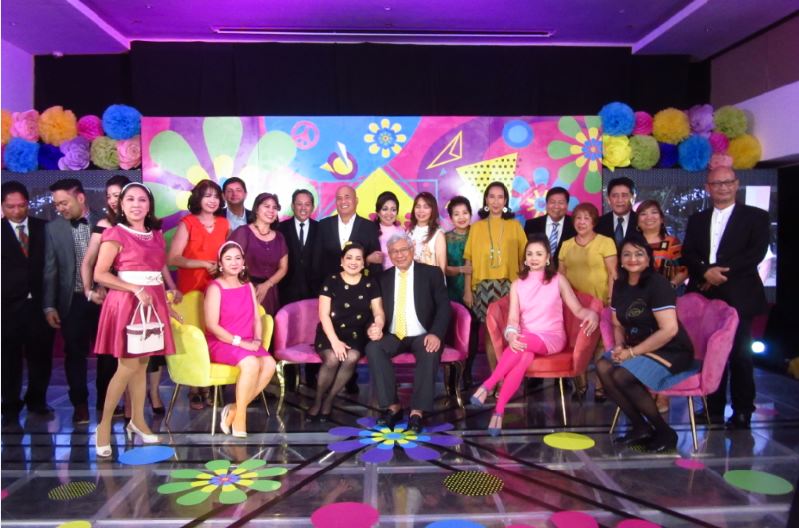 Saving the best for last was dear sister Sonya Puyod-Guerlein's surprise tribute to their beloved Sylvia.  Sonya told the guests that it was Sylvia who really brought out the best in their Mommy dearest which made possible their Mommy's fulfilled long life despite the many accidents she had encountered.  The sibblings acknowledge the fact that Sylvia was their mom's favorite and devoted daughter who always took the time, no matter how tired she was, to pray with her daily while she was with them.  "Sylvia would take Mommy to the Divine Mercy to attend mass as part of Sylvia's plan to prepare Mommy's soul for eternal life.  Mommy was Sylvia's baby and mother…Sylvia played a great part in Mommy's life; and now that Mommy celebrates her first Mother's Day in heaven, it would be very nice to share Mommy's beautiful lessons she taught us through Sylvia's self-less devotion in caring for our Mother.  This is my way of honoring Sylvia on her birthday because Mommy will always be a big part of her life."  A sentimentally made video was then shown which brought tears to Sylvia.  It was like we were celebrating Mother's Day that very night as well.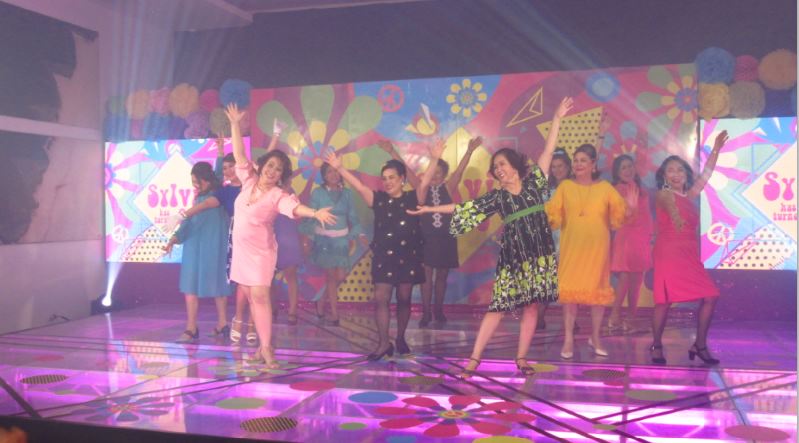 "God the Father, His Son, Jesus Christ, the Holy Spirit & our Blessed Mother have played a very significant role in my life.  Through the years, They have been with me in all my happiness, tears and fears.  As I share Them with you, I ask for Their special favors, too.  That They bless and protect you, and grant you love, peace and joy that is true.  Thank you for making my birthday special," Sylvia heartfully told her dear guests.  Indeed, Sylvia Marcela Puyod-Rieta has touched so many lives, including mine, that you sincerely pray and hope that she will have more celebrations of life to come her way.  Wishing you a truly Happy Birthday, dearest Sylvia, with lots of love.