In the three political districts of the city, the second district has the most number of candidates–a total of 22–vying for just eight positions in the City Council.
It's a tough landscape as most candidates have already established their names in the barangay, some serving as chairs or council members.
Some may be unfamiliar faces but they carry a family name that has a long association in politics. Some candidates are chosen successors of their outgoing family members who already paved way for them in terms of name recall and patronage.
Three days before the 2019 general election, let us check the candidates who are seeking to represent the second district in the city council.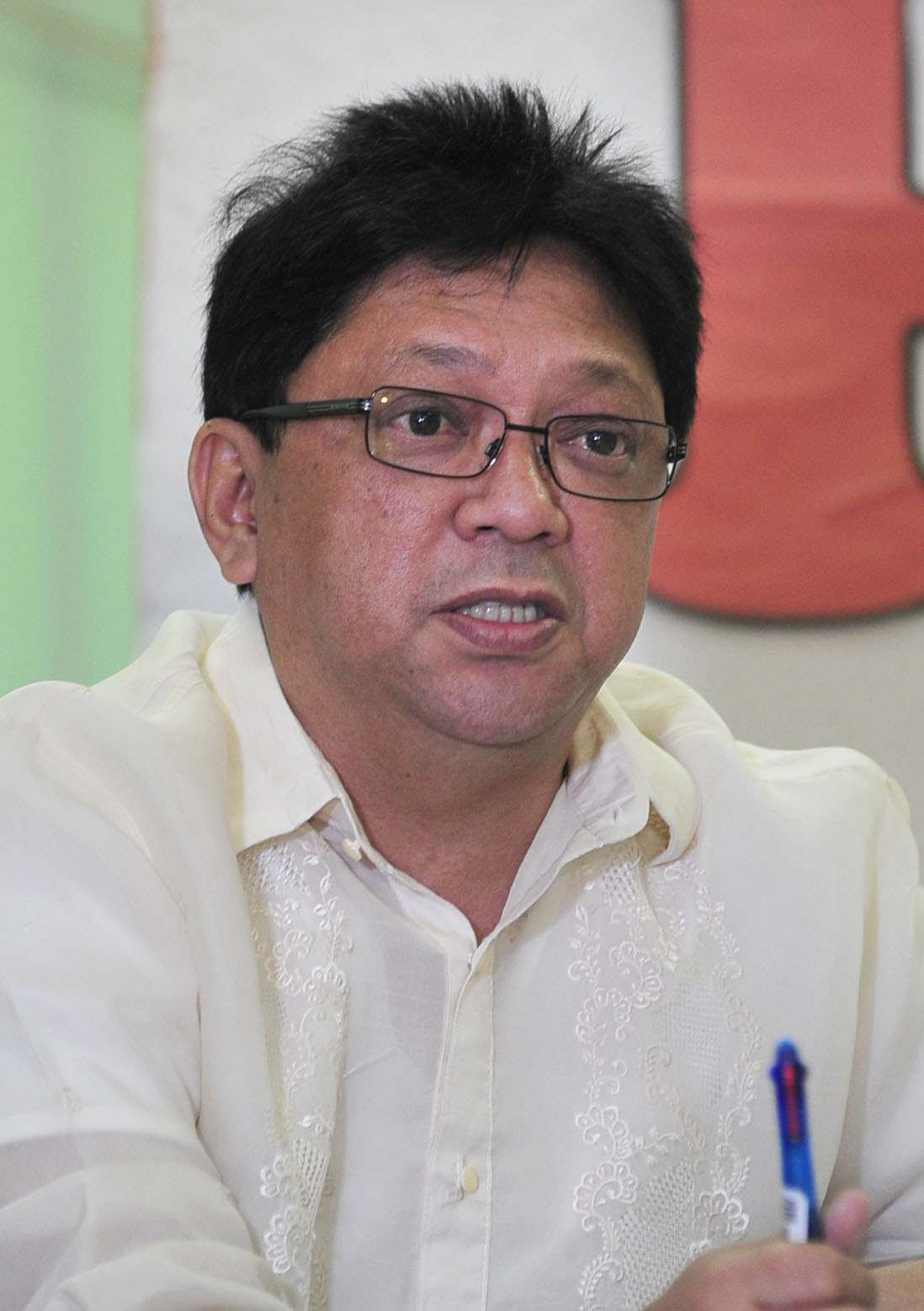 He started his political journey in 1986 after being appointed by the late President Corazon Aquino as an OIC councilor. He was elected and served as a city councillor from 1988 to 1998, then made his comeback to the council in 2001, serving until 2010 and was re-elected in 2013 to continue his public service until present.
Since 2013, Dayanghirang already passed 81 local ordinances and 546 resolutions. At present, he heads the committee for finance ways & means and appropriation. Some of his accomplishments under the committee are the appropriation of funds for the Lingap para sa Mahirap program of the city government, funding for coastal road projects and the maintaining and operating expenditure of the city.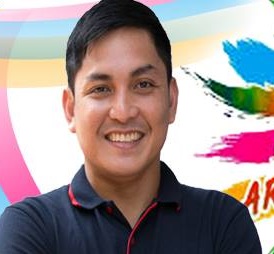 The eldest son of Councilor Diosdado Mahipus Sr., who is on his last term as city councilor, Mahipus Jr. is a lawyer by profession who graduated at the Ateneo de Davao University in 2008. Aside from being a lawyer, he is also a reservist of the Armed Forces of the Philippines (AFP) and a Chief Petty Officer of the Philippine Navy (PN).
He is one of the new faces vying for a position in the city council. His platform is focusing on education for college students, agricultural development and environmental protection, resettlement, development and upgrading of healthcare services and skills, sports and leadership training for the youth.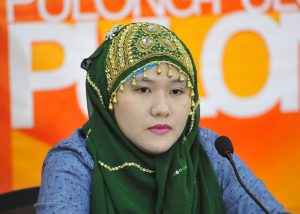 She dedicated her youth as the Sangguniang Kabataan (SK) federation chair in 2007, long before she was selected as the city's Indigenous Peoples Mandatory Representative (IPMR) in 2015. She vacated her post last April 2018 after her Certificate of Affirmation expired, however she was put on a hold-status and assumed her post again after the supposed representative was disqualified due to lack of genealogical qualification.
During her term as councilor, Sudagar was able to pass the IP Attire Ordinance requiring the mandatory conduct of cultural orientation and consultation of proper use of indigenous people's traditional attire in parades, gatherings and other public exhibits including the Halal Lane Ordinance mandating the segregation of halal food from non-halal food in the market.
He is a younger brother of the outgoing Councilor April Marie Dayap. He graduated in Business Management major in Finance at Jose Maria College. After graduating, he took his second course on Aircraft Technology, now he is a licensed Aircraft Technology Technician after passing the board exam last 2013.
Although he is considered as a new aspirant for the city council, he has been in public service since 2018 as a kagawad of Barangay Tibungco. In running as a city councilor, his goal is to continue the programs started by his sister specifically the scholarship program and the establishments of water system in each barangay.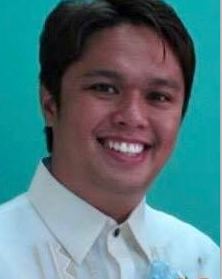 Louie John is the son of the former Vice Mayor Luis Bonguyan and husband of outgoing councilor Cherry Ann Bonguyan. Right after his father retired as vice mayor, Louie John ran and won a city council seat in 2007. He was re-elected in 2010 and 2013.
Bonguyan's platform will focus on upgrading and sustaining the local government's socio-economic programs such as youth empowerment and development, and senior citizen right to productive life.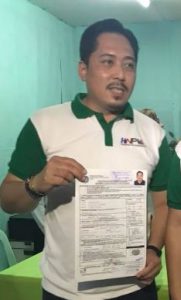 Alain James is the son of outgoing councilor Jimmy Dureza. He served as the chief of staff in his father's office. He finished Bachelor of Science Major in Management Accounting at Ateneo de Davao University in 1996.
Dureza bids to support livelihood assistance for women as well as educational assistance for college students. More of his programs focus on environmental protection, health and in providing better services for senior citizens.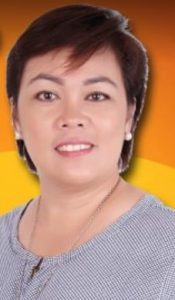 She is a former Sports and Games Regulation Officer of the Sports Development Division of the City Mayor's Office and Officer-in-Charge of the Davao City Recreation Center (Almendras Gym).
In line with her previous affiliations, her political platform is on sports. Part of her plans is the creation of a sports council in partnership with the SK Federation representing the different barangays in the city and also the creation of law that will provide scholarships for young athletes who bag gold medals in any sporting events.
Delvo, a wife of a police officer, also aims to provide "proper compensations for Barangay Tanods and proper equipment for each barangay in case of emergency."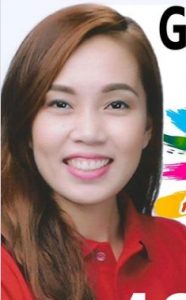 A licensed nurse who graduated at the Ateneo de Davao University, she has been serving as kagawad of Barangay Cabantian for two consecutive terms holding the committee focusing on youth and health.
As a nurse, Baguilod is prioritizing public health in her advocacy as well as blood donation. She also wanted to provide skills training for people who were not able to finish a four-year course through TESDA.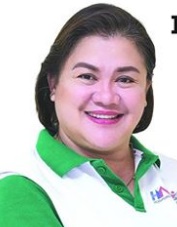 An employee of the City Mayor's Office for 20 years, she was a staff of then Chief of Staff Bong Go before he moved as Special Assistant to the President when President Rodrigo Duterte assumed as the country's 16th president.
Calzada is aiming for a position in the city council to further extend and improve the accessibility of the social services offered by the city government in terms of hospitalization.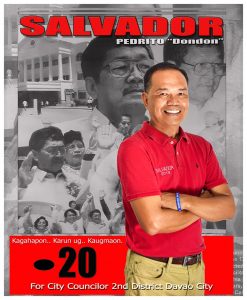 Pedrito is a brother of the outgoing councilor Marissa Salvador Abella and a son of the late councilor Pedring Salvador. He was a sales agent in Manila for five years before coming back to Davao City to establish a foundation for his current candidacy.
His main focus is on improving and developing the sports sector of the city especially on basketball wherein part of his plan is to provide training assistance to improve the capability of the athletes enough to be scouted in a national team and even represent the country in international sports event.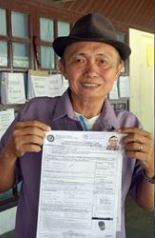 He is a teacher by profession for 23 years. In 1989, he was a teacher in Callawa National High School before he was transferred a year later to Malabog National High School. After nine years in MNHS, he was transferred to Davao City National High School where he retired in 2012.
His plan is to support the sports development program of the city government and encourage unity among youth through sports. He is also advocating for the establishment of infra-projects in barangay level and a livelihood programs for urban poor as well as enhancing the social assistance and benefits for senior citizens.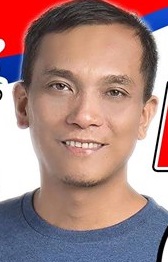 A psychologist by profession, he is an assistant professor at the University of Mindanao (UM). He is also a kagawad of Brgy. Panacan.
His programs are focused on providing sustainable livelihood project for women and PWDs through developing their marketing strategies. Second is the affordability of medical assistance for the senior citizens. He is also aiming to provide accessible education for out-of-school-youth by offering them NCII training through TESDA.
Building a new hospital to decongest patients and visitors at the SPMC is also one of his focus programs. Another is the creation of a 24/7 Suicide Hotline to give proper interventions for those with suicidal thoughts as he actively advocates for mental health.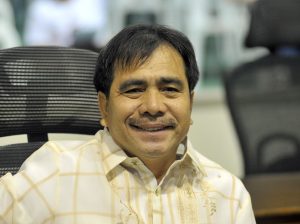 He has been in public service for 35 years, serving as Kabataan Barangay chair in Brgy. Panacan when he was 16 years old before he became a Barangay Chair for four consecutive terms. On his last term, he ran as city councilor and earned the position in 2004 and now he is making a comeback to the city council.
His priority programs include economic development, peace and order and sports development program for youths. Apart from that, he is also planning to expand his existing livelihood programs for women in barangay level.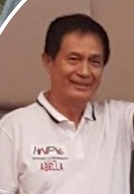 He is the barangay chair of Vicente Hizon and husband of outgoing councilor Marissa Abella. Before entering politics in 2010, Abella was solely focused on his career as a business man.
One of his programs is to promote green living in all barangays by encouraging residents to plant vegetables in their yard. He also plans on providing livelihood projects in every barangay such as hog-raising. He is also advocating for environmental protection through a series of tree planting activities and proper waste segregation wherein he emphasized that instead of segregating them into three (biodegradable, non-biodegradable and recyclable), residents must separate them into two (biodegradable and combustible) to utilize waste-to-energy technology. He will also encourage city government to allocate fund for every barangay to intensify waste management program and mobilize his plan for a house-to-house garbage collection.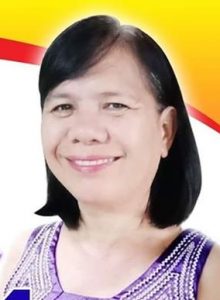 During her youth, she served as a lay missionary, spreading gospel of Jesus Christ. She is currently a secretary of Davao International Transport Cooperative (DITC).
She plans to provide Tong Il Moo Do martial arts instructor in each barangay centering on God to teach teenagers about the importance of self-discipline and self-control to keep them away from developing unwanted aggressive behavior or bullying. She is also advocating for financial stability among families through enhancement of social assistance.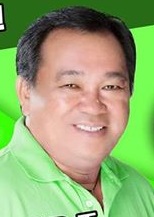 He is a three-time Barangay chair of San Antonio from 2007 to 2018. During his term, he also served as head of San Antonio Volunteer for Emergency and Disaster (SAVED) from 2009. Prior to that, he was a kagawad of the barangay from 1994 until 2003.
His platform includes the increase of honorarium of barangay tanods.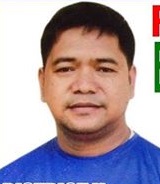 He previously worked abroad as a seaman. Upon coming back to the city, he has been active in conducting medical mission in Agdao District offering free check-up, medicines, reading glasses and haircut. He is also a Tong Il Moo Do martial art instructor who offers free training to children.
He is aiming to pass an ordinance that would provide scholarship grant to underprivileged students who wished to pursue medical course. Next, he wanted to provide free transportation for patients going home after admission. As a member of Pantas Transport Sector, he also aims to improve the transport operation of the city.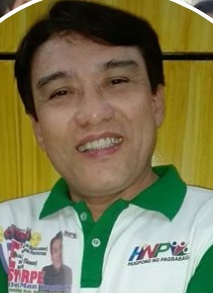 He served as the Barangay Captain of Brgy. Centro.
He advocates for mandatory backyard gardening in each resident and recycle plastics as planting materials.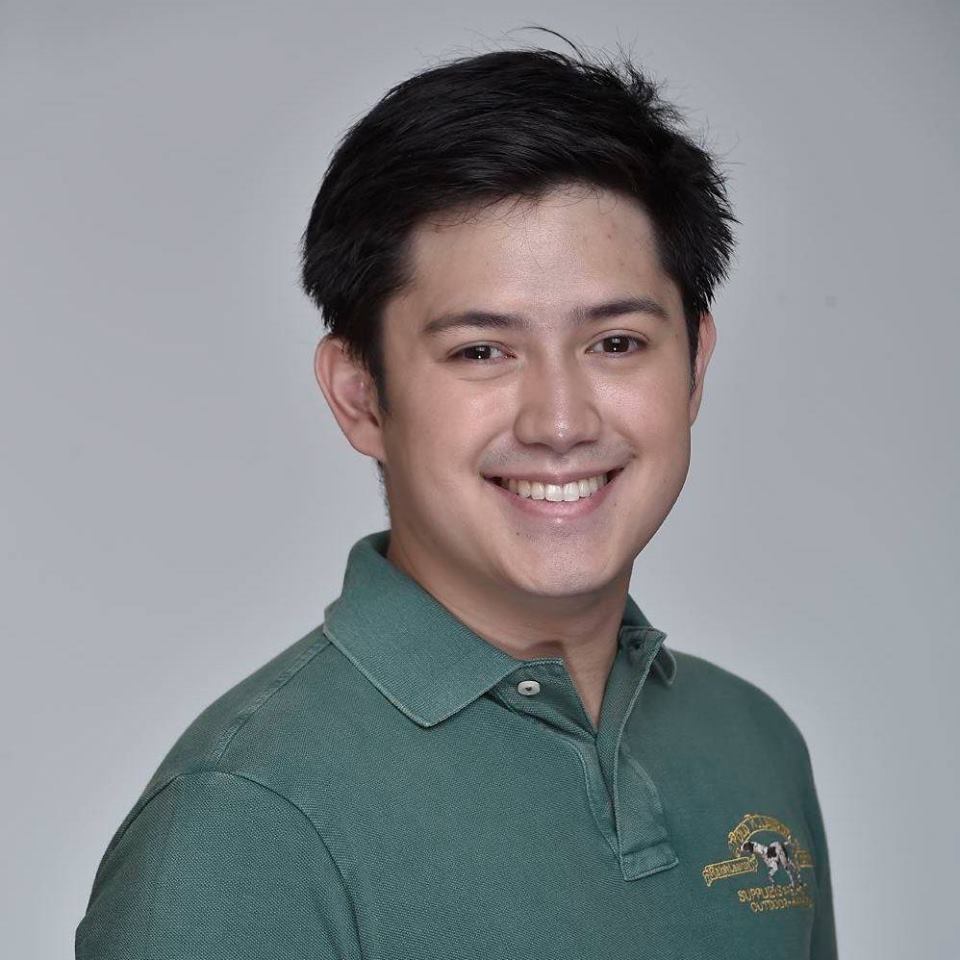 A new face in the race, Campos belongs to the Garcia clan. His great grandfather Leon Garcia was a former city councilor, his grandfather Manuel Garcia was a former congressman. He is a nephew of outgoing second district congresswoman Mylene Garcia and former congressman Vincent Garcia.
His platform includes juvenile and child welfare, support for the vulnerable sector and infrastructure. He is also aiming to develop programs and advocacies that encourage active and productive Davaoenos.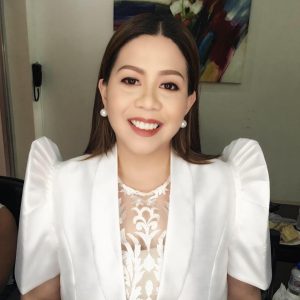 She is the wife of three-term Councilor Al Ryan Alejandre. She finished her Business Administration course at the Ateneo de Davao University. She is also a Law graduate. She is currently the vice president for administration and a professor in MMA college.
Alejandre aims to continue the projects and programs started by her husband such as scholarship program and feeding program in every barangay and school. She will also continue to conduct medical mission in all communities as well as providing sports equipment and activities for the youth.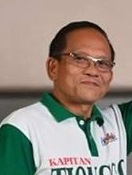 He is a graduate of mechanical engineering at the University of Mindanao. Tiongco is a former Barangay Chair of Pampanga.
He is advocating for public health and he is aiming to provide free general check-up for everyone. He is currently providing free transportation for patients who wanted to avail the free general check-up at St. Benedict Hospital that he owns in Davao del Sur.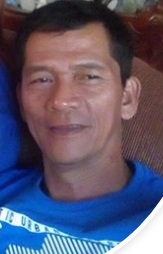 He is an independent candidate.