Savao City – The city's best tankers and tracksters came home with a happy heart after being part of the recent 2019 Arafura Games held in Darwin, Australia.
"We proud to represent the country during the Arafura Games and it was a great international exposure for us," said 13 year-old Lora Micah Amoguis who brought home three golds, five silvers and one bronze medal.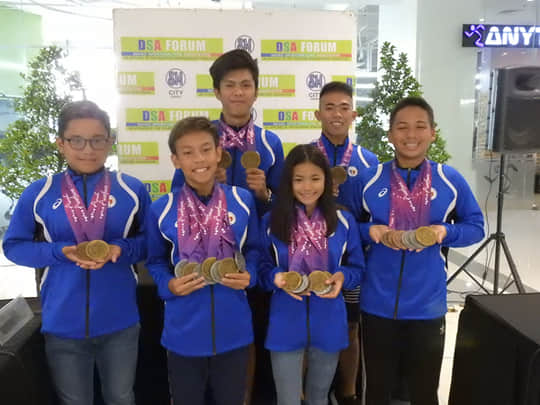 Amoguis came to the weekly sports gab held Thursday at the SM City Davao Annex along with fellow tankers Ray Martin Yarra, Ivo Enot and Joshua Del Rio together with tracksters Mark Anthony Casenas and Bruce Pernia.
Yarra finished with one gold and one bronze medal while Enot had three golds and five silver medals.
"It was great participating in the Games, we really wanted to win and that was the motivating factor," said Del Rio who also had one gold, three silvers and three bronze medals.
Casenas, an 18 year-old student of the University of Mindanao wrapped up his campaign with two gold medals won in the triple jump and long jump events while Pernia added another gold in javelin throw.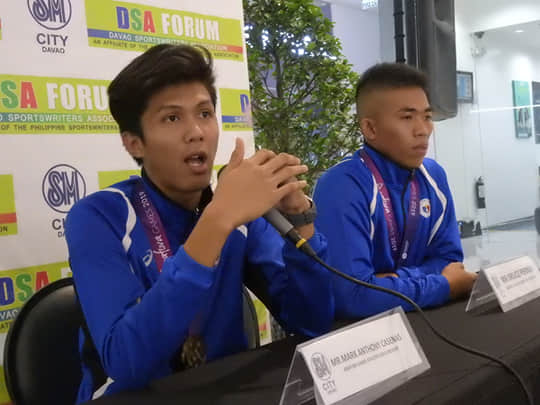 Their medals were part of team Philippines total of 30 golds, 48 silvers and 30 bronze medals and placed second overall. It has already surpassed the 27 gold medals the country took home in 2011.
On the other hand, Amoguis and company are gearing up for the coming Southeast Asian Age Group Swimming Championships to be held in Cambodia set on June 28 to 30.