To combat the prevalence of undernutrition among children, the Department of Social Welfare and Development (DSWD) continues to expand the implementation of its communal and backyard gardening project among its partner-beneficiaries in the Pantawid Pamilyang Pilipino Program in Davao Region.
Communal gardening is one of the projects of the DSWD to empower communities and promote good health among poor Filipino families. It aims to help address the nutrition concerns of beneficiaries by encouraging families to cultivate backyard or communal gardens.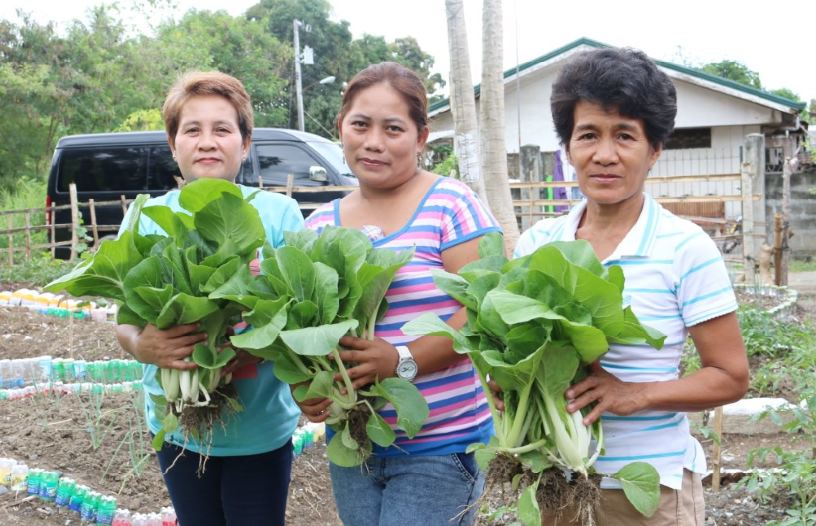 DSWD Regional Director Mercedita P. Jabagat says "The DSWD has always been strong in its stand to capacitate poor Filipino families towards self-reliance. This is why we continue to incorporate knowledge and skills enhancement training in the Family Development Sessions (FDS) of Pantawid beneficiaries to enable them become productive members of society and provide them support for self-sufficiency."
Aside from its effectiveness in combating the prevalence of undernutrition among children, the project also provides great opportunity for locals to organize and collectively work together for their community's development and transformation.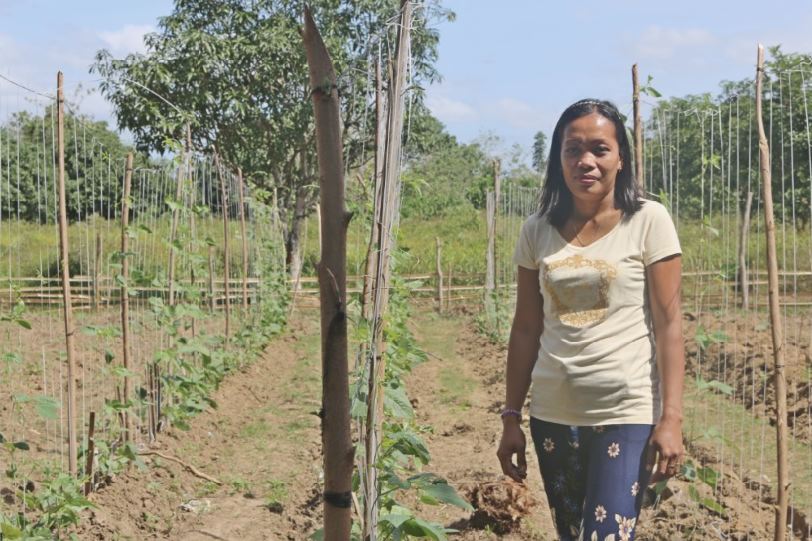 For beneficiary Elvie Carcueva of Barangay Dalisay, Panabo City, communal and backyard gardens help in eliminating malnutrition and hunger. Gardening brings unity among Pantawid beneficiaries, community and barangay residents. Because of the Gulayan sa Barangay, the community is able to appreciate the importance of eating healthy food and the benefits they derive from it.
"We are delighted too to come together since as we tend to our plants, we also strengthen our friendship and everyone's cooperation is noted," Carcueva comments.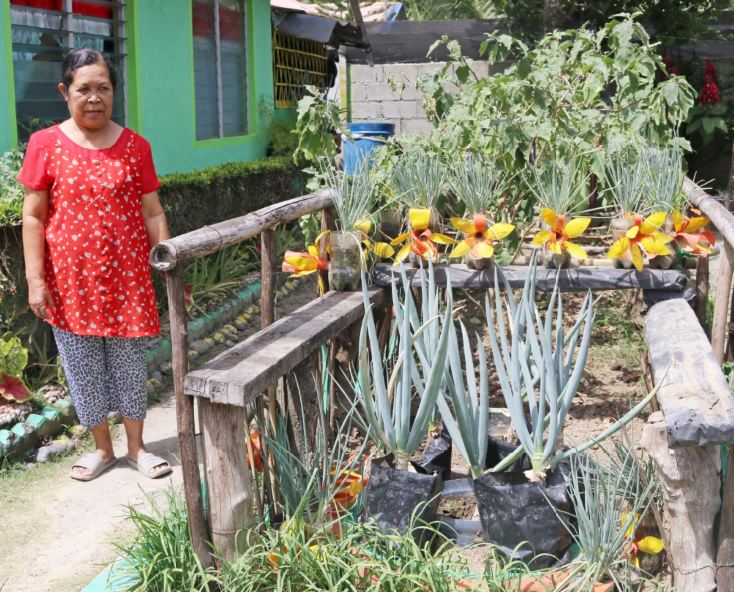 Emma Bayot of Barangay Bolton Malalag, Davao del Sur says "On top of my husband's salary, the garden gives additional income for us, that is why my husband and children also help me maintain our vegetable garden during weekends as part of our family bonding."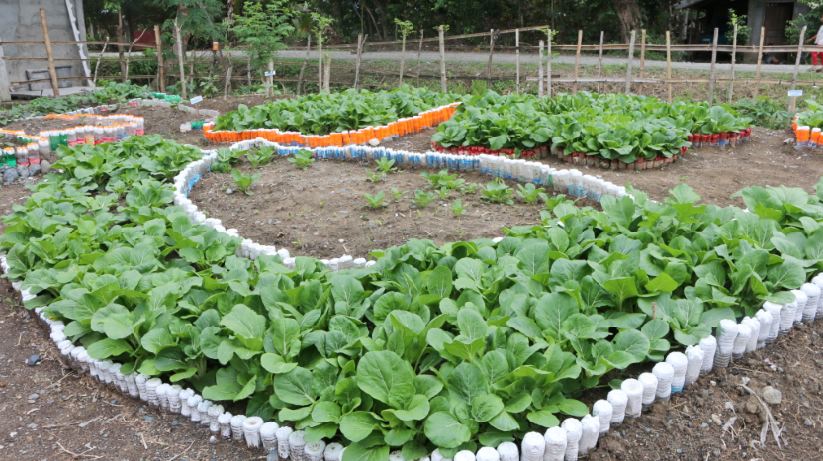 "I started off with 20 seedlings of pechay. I also gather tetra packs which I recycle into pots," Marina Monton of Tibungco, Davao City shared.
"Noteworthy in our garden project is that we are united in that our proximity to the sea should not be a hindrance for us to grow vegetables," Monton added.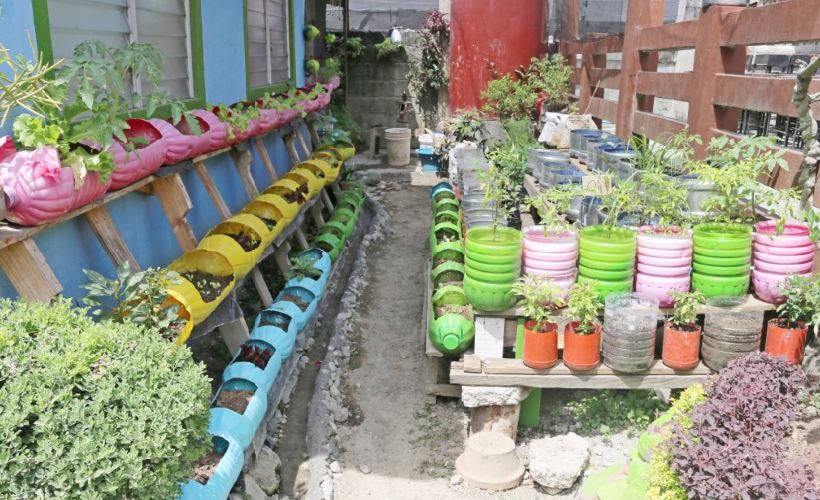 Urban container gardening was established in 2013 with three Pantawid families in the seaside area of Tibungco. For them, it provided additional income and better nutritional values for the whole family.
Monton said her husband Baltazar repacks the seedlings they buy and sells it to fellow Pantawid Pamilya beneficiaries at Tibungco Public Market. Their children also help and gardening has become a kind of family bonding especially on weekends.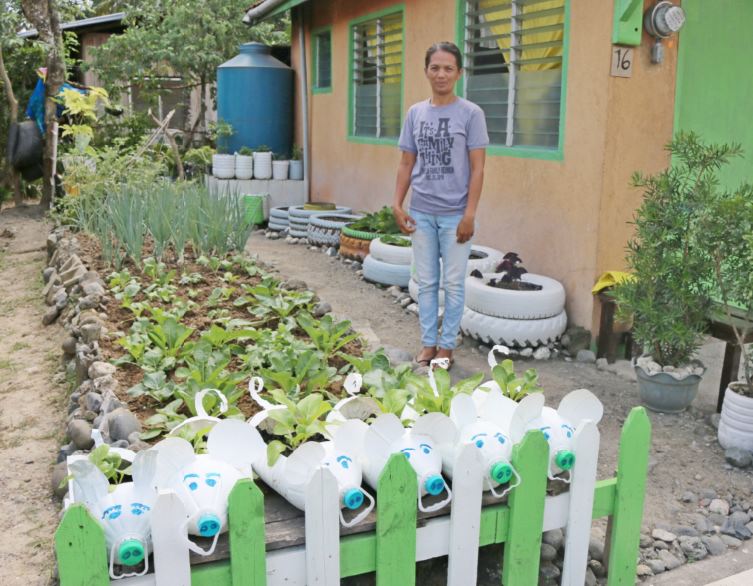 Pantawid Pamilya is a human development program that invests in the health and education of poor families, primarily those with children aged 0-18. It provides cash grants to partner-beneficiaries who comply with the conditions of sending their children to school, bringing them to health centers, and attending the monthly Family Development Sessions.