The day before I left for Bangladesh to represent the country in the "Foreign Journalists' Visit Bangladesh Programme 2019,"  I got a surprise call from the Honorable Bangladesh Ambassador to the Philippines Asad Alam Siam requesting for me to meet with one of Bangladesh's famous traditional dance figure named Anisul Islam Hero in Dhaka.  "Anisul Islam Hero has performed in Manila.  I hope you will have an interesting encounter with him since you also have a background in dance yourself," said Ambassador Asad Alam Siam while I guaranteed him I surely will.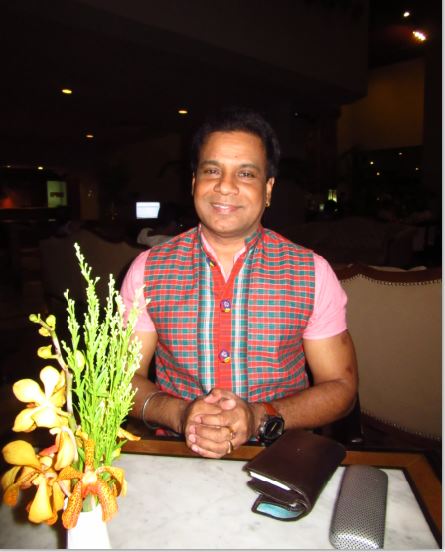 It was in the evening of the New Year celebration of Bangladesh last April 14 when Anisul Islam Hero called me up at the 5-star Pan Pacific Sonargaon Hotel where we were billeted. Thanks goodness he speaks English quite well.  He asked me why I didn't watch his performance the day before as he reserved a special seat for me.  I apologized explaining to him that there was some miscommunication as we were travelling from Manila to Malaysia to get to Dhaka by then.  So we set up an appointment to see each other at the hotel lobby the following evening without any idea of how we'd recognize each other.  "Oh, you'll easily spot me as I am a skinhead," I assured him.
Anisul Islam Hero is a disciple of Padmasree Leela Samson; and is one of the first exponents of Bharatnatyam in Bangladesh.  Bharatnatyam is a traditional dance form derived from India's traditional dance which is based on interpretative narrations of mythical legends and spiritual ideas from Hindu texts.  The repertoire of a Bharatnatyam includes pure dance, solo expressive dance, and group dramatic dance.  Leela Samson is a famous Bharatnatya dancer, choreographer, instructor and writer from India.  She eventually became an actress after her retirement from the dance scene.  Hero has his own dance organization in Dhaka, the capital city of Bangladesh, which is called Srishti Cultural Center.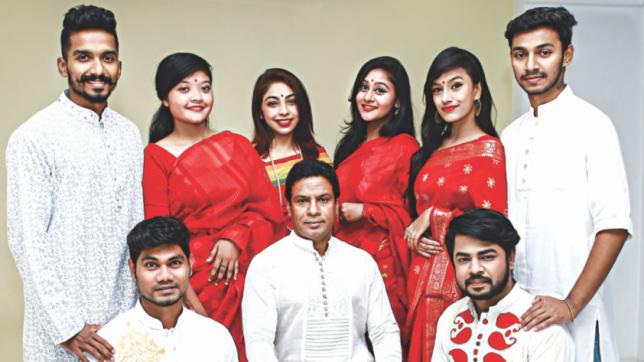 "I started dancing when I was already 16 years old.  It's rather late but I still managed to study Martha Graham and Horton techniques from Fabiana Pastorini of Argentina; and ballet techniques from Klaus of Germany at the International Summer Ballet Seminar in Austria.  I also trained with noted German choreographer Suzzane Link.  I was fortunate enough to study ballet, modern dance and modern choreography at the Bremer Tanz Theater, Bremer, Germany, with the support and encouragement of my mother," Hero impressed on me during the interview.
"It is sad that many talented and skilled dancers who have a good background and knowledge of Bangladesh's traditional dances are not promoted well.  I feel disappointed with the prevailing over-commercial attitude of the country's entertainment industry which prefers glamour and beauty over skill and talent.  As a result, beautiful and handsome dancers who achieved popularity as models of various commercial products get more programs on tv shows compared to the talented, well-trained, and well-disciplined professional dancers.  Indeed, here in Bangladesh, many dedicated dancers who have learned their craft since their childhood days are neglected; while those good looking but less talented and less trained ones are truly enjoying the limelight, getting paid well, and have a lot of adoring fans," complained Hero.
According to Hero, he doesn't limit himself to Bangladesh's traditional dances.  He is as dedicated to contemporary and modern dance as well.  "The body language my dancers and I have developed are both inherently Bangladeshi and trans-cultural.  A person may not understand some languages, but he will surely understand the language of dance as it is a universal language.  We speak of diversity and of the freedom to express what one bears witness to today.  It is our hope to inspire Bangladeshis to support Bangladesh's dance forms; to encourage and invite choreographers to get into serious and well-funded productions; and to make accessible international stages for talents from Bangladesh.  Artistes are a very part of our nation's asset."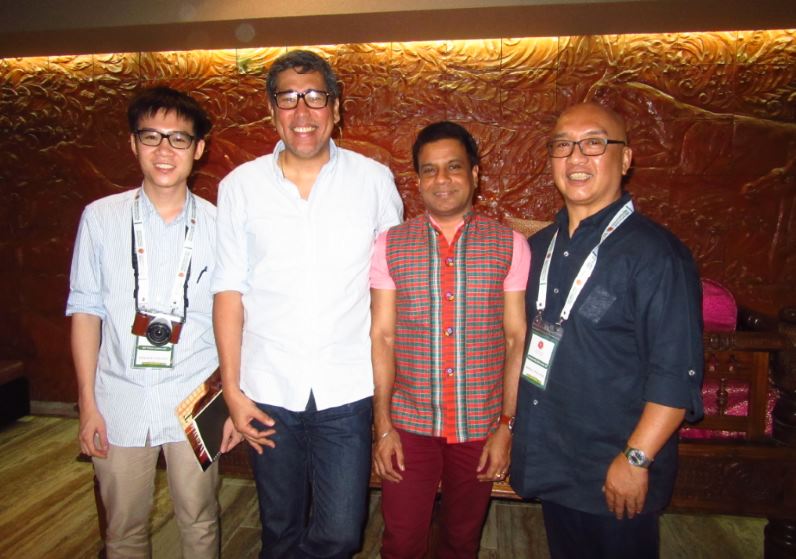 On the lighter side, Hero also touched on such subjects like "hijras" (transgender people or the third gender).  He is committed to helping them out especially those suffering from HIV/AIDS.  "My shows are often dedicated to them through fund raising events.   It is never easy to talk about them.  They're like outcasts living in the dark in our community.  You get to wonder when they will be accepted in our society," he said.
After two hours of interesting conversation, Hero bid me farewell.  He still had to go back to his rehearsals as his Srishti Cultural Center was set to perform in Abu Dhabi and Dubai, UAE. They were leaving Dhaka for the UAE in just a few days after our chanced encounter.  I thanked him for sharing his precious time as Ambassador Asad Alam Siam had requested.  As I accompanied him to get into his chauffeured-driven car, one would not fail to notice hotel's concierge staff and security guards greeting Anisul Islam Hero with a smile on their faces.  Yes, he's definitely Bangladesh's Hero of Dance.