Davao City – Carl John Austria and John Michael Diocares added Region XI-DAVRAA's gold medal tally in boxing of the ongoing 2019 Palarong Pambasa competitions at the Davao City Recreation Center (Almendras gym).
Austria won via split decision over Jose Angelou Villaverde of Region XI-SRAA for the Schoolboys flyweight gold while Diocares duplicated that feat for a golden finish over John Dave Villaverde in the Schoolboys light bantamweight category.
It was Austria's second appearance playing for Region XI-DAVRAA in the Palarong Pambansa. His first was in Antique City back in 2017 wherein he won his first Palaro gold.
Diocares, on the other hand, was a silver medalist for Region XI-DAVRAA in the 2015 Palarong Pambansa.
Other Region XI-DAVRAA bet Matthew Jade Tapang settled for the silver medal after losing to Nino Cardoza of Region V-BRAA in the Schoolboys pinweight division.
"I reminded then to put on pressure and bring the fight at the center of the ring. The plan succeeded. We feels proud to contribute gold medals for the Region XI-DAVRAA," said boxing coach Rolado Oring.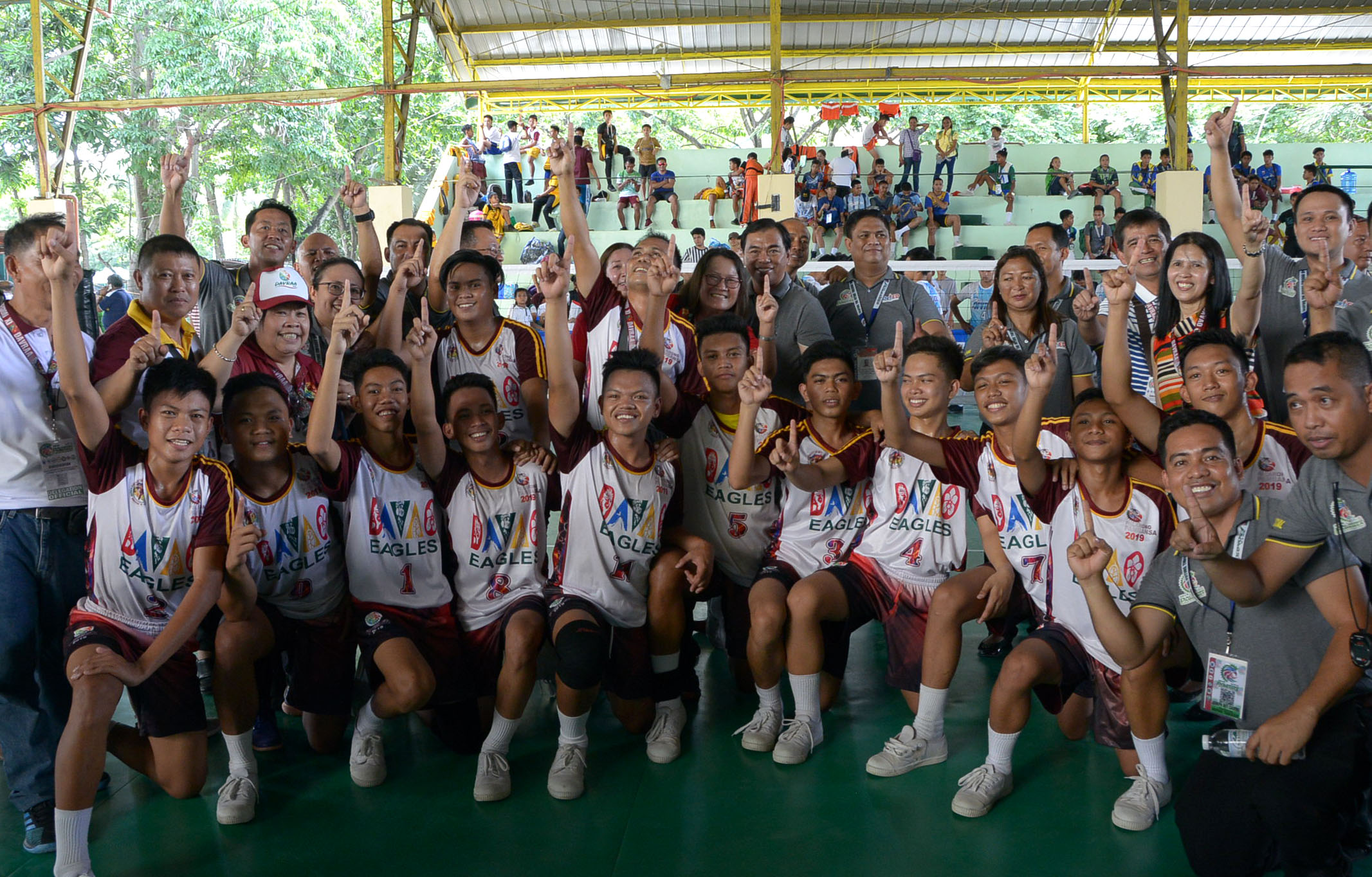 Austria and Diocares' gold medals were added to Region XI-DAVRAA tally with 11 golds, 19 silvers and 27 bronzes, enough for ninth place as of presstime.
NCRAA still leads the overall tally with a 74-65-46 gold-silver-bronze count followed by Region IV-A STCAA (51-42-67) and Region VI-WVRAA (45-28-44).
Also scoring a golden finish for Region XI-DAVRAA are the Secondary boys sepak takraw squad which bested Region VI-WVRAA in the finals played at the Davao City National High School gym.