The Department of Education (DepEd) refused to buckle under pressure to shut down the Salugpongan network of schools despite the military linking it with the communist underground movement.
DepEd Secretary Leonor Briones said they follow strict guidelines in giving permits to alternative educational systems, including the Salugpongan schools.
"There are specific conditions before giving them permit to operate like the number of students, the teacher, you need to have permanent venue, and classes are held regularly," she said on Monday's press conference at the Apo View hotel. "Of course, the curriculum has to be integrated with the general curriculum of DepEd."
On April, another group of tribal leaders appealed to the government because of how slow the DepEd is in addressing their demand for the immediate closure of the Salugpongan Ta'tanu Igkanugon Community Learning Center Inc. established in their ancestral domains.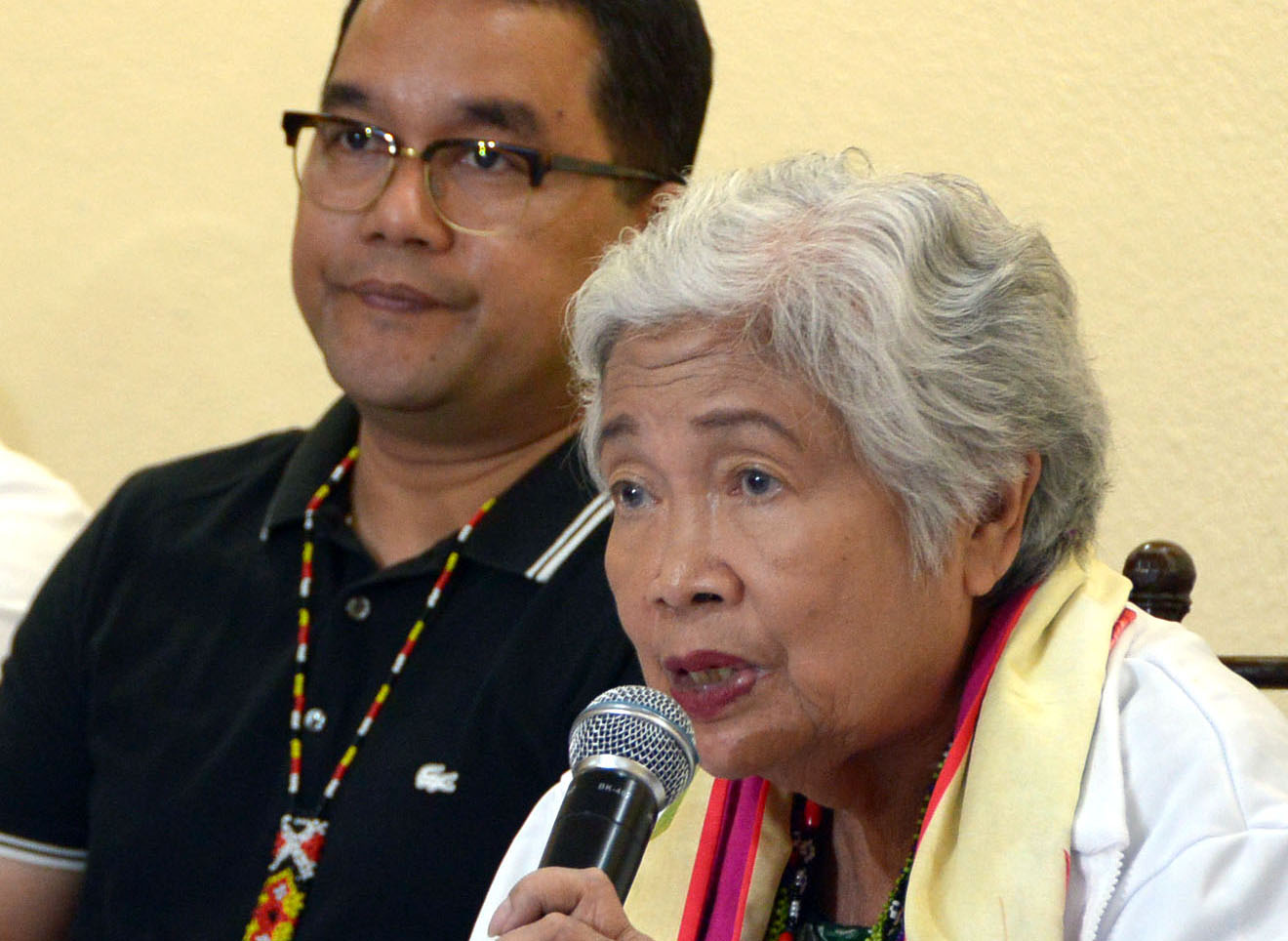 Briones conceded that these schools pose a challenge because of the remoteness of the location.
Certain schools also move from one area to other so "it's very difficult to be able to monitor them."
Alberto Escobarte, DepEd XI regional directo, said that out of 73 Salugpongan schools that have been granted with temporary authority to operate by the DepEd for the next school year, only 37 have pending applications for renewal.
He said the rest may have not applied for renewal because of the lack of enrollees.
The Armed Forces of the Philippines has been gathering evidence for the case they will file before the DepEd to finally close down the Salugpongan schools.
Maj. Gen. Antonio Parlade Jr., Civil Military Operations deputy chief, earlier said a congressional body is investigating whether or not students of the Salugpongan schools are used to indoctrinate young Lumads.
Initially, he claimed that what the body found was how different the curriculum used by these schools was. They were also allegedly being used as instruments to recruit Lumad into the New People's Army.
"All agencies concerned in the Salugpongan issue were brought there (to the schools) so that they would know (the truth about them) even as the Makabayan bloc did not show up (to join the group)," he said.
Among the schools that they visited was the one in Talaingod, a town in Davao del Norte which has a
sizeable population of indigenous people. The government is planning to close the school as well as prevent groups from funding its existence because of the report that the rebels were using it to recruit members.
Datu George Mandahay, Matigsalog tribal chieftain, said he was among those who went to the school in Sitio Kahusayan Barangay Manuel Guianga, Tugbok District on Tuesday.
Mandahay said residents of the place have called on for the permanent closure of the school as they have vowed not to send their children. He said the children were brainwashed so they would believe the cause of the rebels. With reports from Rhoda Grace Saron