Davao City – Three of Region XI-DAVRAA's pugs will move on to the 2019 Palarong Pambansa medal round on Friday, May 3 to be played at the Davao City Recreation Center (Almendras gym).
John Michael Diocares, Matthey Jade Tapang and Carl John Austria scored convincing wins Thursday with high hopes to add on to the region's medal tally.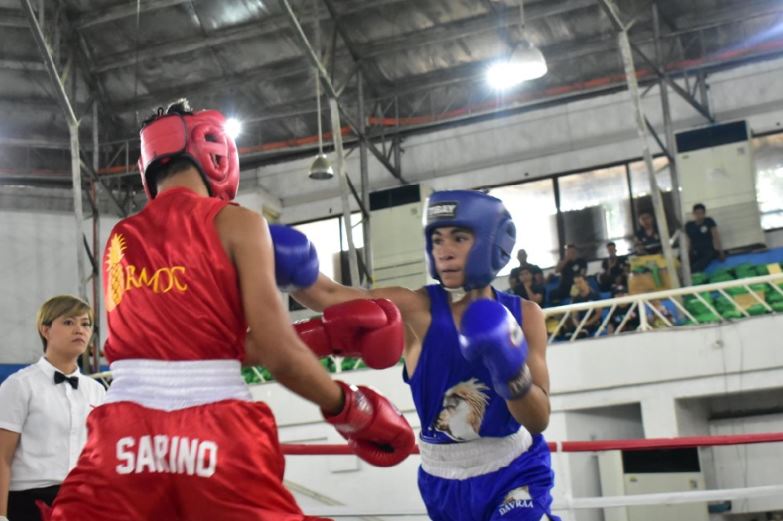 Diocares scored a technical knockout win over Remart Timoteo of BARMMA in 2:34 of the second round during their quarterfinal match while Tapang won via unanimous decision next to Region VII-CVIRAA Freshler Utera.
Austria, meanwhile outmatched Mark Anthony Sarino of Region VIII-EVRAA via split decision.
Christian Betonio failed to enter the medal after losing to Region X-NMRAA's John Earl Palivino by split decision.
"We will have a post fight assessment to discuss with the boxers and members of the coaching staff to plan how to grab the gold medals in the final match. It will be tough. It is the battle of the best for the last man standing after the final bell rings," said Region XI-DAVRAA coach Rolando Oring.
"Our boxers are still physically fit to fight but they must employ tactfulness. They must not stay in front of their opponent making themselves a target of the punches. They must move around the ring," Oring added. (with reports from Seth delos Reyes)