About 16, 000 workers in Davao Region became regular employees in 2018 as reported by the Department of Labor and Employment (DOLE) XI during the two-day Trabaho, Negosyo, Kabuhayan Job and Business Fair 2019 on Labor Day.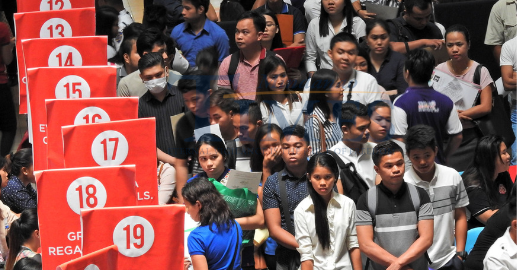 "It is always an ongoing effort of DOLE to help workers achieve regular status. It is part of the reason why we constantly inspect establishments to ensure they are following the law as far as security of tenure is concerned," Asst. Director Jason Balais told TIMES yesterday.
DOLE XI is yet to track the total number of regularized workers prior to year 2018 "because we only started targeting for regularization last year."
For 2019, DOLE XI hopes to generate the same number of workers, or even higher, through its initiatives to strengthen its labor enforcement and compliance system.
"We actually added more inspectors so that we will have more people to assess every establishment, to check if their employment practices are right because aside from looking at the benefits, salaries, 13th month pay, safety and health, we are also considering the importance of regularization. So we are deploying our inspectors every day," Balais said.
Balais said the compliance rate of companies and establishments in the region is high this year with 80%. This means many establishments are following labor laws.