I was hardly settled after a week-long trip to Bangladesh when popular choreographer cum beauty pageant director, Arnold L. Alvarez, requested me to sit as judge for his hometown's Mutya ng Bayugan Tres 2019 in Bayugan Tres, Rosario, Agusan del Sur, last April 24.  It is no joke as the place is a four hour drive by van from Davao City.  Thanks goodness that the road trip to Agusan del Sur was a pleasant and safe one traversing through well paved roads. In the van with me were former Mutya ng Davao 2000 Leah May Luna-Panisales, who was stunning as usual in her shimmering long gown you'd think that she's a movie star who will walk through a red carpet; and director Arnold's favorite pageant hosts namely lawyer Resci Rizada and Rex del Rosario.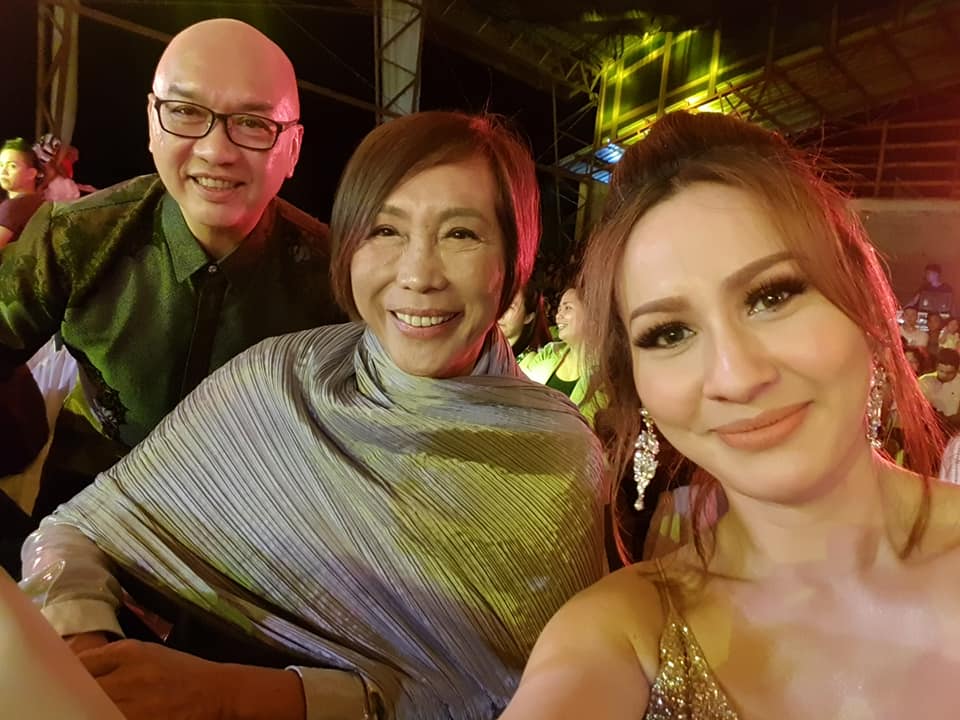 Our first stop was at the impressive Ko'on Restaurant, Agusan del Sur's best restaurant in town.  Hungry as we were, we feasted on delicious culinary delights like pomelo salad, palabok with crispy noodles, fresh lumpia with sago wrapper, crispy pata, to mention a few, prepared by no less than chef Victor Barangan of Manila's Eastwood Richmonde Hotel.  Chef Vic serves as Ko'on's food consultant.  It was during dinner that we were introduced to the other judges namely popular fashion designer Renee M. Salud, Manuel Rosaot, Lynne Paculba Noja, Julius Pegarro and Ezer Guma Montaos.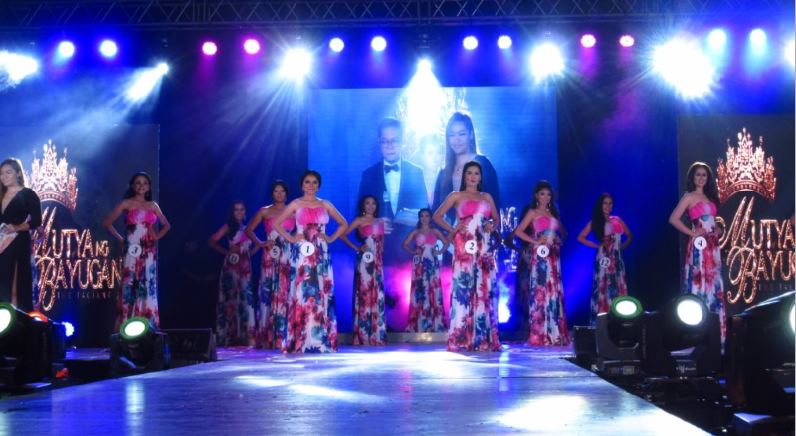 Bayugan Tres' basketball court was ingeniously transformed into a well-lighted auditorium by the time we stepped foot on the venue.  We were warmly welcomed by Bayugan Tres' Liga ng Mga Purok Chairmen led by the young Punong Barangay Rhay Hambala and Kagawad Glimar Licong.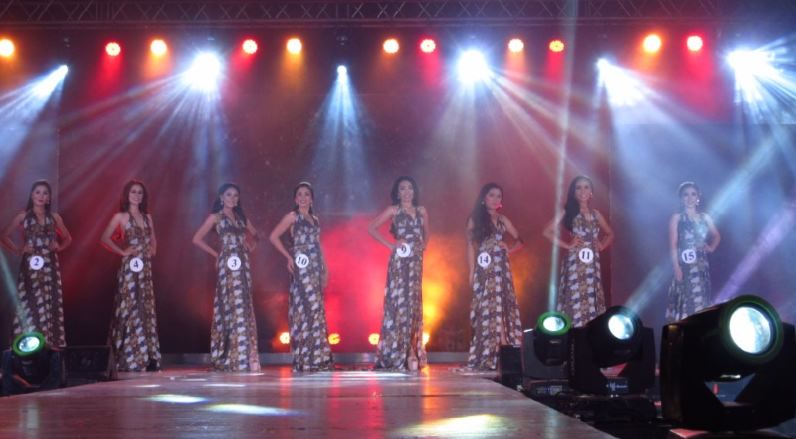 The beauty pageant program hosted by Rex del Rosario and Resci Rizada started  with an opening prayer interpreted through dance by Arnold L. Alvarez's SiningTala Dance Company from the St. John Paul II College of Davao.  After an energetic production number from the dancers, 15 beauty contestants vying for the Mutya ng Bayugan Tres 2019 appeared on stage looking so cool in their tropical dresses as they danced with their killer platform shoes.  The happy reaction from the audience only put a smile on the faces of the barangay heads.  It was a warm evening of glitz, glamour and excitement. Each of the 15 candidates carefully did their catwalk on stage to introduce themselves.  Right from the start, the loud shouts came from the adoring fans of candidate no. 4, the confident mestiza Monica Amihan who was adjudged the winner of Miss Photogenic, Best in Swimsuit, Gandang Sinubong, and Miss BMC.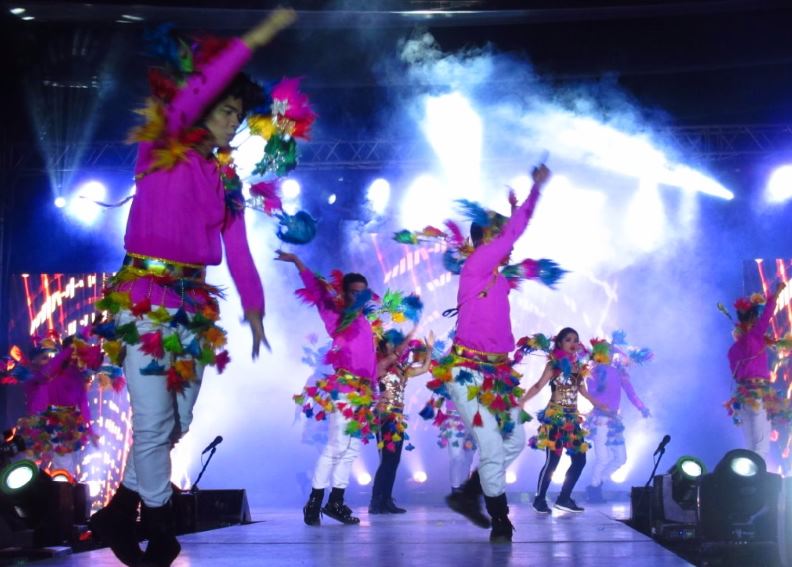 The Top 8 proclaimed candidates were chosen based on a criteria which included Personality, Wit and Intelligence during a closed door interview and pre-pageant night held last April 22.  During the pageant proper, the eight candidates had to answer questions they picked from a glass bowl.  This time, it was more nerve wracking having to answer the question in front of a cheering or jeering audience.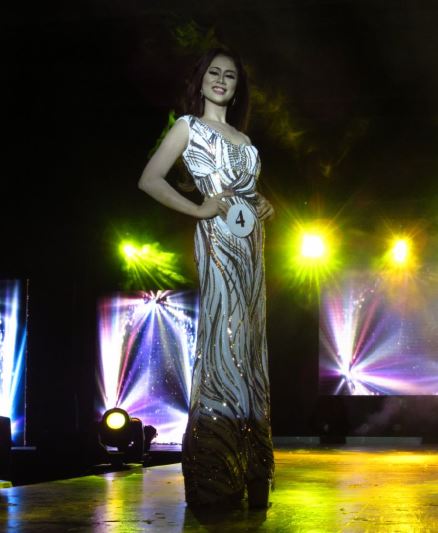 In no time, the judges came up with the three best candidates namely Monica Amihan, Stephine Rose Tailan Himo and Sheila Mae Talledo Madula.  Again these three beauties were asked just one question:  "If given a chance to have a closed door meeting with Punong Barangay Michael Rhay Hambala, what will you tell him in his role as barangay head of Bayugan Tres?"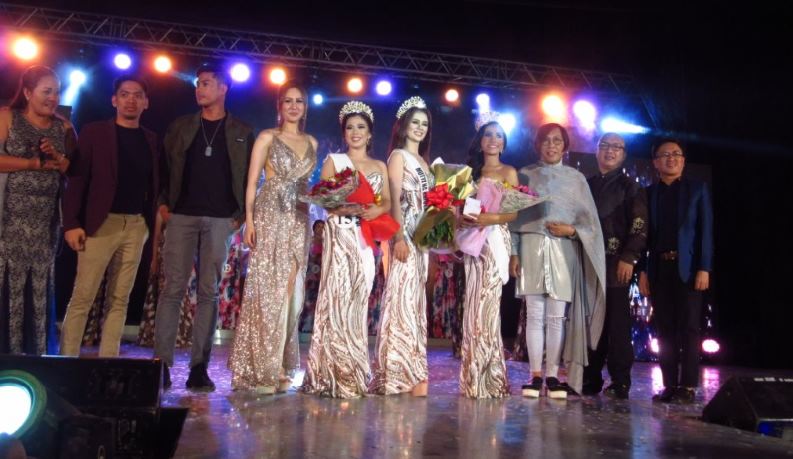 "With a lot of love and passion for my advocacy on Tourism, I strongly believe I can make the Punong Barangay agree and cooperate with me in bringing out the best of what our hometown has to offer to both domestic and foreign travelers in this part of Mindanao," Monica Amihan answered with such confidence making her the unanimous choice as this year's Mutya ng Bayugan Tres 2019.  Stephanie Rose Tailan Himo was proclaimed First Runner Up; while Sheila Mae Talledo Madula was crowned Second Runner Up.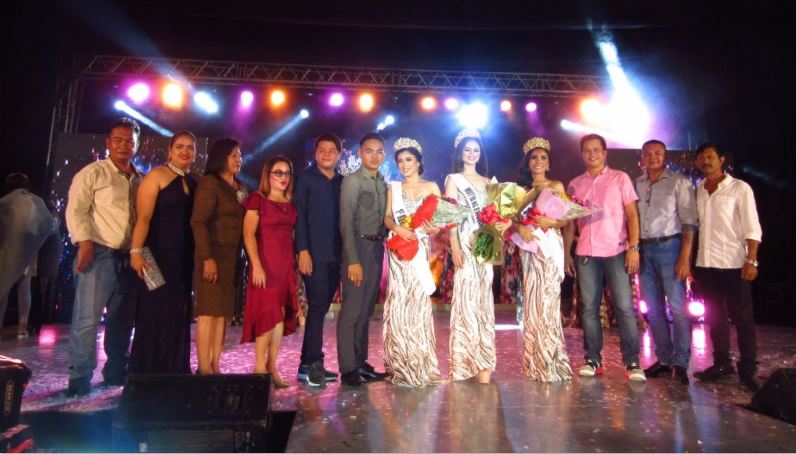 It was truly a fun night of pageantry to remember in Bayugan Tres, Agusan del Sur.  Congratulations to all the winners.  Thank you, direk Arnold L. Alvarez and Punong Barangay Michael Rhay Hambala, for inviting me.