The dealer of the premium motorcycle Harley-Davidson in Cebu has decided to expand its reach by opening up a dealership in the city to address the growing demand for high-end motorcycles in Mindanao.
In a press conference over the weekend, Regan Rex T. King, dealer principal of the premium brand in Cebu and owner of the Rdak Global Motors Inc. said his company is "seizing the growing markets in Mindanao" by opening a dealership in the city to address the call of its customers who have longed sought for a branch.
Therese Carmita A. Maligon, marketing manager of the Cebu and Davao dealership, said the company behind the dealership, located in a 500-square meter area, will have its hands full as it looks into serving a huge market.
"We hope to satiate the craving of the Davao and Mindanao market (for the brand)," said Maligon, adding that the branch in the city has also been offering a complete aftersales services for its customers as well as other merchandises that carry the brand like ready-to-wear items.
Although he did not want to discuss the target of the company for its dealership here as well as the capital expenditures as his company is prohibited under its agreement with the American brand, Mr. King said the company has been receiving inquiries from loyal customers who have been looking for a store that is selling the brand.
King, without mentioning the number of owners of the motorcycle brand who are in the city and in the rest of Mindanao, added that those who can afford high-end brands of motorcycles, as the cheapest among the models is at P1.1 million, always "look for a Harley-Davidson" even if they have other brands.
King said that the company is ensuring that the customers "will get the premium experience that (Harley-Davidson) owners so deserve."
"We want to give a premium customer experience for our customers in this part of the country especially in having their bikes serviced," he said, adding that what the company is selling to the customers are not only selling high-end motorcycles, but also "total culture and lifestyle."
King said the company, which is leasing the property where the branch is located unlike in Cebu where the family owns the area, was supposed to open the dealership in December 2018, but because of the stringent process that the American brand is imposing in granting the dealership, it was stalled.
Fortunately, he said, since the company already has a dealership in Cebu, it took it a shorter period compared with the time that it open its first.
Another key challenge was the location for the branch as King also considered several other locations, but the present place became the one because it is near food businesses and gasoline stations. "Our customers love to hang out," he said.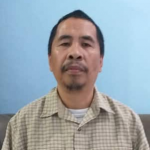 Managing Editor at Mindanao Times