Davao City – Youth tankers Eirron Seth Vibar and Juliana Marie Villanueva added two silver medals for team Region XI DAVRAA, Tuesday in the ongoing 2019 Palarong Pambansa swimming competition at the Davao City-University of the Philippines  Mintal Sports Complex.
Eirron wound-up with the silver medal in the Secondary Boys 13-17 years-old 400-meter freestyle event when he clocked 4:17.18, only behind NCR's Miguel Barreto (4:08.68). Barreto's teammate Ted Jacob Laminta finished third with 4:18.17.
Villanueva on the other hand, had her silver finish in the Secondary Girls 13-17 400-meter freestyle category short next to gold medal winner Jannelle Alisa France Lin of Ilocos (4:40.97). Completing the winner's podium is Socsargen's Thea Diane Canda who land third clocked at 4:44.02.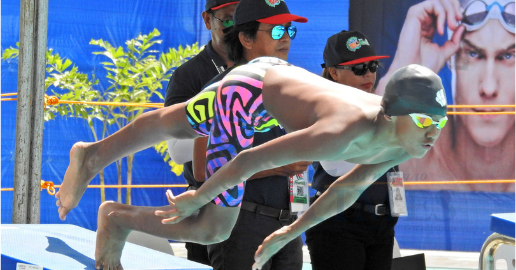 Region XI DAVRAA also had bronze finishes from Rain Andrei Tumulac (Elementary Boys 12 and under 200-meter freestyle) and Liaa Amoguis (Elementary Girls 12 and under 200-meter freestyle).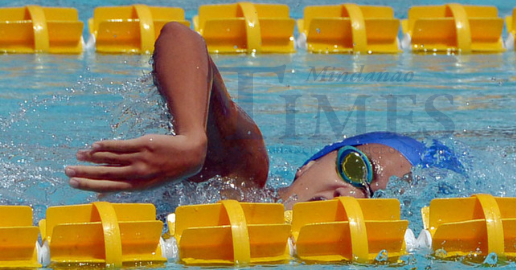 Over at the Davao City Recreation Center (Almendras gym) Region XI DAVRAA's pugs Christian Betonio and Carl John Austria outplayed separate rivals to advance to the next round. Betonio bested Bryan Miguel Ortiala of Region 4-A while Austria edged Ronald Agravante of Region VI. Teammates Raymund Albupera loss to Socsargen's Mark Jeson Solano while Alexis Dagaang came down in the first round next to NCR's Jehssam Anthony Lagutap. Another DAVRAA bet Carl Joshua Claros loss to Region VII's Marjun Loreno.
In Boys Secondary basketball at the University of Southeastern Philippines gym, Region XI-DAVRAA nipped BARMAA, 110-60 for its first win. They opened a 35-9 lead at the start of the first quarter and never looked back.
As of press time, Region XI DAVRAA sports a three silver, seven bronze medal count in the standings. WVRAA leads the standings with an 11-6-7 gold-silver-bronze tally followed by STCAA (7-5-7) and SRAA (7-5-2).