While  the summer sun is at its peak, there's one place in Samal Island that I recently visited where one can chill and recharge with a distinctive Bali vibe.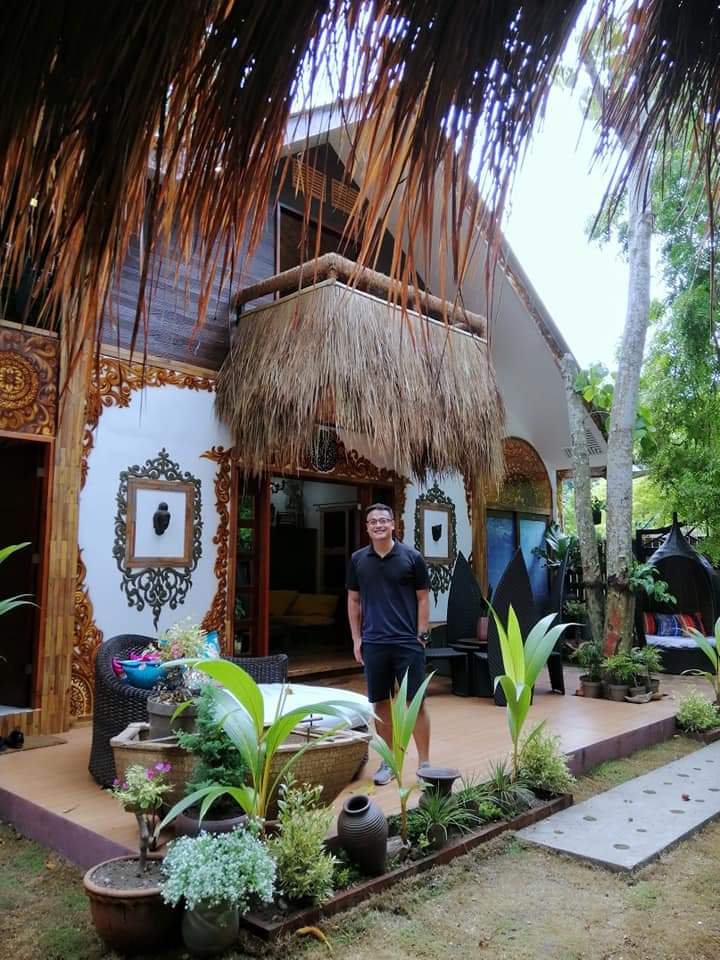 Indo-Bali House, a privately owned vacation house for rent, is situated in the island's Barangay Tambo, just 10 minutes away from the port of Babak in Barangay Kinawitnon.
It may not be the Bali you imagined it to be – no rice terraces, elephants, or babi guling – but you can have a feast of grilled and buffet seafood in nearby Habak Grill, which is so much better.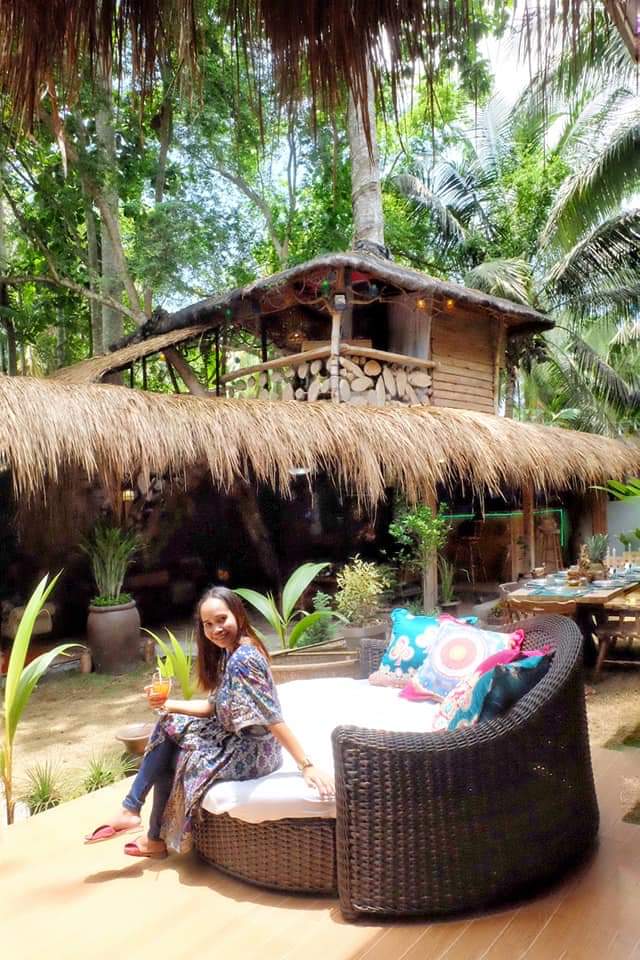 The private house is a two-structure retreat, concealed in a lush tropical garden adorned with ornamental plants and eclectic Indonesia-meets-Mediterranean interior layout personally done by owner Jovy Escartin.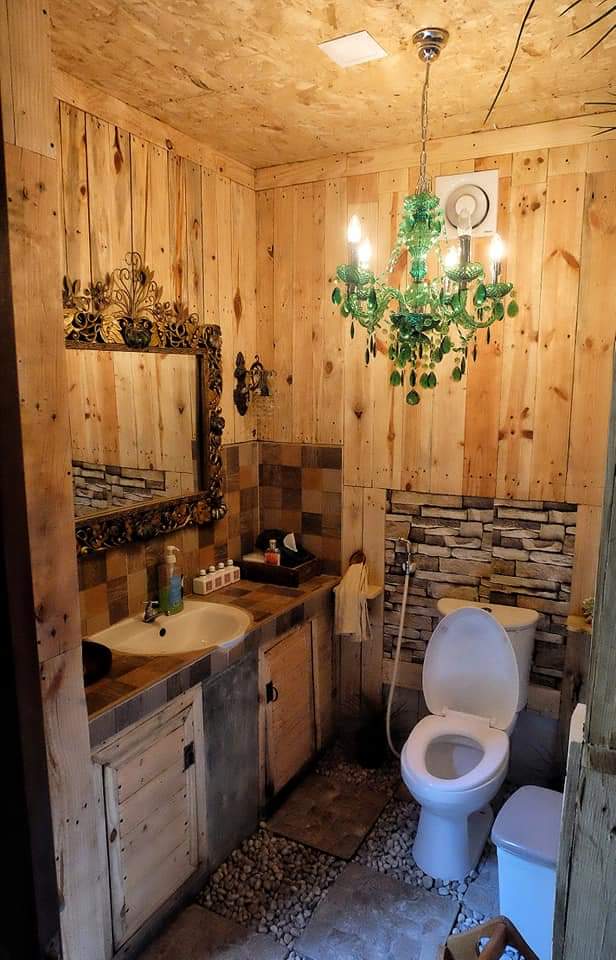 "Ms Jovy made the place greener to give guests a sense of tranquility, and adorned the house with stuff that she bought from her travels. That somehow completes the Indo-Bali ambience of the resort," said Habak Grill (a sister company of Indo Bali) manager Jpoi Chiew, who accompanied me during my visit.
The main house has three rooms that can accommodate 10 persons, and a very Instagrammable toilet and bath rooms (actually, the entire place is snapshot pretty). The other structure houses the outdoor massage, dining (with fridge, griller and TV) and living areas, bar, and a tree-house accommodation on the second floor.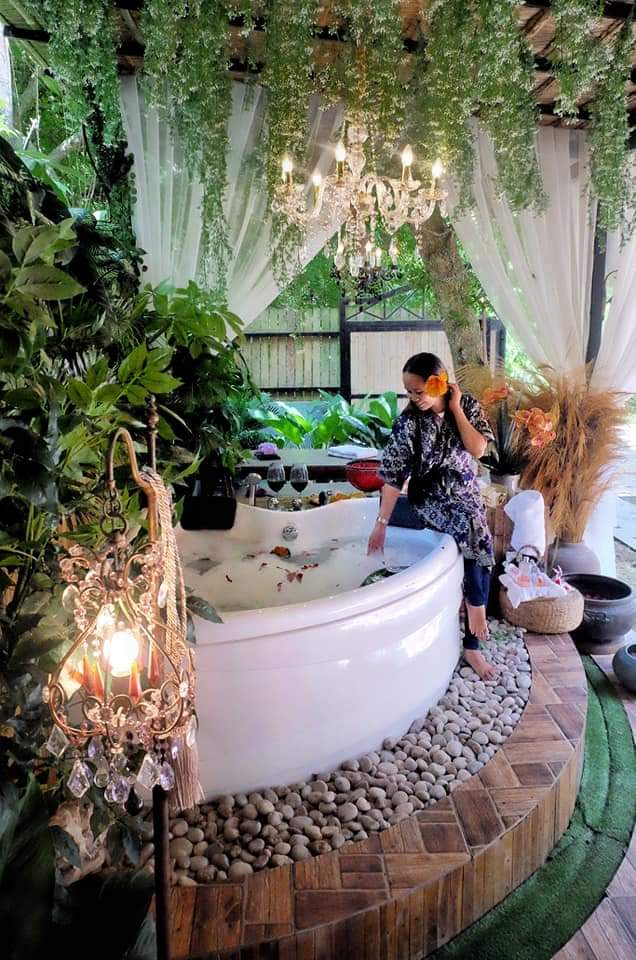 For a unique dining experience, Indo Bali House has a dining set-up for a feast under the stars.
Although it's in Samal, the property is not along the beach (more Bali's Ubud than Kuta) but the nearest one is located in the adjacent property, and Sanipaan sand bar is just a stone's throw away. They also have an outdoor tub, in case you feel like taking a bubble and flower bath while your friends enjoy some al fresco spa services.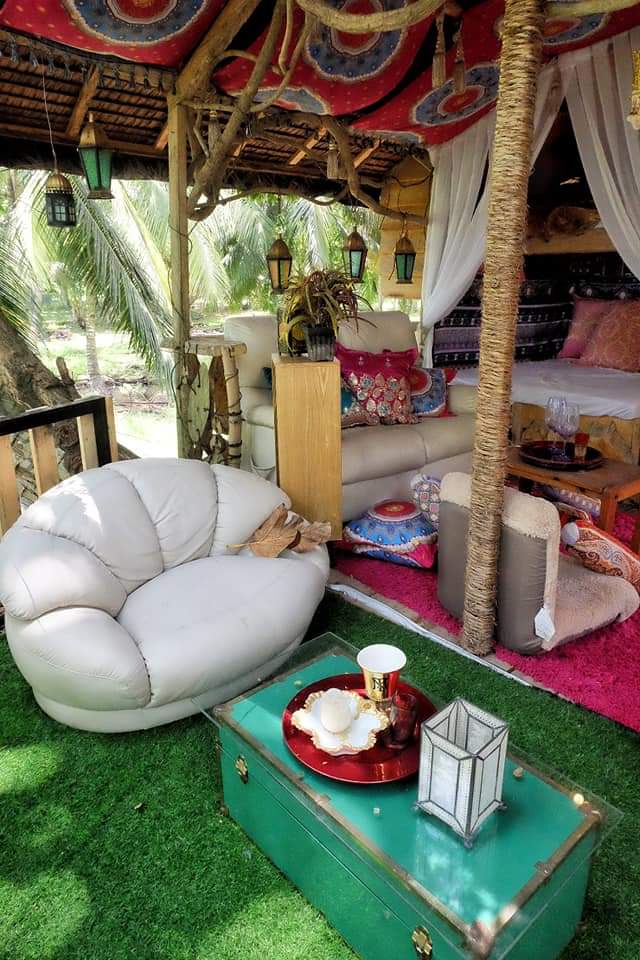 "It's the perfect place to chill with your friend or families this summer," Jpoi added.
To visit Indo-Bali House, prior reservations is required. Overnight stay is priced at P10,000 for a maximum of 10 persons. Various packages are also available. Check out their Facebook page for more details.