She's an exemption to the general portrayal of our spoiled millennial generation: that of a young lady of privileged means but who loves to work in the kitchen and even willing to gut a fish on her own.  Now that it's summer vacation with many a Davaoeno wanting to kick up any celebration one notch higher, they go to Caitlin Henrietta Go Yao's NOM (No Ordinary Meals) for her to assemble and cater a couple of her NOM culinary gems that will surely impress guests and foodies. Caitlin loves being kept busy with something she likes to do—cooking.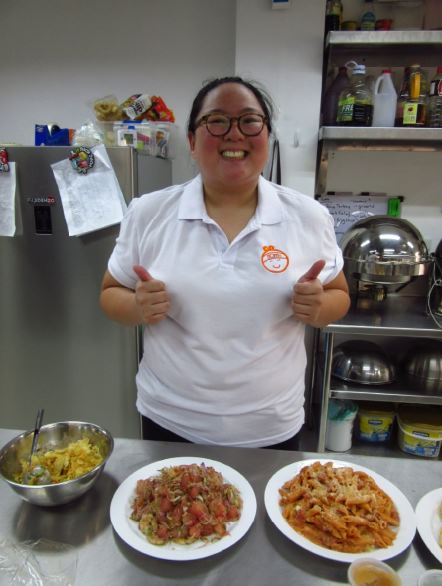 Caitlin has had her previous forays into food businesses in the past which didn't work out quite well as she expected them to.  But this young lady is the type who'd tell you that when life gives you lemons, you don't just sit back and let it slowly rot away in your refrigerator.  You squeeze it, you add some sugar, honey, salt, and ice and make yourself a glass of nice lemonade!  This proverbial phrase has been used so many times in history to encourage especially Caitlin's young generation to be more proactive and positive towards taking steps and actions.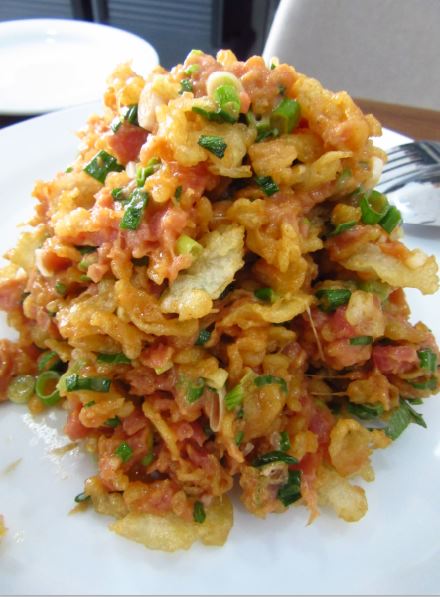 I first met a young and much slimmer Caitlin, gosh, about a decade ago when I was tasked to write about her La Crema Premium Desserts for a Cebu glossy when she was still the head cook of her family's Caffe Firenzo.  This young lady is easy to love and grow fond of, just like her aunt, Dr. Elizabeth Go, who was once my dentist.  Caitlin started serving such yummy and calorific pastries and rich premium gelato with unique flavor combinations she concocted for clients' special events.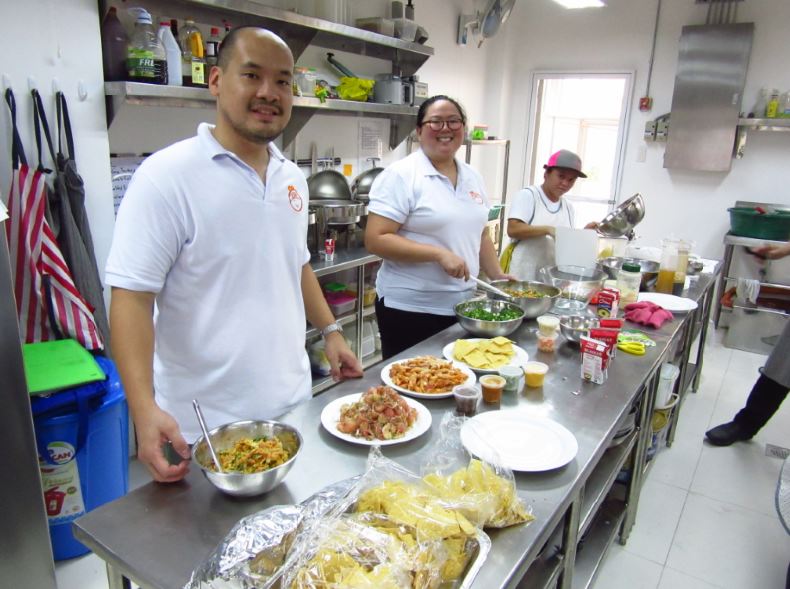 The young Caitlin was well trained at the Hyatt Hotel and Casino in Malate, Metro Manila, where she completed the Market Cafe Kitchen apprenticeship. It was at the hotel where she handled and prepared various Western, Chinese, Japanese, Korean and Indian cuisines, among others.  When she became the head cook of her family's Caffe Firenzo in Davao, Caitlin was already well-armed to conceptualize and develop a complete menu for the Cafe.  She also trained and supervised the Cafe's staff including estimating the costs and items necessary for the Cafe's production.  Yes, just as she did when she handled another of her family's food business, Dimsum Diner.  Caitlin then ventured into her own business called the Sheikh Shack Shawarma which I also wrote about in Mindanao Times about four years ago simply because I really loved her brand of shawarma.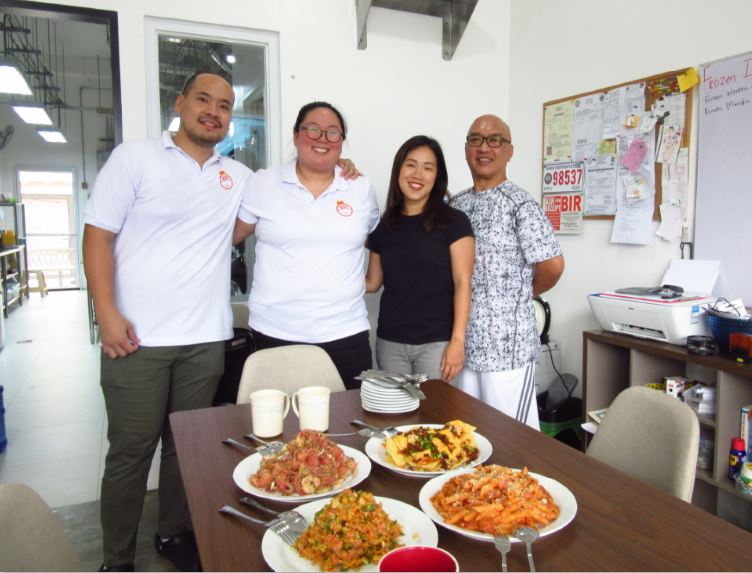 Upon Caitlin's invitation to check out her NOM commissary last Thursday, I gladly accepted despite my being on a diet mode again.  Caitlin is truly blooming these days like I've never seen her before.  This time, she is more passionate, serious and focused with her handling of her catering service called NOM.  Perhaps, it's because a special someone in the person of Paul Dave Yu Lim (the kind of man whom Caitlin's aunts, relatives and friends prayed over for to enter her life) is constantly beside her even if he lives in faraway Cagayan de Oro.  Mind you, but the good looking, bright, hardworking and gentle Paul Dave Yu Lim is also one good cook.  Oh man, you should try the chorizos he makes.  Although a BS Psychology graduate of San Beda College of Manila, Paul Dave Yu Lim is into the food business ably armed with an apprenticeship at the Marriott Gaylor Opryland Hotel and Convention Center in Nashville, Tennessee.  He also worked in General Jackson's Showboat Kitchen while in the USA.  Mind you, but this gentle guy has very good knife skills!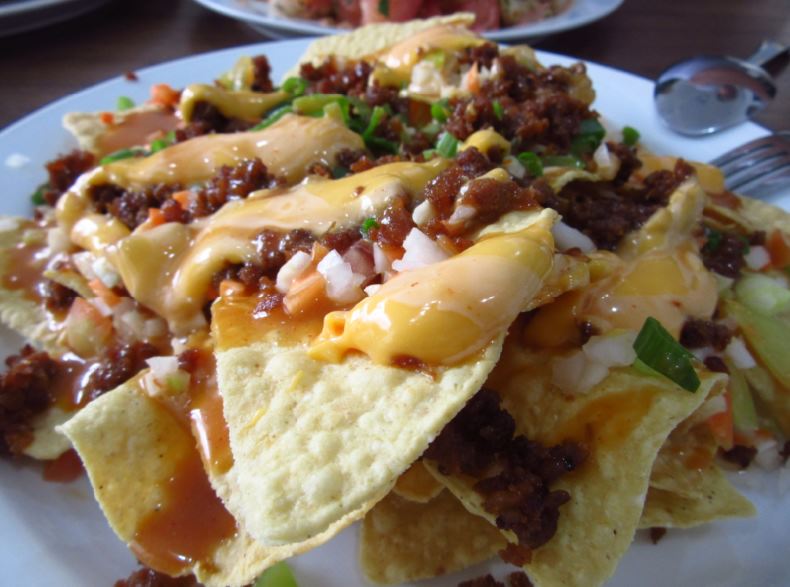 With Daryl Ngo as eating partner, Caitlin and Dave prepared a yummy spread before us consisting of NOM nachos, Tuna Tartare, Pomelo Salad, Baked Macaroni and such a tender and garlicky beef salpicao.  It was hard to resist not to try all the dishes the loving cooks prepared for us.  Caitlin and Dave do sure know how to experiment and innovate; and they sure can get away with it.  They elevate Davaoenos' comfort food to a more evolved and marvelous delicacies put together with much thought and, ehem, with the heart.  I always keep an open mind and culinary innovations and fusion cuisine are always welcome.  I am not your choosy-picky food connoisseur.  I am just a foodie.  And remember, there is no point in justifying what's tasty and what's not if you enjoy the meal with your loved ones.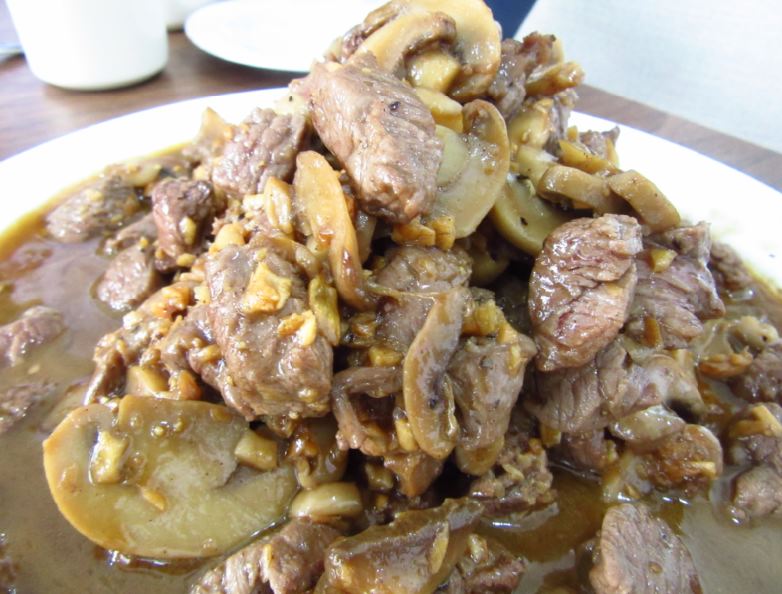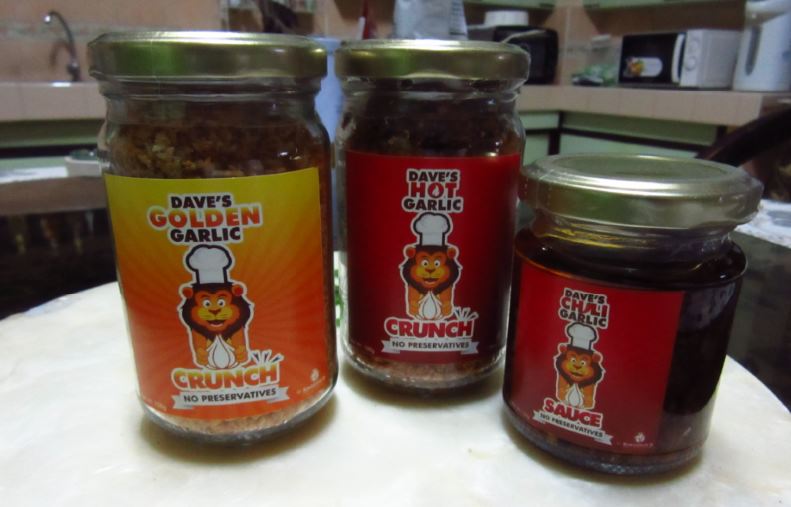 For orders or inquiries, please email caitlin.g.yao@gmail.com or call 0920-905-0616.  Thank you, Caitlin and Dave.  You're two of the kindest people I've met in Davao.  And I thank God.