Davao City – Members of the national team along with the country's sporting legends will comprise the Philippine Sports Commission's (PSC) launching of the Go Pilipinas Go (GPG) movement pep rally and concert set this April 29  at the SM Lanang Premier SMX Convention Center.
"We are proud to have this Go Pilipinas Go (GPG) movement here in Davao in our bid to boost the confidence of the national team members who will see action in the coming 30th Southeast Asian (SEA) Games in which we will be hosting this November 30 to December 11," said PSC chairman William "Butch" Ramirez, Wednesday at the PSC Mindanao office.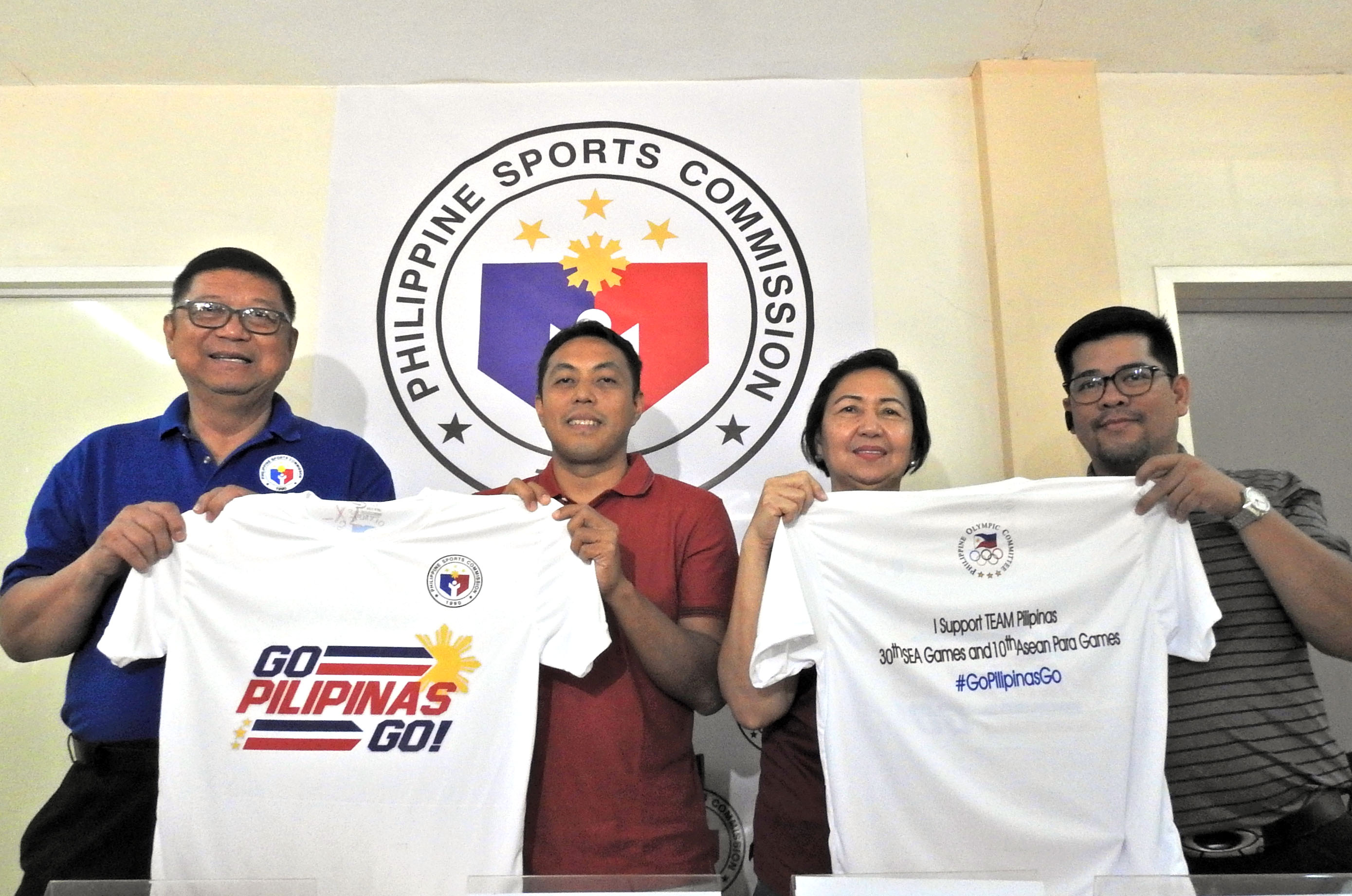 Ramirez added that aside from some members of the national team and the country's sporting legends, they will be inviting Palarong Pambansa athletes to join the pep rally and concert which will also feature Philippine rock icon Bamboo.
The activity, which starts at 5 p.m. was created to help drumbeat the SEA Games as well as the Philippines' drive for overall championship. It was first launched in Manila earlier this month at the Rizal Memorial baseball stadium then followed it up in Bacolod City and in Cagayan de Oro City.
The GPG movement timely taps the ongoing 2019 Palarong Pambansa which will start on April 28 at the University of the Philippines (UP) Mintal Sports Complex.
Some 1,500 people are expected to show up with the majority of which are athletes and officials from different national sports associations, as well as officials from the Philippine Olympic Committee and PSC.
This year's edition of the SEA Games will be played in various sporting venues in Manila, Subic, Bulacan and Tagaytay City with a total of 56 sports disciplines. It will be the country's fourth time to host the Games in which the Philippine Team won the overall championships for the first time in history back in 2005 wherein Ramirez was on his first term as the PSC chief.