For a first time Filipino visitor, such as myself, a visit to the likeness of our national hero standing with pride at the heart of Jinjiang in Fujian Province, China, is a must.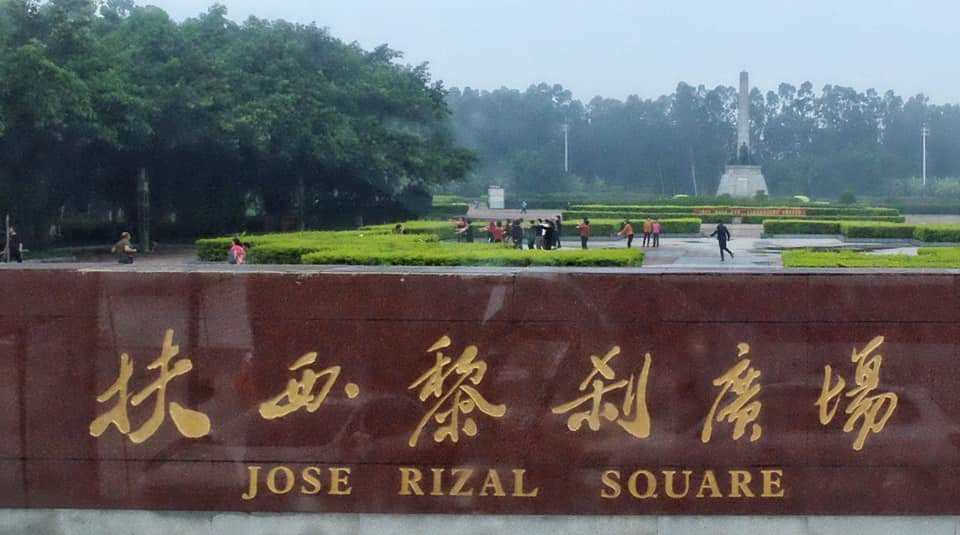 During our Jinjiang/Xiamen familiarization tour organized by Uni-Orient Travel and Xiamen Air last week, we paid Dr. Jose Rizal's own little space in China a visit.
But what is the statue of the Great Malayan doing in Chinese soil? Jose Rizal's paternal great-great grandfather, Domingo Lam-co (Lam Cua in Hookien and Ke Yi Nan in Mandarin) just happened to be a native of Sionque in a Shang-guo Cun (village) in Chinchew district of Jinjiang, China.
Lam-co's lineage can be traced to the ancestor of the first generation of the Ke family, described as the "old man at the edge of the pond" in Nan Tang (South Pond). His ancestors resided in the area for five generations before one of his ascendants, Ke Zhi, branched out and settled in Shang-guo, a small community in Jinjiang that faces the sea with mountains in its backdrop.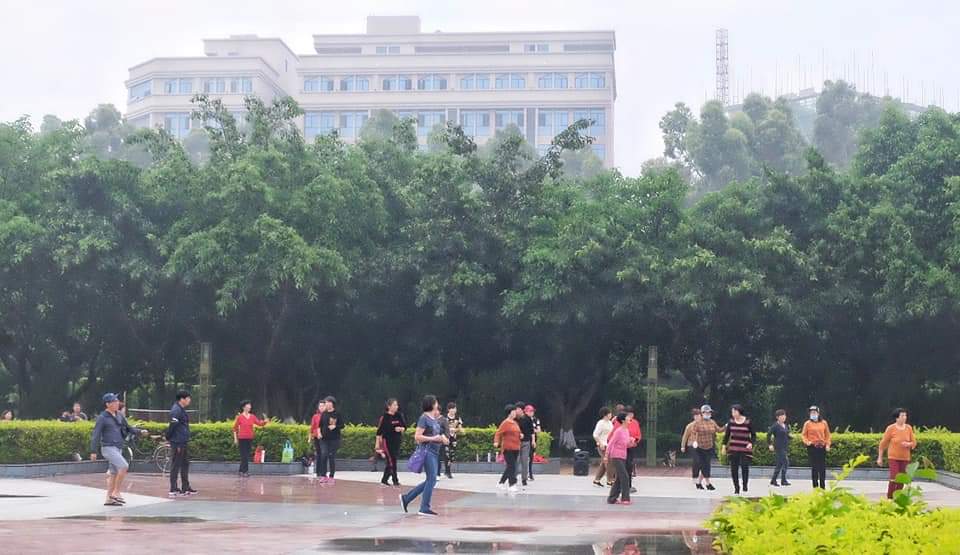 Shang-guo was said to be immersed with the spirit of the mountains and rivers surrounding it. It is also within the same site, where the Jose Rizal Square would be built centuries later. Here, his family resided for 14 generations before another family member, Lam-co, set sail to the Philippines due the growing political tensions in his homeland.
At age 35, Lam-Co was baptized in the Parian church of San Gabriel in Manila on a Sunday, June 1697. He took the Christian name 'Domingo,' (Spanish for "Sunday") to honor that day. More than 30 years later, he married the much younger Inez de la Roza in the same church. Their marriage was blessed with two children Francisco and Josefa, who died five days after her birth.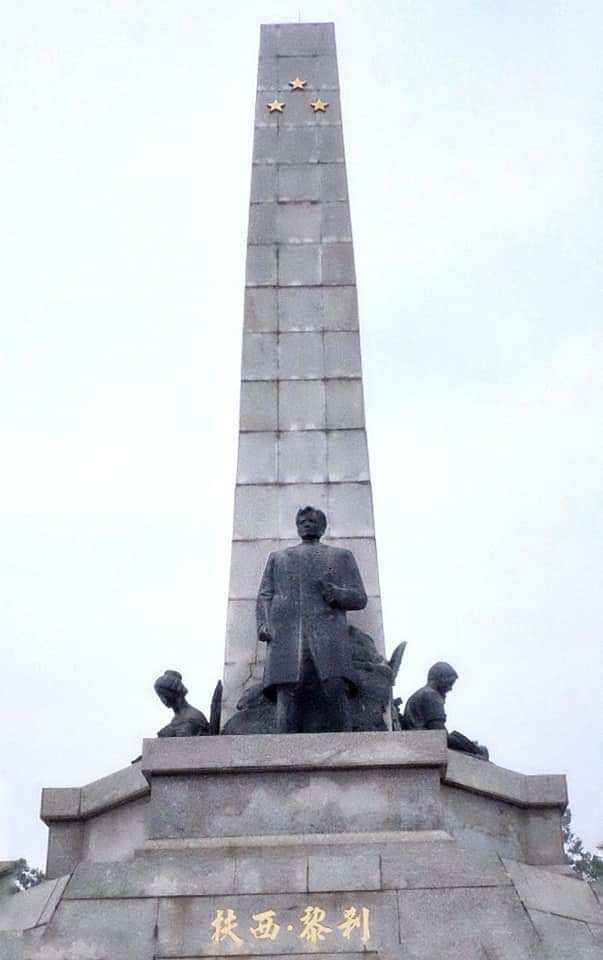 Lam-co named his son Francisco after a family friend, Friar Francisco Marquez, and added Mercado to denote a merchant and save him from prejudice against Chinese surnames. Francisco Mercado turned out to be a well-to-do rancher and became alcalde of Binan, Laguna. He married Chinese mestiza Bernarda Monicha. Their eldest son, Juan followed in his father's footsteps and became also alcalde of Binan. He later married Cirila Alejandra, and had a huge family. Among the younger sons was Francisco Rizal Mercado, who was Jose Rizal's father.
This made Rizal belong to the 22nd generation descendant of the Ke family of Jinjiang.
The square was a project of the Federation of Filipino Chinese Chamber of Commerce. In 1999, Chinese Ambassador to the Philippines Fu Ying accompanied former Philippine president Joseph Estrada to lay the foundation of the memorial. After 3 years of preparations, construction finally began in 2003, and was eventually completed later that year.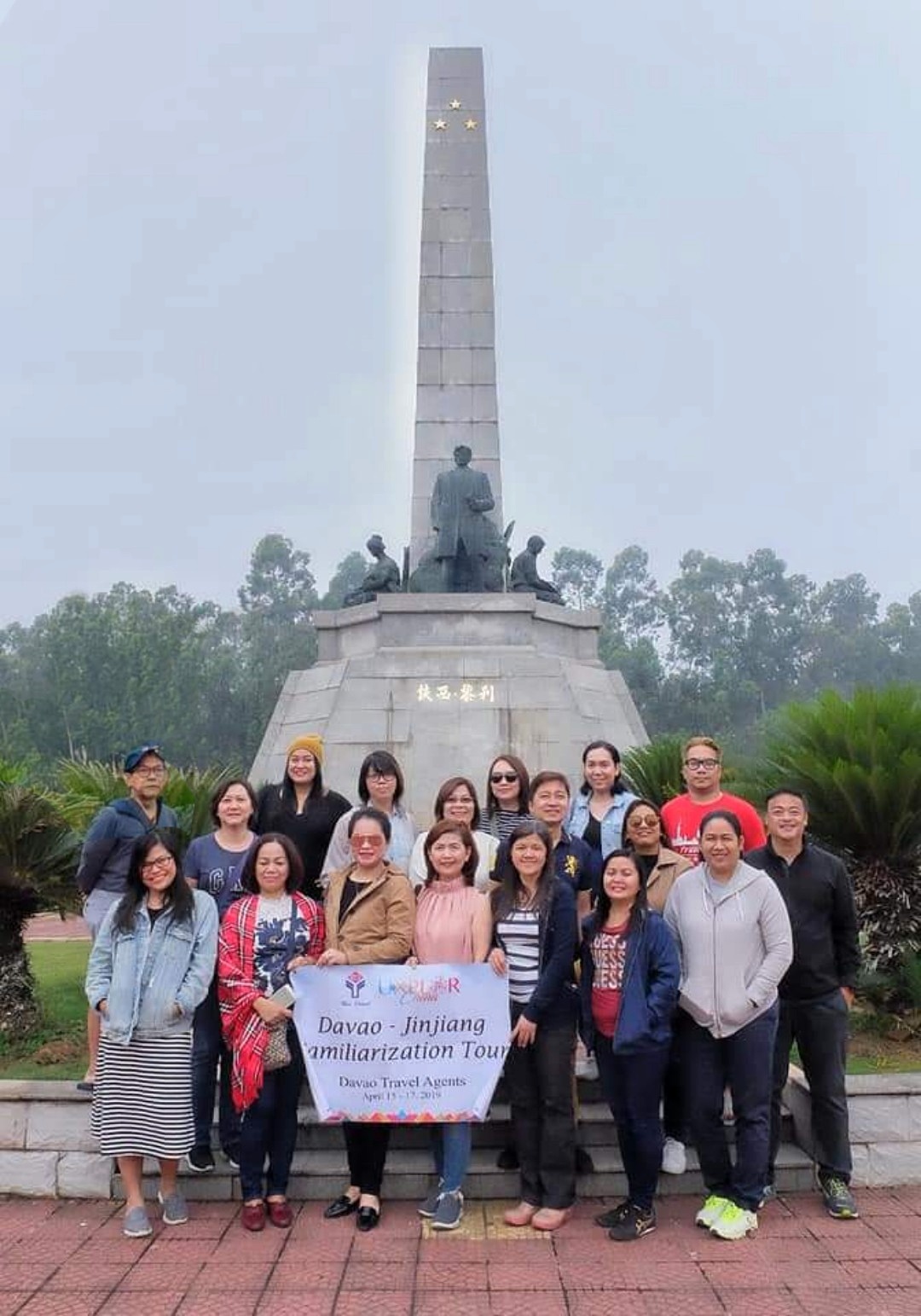 Using the year of the birth of Rizal 1861) as height (18.61 meters), his statue was erected at the heart of the square. A few meters taller than the one in Luneta, it also had Rizal's name in Chinese carved below his statue.
Today, the landscaped park is surrounded by colorful flowers and lush greenery. By sunrise, locals would take strolls, dance zumba, practice Tai-Chi, and other early morning exercises at the square.
Rizal has always been esteemed by the Chinese people for his noble character and heroic sacrifice. They also take great pride in the fact that he has Chinese roots.  "The ancestors of José Rizal, national hero and founding father of the Philippines, came from Jinjiang of China's Fujian Province. The famed Chinese General Ye Fei, who fought for the founding of New China, was born in Quezon in Philippines. For both our peoples, these are proud names to remember", said Chinese president Xi Jinping during his visit to Manila last year.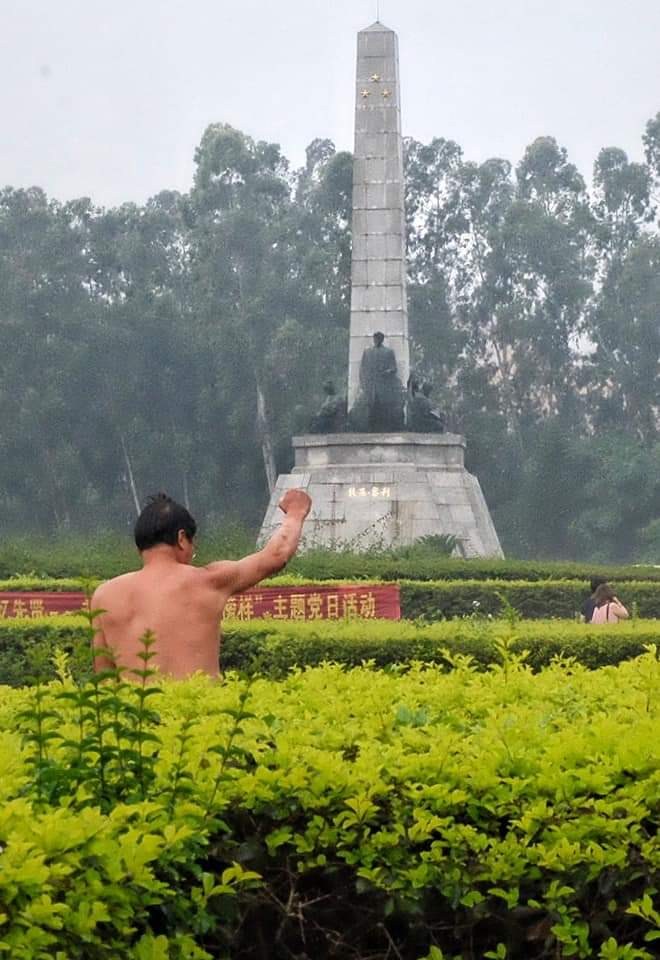 For the same reason, the People's Government of Jinjiang proudly erected a memorial to their son, a great Filipino-Chinese hero.
Special thanks to Wilson Techico and Hajji Alejandro of Uni-Orient Travel, Alex Divinagracia of Global Wings Travel, our very able guides Sunny and Season of Xiamen, and Consul Lin Li of the Chinese Consulate Davao. Xiamen Air flies twice weekly from Davao to Jinjiang.