While the entire country debates what to do with children in conflict of the law — whether to treat them as rational actors who deliberately commit crimes they should be responsible for or to view them as lost young people in need of guidance and assistance — Rotarians from the Rotary Club of Downtown Davao (RCDD) and the Rotary Club of Camp Crame (RCCC) have come up with an innovative intervention for the children already in the juvenile justice system.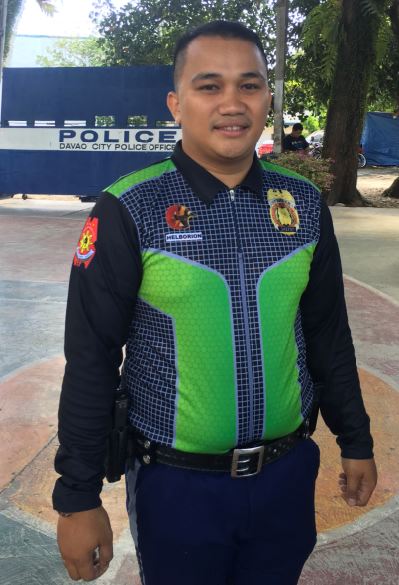 On Feb. 20, 2019, during the 26th anniversary of RCDD, they turned over to the Davao City Police Office (DCPO) a two-story fully furnished building with four classrooms fitted with four toilets, for children in conflict with the law.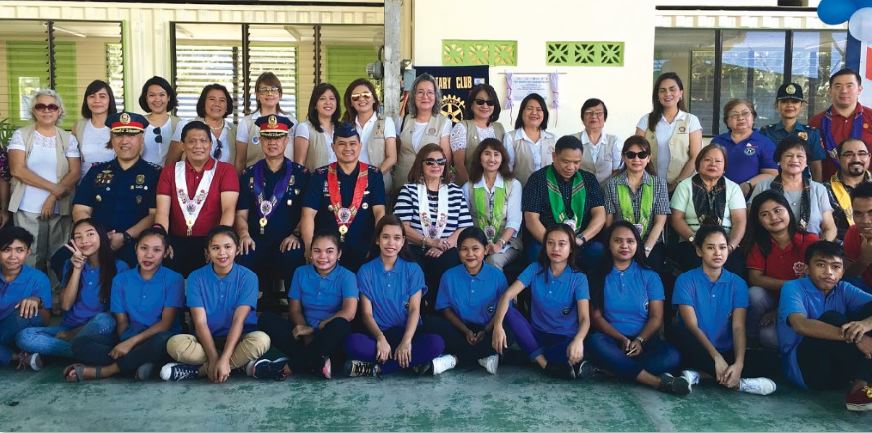 It is the first project of its kind in the Philippines, another innovative idea from the city that prides itself as a trailblazer, implementing new programs ahead than the national government.
"Davao City has earned its well-deserved recognition as a child-friendly city because of its concerned citizens like Rotarians from RC Downtown Davao who help the local government with their generous contributions to build classrooms for children who need them," said Councilor Pilar C. Braga, who represented Mayor Sara Z. Duterte during the ribbon-cutting and turn-over ceremony held at Camp Domingo Leonor.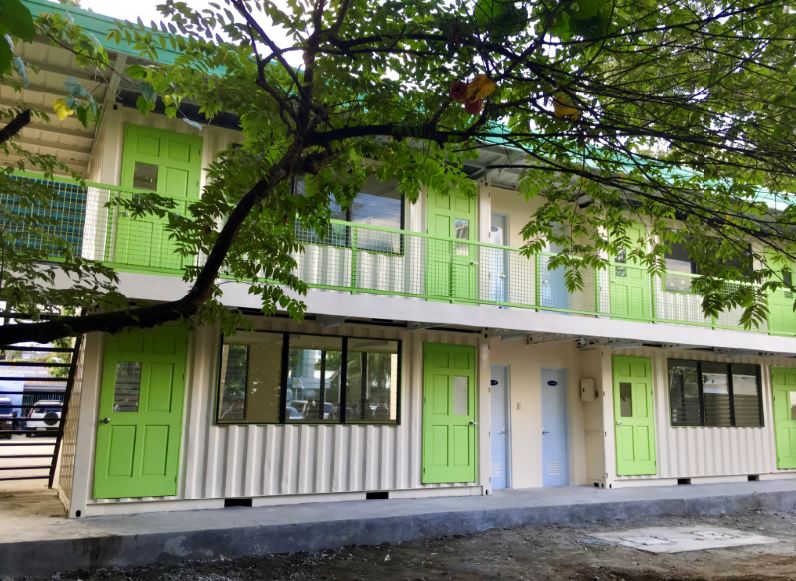 Councilor Braga, who also chairs the City Council Committee on Education, added that the building — which costs less than P1.7 million, fully furnished with chairs, tables, whiteboards, lighting fixtures and two electric fans per classroom, with four modern toilets, and took only 23 days to complete — is a good model for constructing classrooms, especially in the remote barangays of the city.
The newly turned over classrooms will be used for the Saturday classes of 195 children in conflict with the law called "DCPO scholars," currently enrolled under a joint project started in 2012 with EMAR Human and Environmental College (EMAR). These children used to hold classes in the DCPO basketball court or under the trees inside the camp. Now that they have a permanent space for learning, EMAR is considering conducting daily classes to accommodate more children.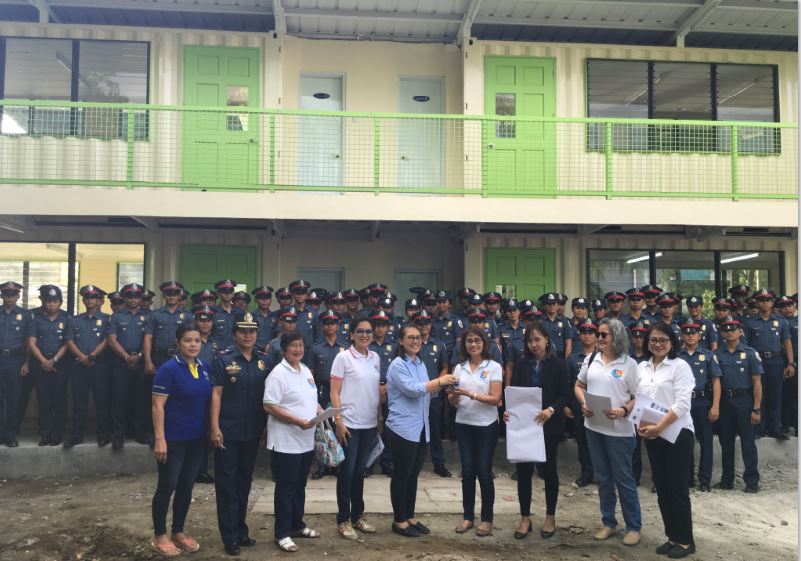 The Inspiration behind the Project
As early as 2001, even before the much-debated Juvenile Justice and Welfare Act of 2006 was passed, the DCPO has already been doing their own informal "diversion" program as an alternative approach to handling cases of children in conflict with the law.
Under the law, "diversion" refers to an alternative, child-appropriate process of determining the responsibility and treatment of children in conflict with the law on the basis of his/her social, cultural, economic, psychological or educational background without resorting to formal court proceedings.
In 2001, the Santa Ana Police had rounded up around 15 children, ages 10 to12, for various offenses. Instead of putting them in jail, the police personnel in the station pooled their personal funds to "adopt" these children as their scholars.
Among these 15 children, one scholar's remarkable transformation inspired the Davao police to continue this kind of intervention despite the many challenges. And that story belongs to PO1 Weltor Helborion, 29, now serving under the Police Security Protection Group (PSPG).
From a teenaged member of the notorious Inosenteng Demonyo gang from Boulevard, Weltor now proudly secures elected and appointed national government officials, including the President of the Philippines, as well as members of the diplomatic corps and visiting foreign dignitaries.
Weltor was first rescued by the Santa Ana Police at age six, sleeping in the sidewalk. He said he was out in the streets at night scavenging for things he can sell so he can buy some food. He is the second of four children. His parents, both unemployed, were separated when he was five.
When the police talked to Weltor's mother after he was rescued from the streets, his mother told them in Visayan: "I did not neglect my child, he was the one who wanted to go out and look for ways so he and his siblings can eat. I did not tell him to do that. He just did."
Later, when Weltor was 12, he got caught by the Santa Ana Police again engaged in gang-related criminal activities. This time, the station "adopted" him.
They enrolled him at Santa Ana Elementary School and he continued his studies at Santa Ana National High School. The police personnel at the station would chip in 20 pesos each from their own pocket for his weekly allowance. After school, Weltor would then work at the station as a "striker" or all-around errand boy. He would help clean up, shine shoes, and do other chores.
"I was fed and cared for at the station so I learned discipline and hard work. I had good role models so I saw an alternative life for me," Weltor shared in Visayan.
When he finished high school, his sponsors at the police station could no longer afford to send him to college. This was before college education was free. They told him they could only enrol him in a vocational course. Weltor cried and begged them to enrol him in a four-year course.
"I really wanted a college degree because I want to be a professional with a good career. It's the only way I can change my life," he explained in Visayan.
Moved by Weltor's determination, his police benefactors got him a scholarship at MATS College of Technology. As a scholar, he was a working student. He worked two jobs — one at MATS and one at the Santa Ana Police Station.
He took up Criminology because he thought he would have a better chance at success considering that he was already working at a police station. He thought right because he is doing so well now and is in line for promotion to the rank of PO2 soon.
Another success story is Police Auxillary Reynaldo S. Silong, 21, better known as "Budoy," who used to be part of the notorious "akyat-bahay" gang operating in Bangkal when he was just 14 years old.
Budoy, together with two of his gangmates, were caught by Talomo Police in 2012. Then station chief Dionisio C. Abude, decided to adopt the three minor gang members. He built a small cottage behind the police station and called it "House of Hope." The parents of the children gave their consent for them to live in-house at the station compound because they admitted that they had a hard time disciplining their children. They were free to visit and go home anytime.
The three children were enrolled as scholars at EMAR with the support of its founder, Ma. Lita Montalban. Because they were in school and their after-school activities carefully monitored by minders, who are female police officers, the residents of Bangkal reported a significant drop in "akyat-bahay" robbery cases.
Budoy revealed that they used to earn P50,000 to P100,000 a month from their haul, mostly from jewelry, electronic gadgets, and appliances.
When asked why he gave up that life of easy money, he said in Visayan: "I did not dream of being a thief. I was just hungry and I was fourth of seven children. My father died and my mother abandoned us. We had to fend for ourselves. When the Talomo police took care of me, fed me, made me a scholar and gave me a chance, there was no reason for me to steal."
Of the three adopted by the Talomo police, only two of them are doing well now. Budoy is a police auxillary assigned at the Calinan Police Station while the other is working at the City Traffic Management Office. When I asked what happened to the third, he simply said: "He ran away and got into worse trouble so he is now six feet below the ground."
Budoy is graduating from senior high school this year and, like Weltor, he wants to take up Criminology and be a full-fledged police officer.
When Police Deputy Director-General for Operations Archie Gamboa, a Rotarian and member of RCDD, learned that Budoy does not have a sponsor for his college education yet, he immediately adopted him as his scholar.
Since the DCPO adopt-a-scholar scheme started, there have been an estimated 2,000 children in conflict with the law who finished their formal education with the help of EMAR.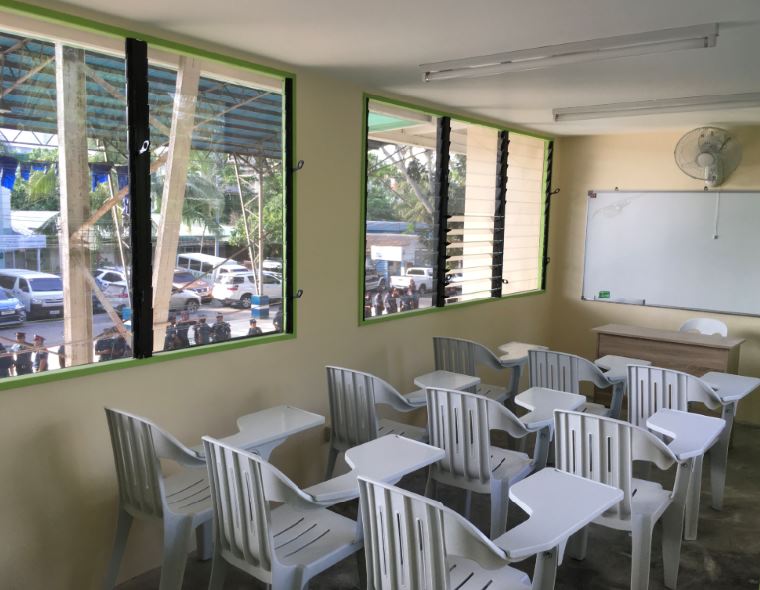 It takes an entire city to care for a child
The stories of Weltor and Budoy support the argument that diversion programs do work and that diverting young offenders from the formal court system is better for children in conflict with the law and for the community in the long run.
Of course, there are also children who are considered "hard core" and would still choose to not take the second chance offered to them like the third member of Budoy's "akyat-bahay" gang who met a tragic fatal end.
But based on DCPO's experience, they are more of the exception rather than the rule. Most of the children they rescued have been forced by their circumstances and victims of dysfunctional families and an inadequate support system, not sociopaths with criminal minds.
According to Police Senior Inspector Elisa C. Ramirez, chief of the city's Women and Children Protection Desk (WCPD), from a recorded 468 cases in 2017 involving children in conflict with the law, this was cut in half to 249 cases in 2018. She credits their "adopt-a-child" intervention program as one of the major reasons for the change.
"The children we adopted are the ones who recruit other children in the streets to join them because they have a good experience with the program," Ramirez explained.
She has been with the program since the beginning when she was still a PO1 assigned at the Santa Ana Police Station. In fact, Weltor and Budoy consider her as their "second mother" and credits her as the one who made a big difference in their transformation.
"But we can only do so much," Ramirez sighed. "Solicitation and chipping in from personal contributions are difficult to sustain in taking care of these children. There has to be a regular program with a regular budget."
Notable projects like the Rotary School of Hope is a good start but may not be enough to solve a complex social problem. However, the impact of seeing a beautiful building for learning so children in conflict with the law can have a second chance inspires others in the community to take part in the solution.
Councilor Braga donated a water dispenser. General Gamboa adopted a scholar for college. Police Regional Director Marcelo Morales is inspired to replicate the project in Tibungco and Calinan to serve the police stations in the second and third districts. EMAR is excited to add more school days now that there are nice classrooms. Others want to donate food for the scholars' snacks and meals. Others are thinking of uniforms.
Indeed, true to its theme this year, Rotary is being an inspiration.
"Rotarians are fools," remarked RCCC President Ramon O. Purugganan. "We produce something out of nothing. It was a big undertaking that we did not think we could find the money for, but we somehow did. That is the spirit of Rotary. We are fools with a purpose!"
General Purugganan, who served as chief of the PNP Directorate for Comptrollership until his retirement last December, called the Rotary School of Hope a "transformative project that must be adopted by all police offices and supported by all Rotary clubs nationwide."
"Rotary dreams of a world where the youth become men and women of integrity and productive members of their community. These classrooms we have built will keep our children safe, away from the dangers and temptations in the streets, as they prepare for a better future," said RCDD President Josefa P. Ortiz.
As politicians continue to make noise to get their 15 minutes of fame, concerned citizens are pitching in and doing what they can to be part of the solution. As that famous African proverb said: "It takes a village to raise a child." Our children would be better served if our elected officials put their money (which is also our money) where their mouths are.