The renovation of Apo View, which turned 70 this year, has continued as the company behind its operations is adding another P15 million this year to the P140 million it has spent since 2014 when the company took over its management, a top official said.
Cesar C. Canabal, assistant general manager of the hotel, said the company has added 25 new rooms to the hotel to bring its number of rooms to 182 and that the new amount will be used to renovate 36 rooms to suit the needs of its expanding clientele.
"We are turning the rooms of the hotel into new-themed rooms," said Canabal last weekend even as he pointed out that the management has taken notice of the new requirements of clients, like they wanted modern rooms that highlight online connectivity.
The company behind the operations of the hotel is behind the Eurotel and Icon hotel brands even as its sister company, the Euro Towers International Inc., is also building a condominium tower just about 200 meters away from the hotel.
Because of the new renovation, the hotel has averaged about 65% monthly occupancy rate, prompting the hotel management to also look into increasing the rates, depending on the demand for rooms particularly on the newly-renovated rooms.
Although he did not mention the additional amount to be spent next year, Mr. Canabal said the company will continue until end of next year to renovate the remaining rooms as well as other amenities like the restaurants and the swimming pool.
The hotel will also add an additional Halal kitchen as the management has recognized the demand of the Halal market, or those visitors who adhere to the demands of the Islamic way of travelling from amenities such as food, although Mr. Canabal could not quantify the volume of this market at present.
He said that at present, local functions remain the source of 60% of the hotel revenues, while foreign travellers account for about 10% of the total revenues.
The company is also planning to build a three-building condominium, with the first building will become the first condominium, while the management will look into converting into what would eventually become the new hotel.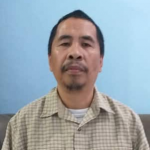 Managing Editor at Mindanao Times